Ancient tablet bearing part of the epic of Gilgamesh forfeited to U.S.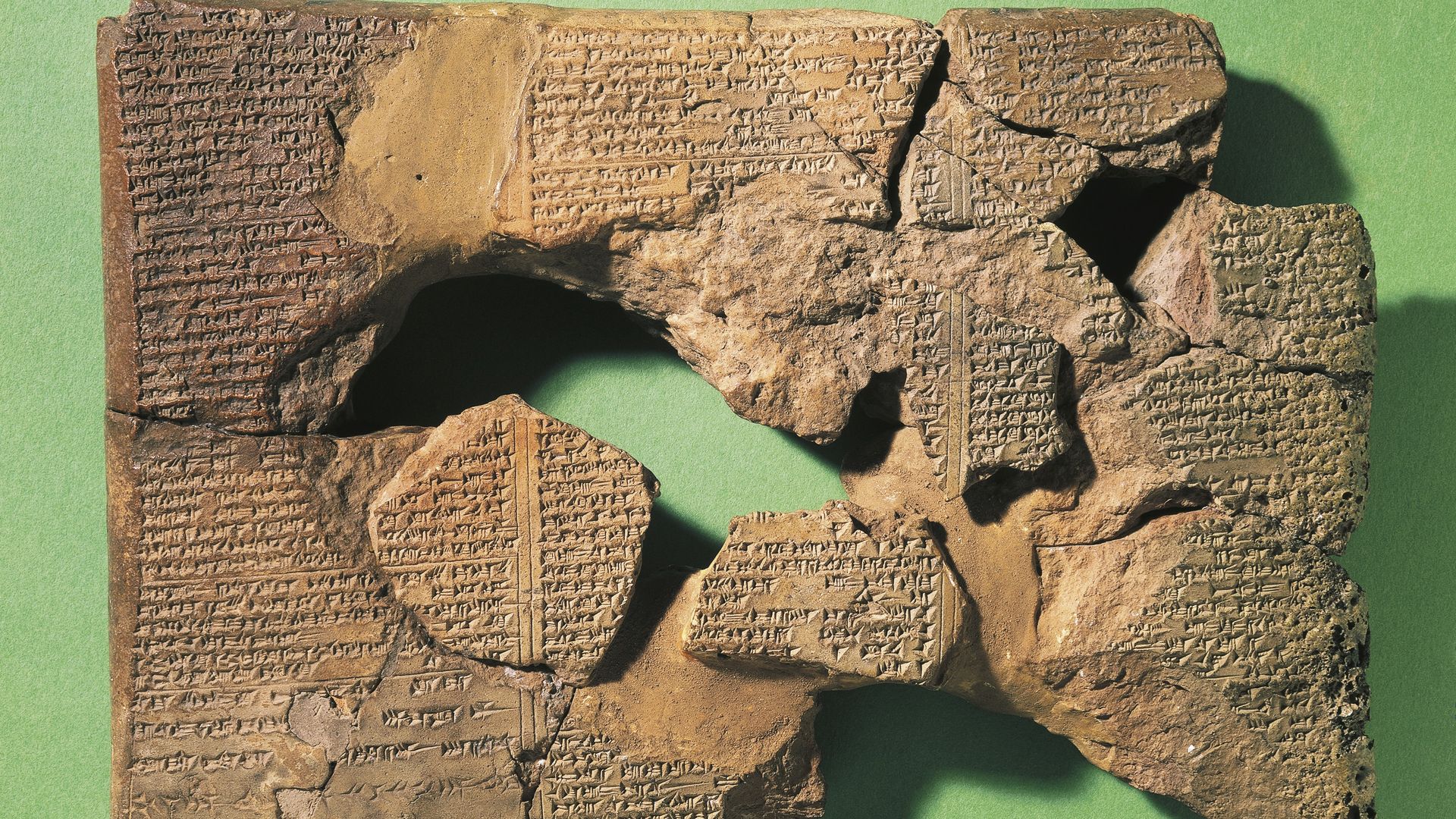 A rare Cuneiform tablet inscribed with a portion of the epic of Gilgamesh, one of the world's oldest works of literature, has been forfeited to U.S authorities, the Department of Justice announced Tuesday.
Why it matters: "This forfeiture represents an important milestone on the path to returning this rare and ancient masterpiece of world literature to its country of origin," acting U.S. Attorney Jacquelyn M. Kasulis for the Eastern District of New York, said in the announcement.
The big picture: The tablet, known as the Gilgamesh Dream Tablet, originated in modern-day Iraq and entered the U.S. illegally after it was purchased by a U.S. antiquities dealer in 2003, according to the press release.
The tablet then went through a series of sales that took it abroad, before it was again illegally brought to the U.S in 2014 after an international auction house called the Auction House sold it to Hobby Lobby.
The tablet was then displayed in the Museum of the Bible in Washington, D.C, to which Hobby Lobby has ties.
U.S. authorities seized the tablet from the museum in September 2019.
What they're saying: "Forfeiture of the Gilgamesh Dream Tablet demonstrates the Department's continued commitment to eliminating smuggled cultural property from the U.S. art market," Assistant Attorney General Kenneth A. Polite Jr. of the Justice Department's Criminal Division, said in the press release.
Go deeper