Olympic swimmer Ryan Murphy wins Silver in 200m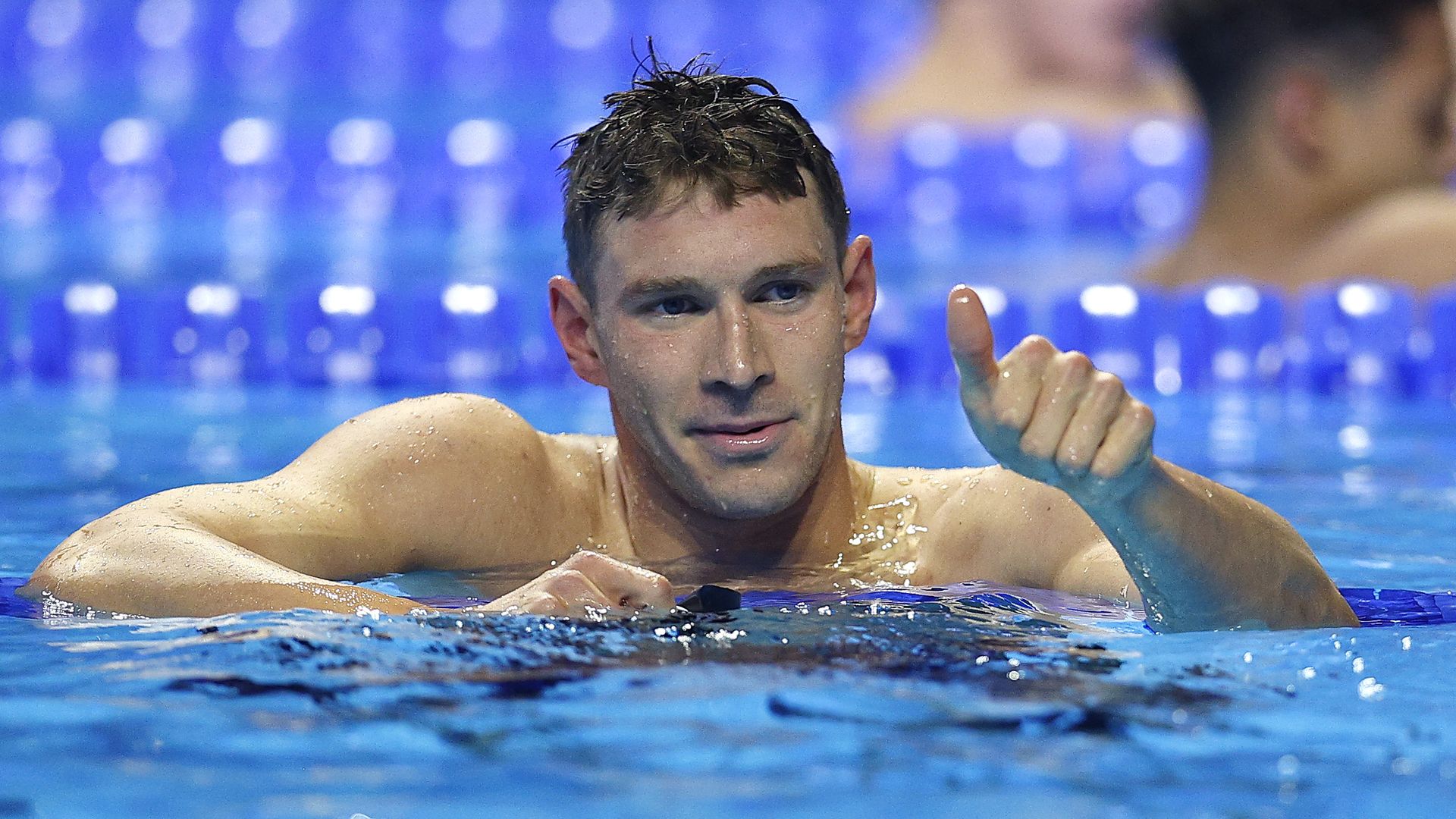 After taking home three gold medals and setting a world record at the Rio Olympics, swimmer Ryan Murphy was looking for a repeat at this year's Games.
The big picture: Murphy came in second in the 200-meter backstroke, which he'd won in the 2016 Rio Games. Murphy won a bronze earlier this week in the 100m backstroke, which he'd also won in 2016.
The road to the Tokyo wasn't necessarily smooth sailing for the 26 year-old. After the 2016 Olympics, Murphy took time to focus on finishing his education at UC Berkeley, and his "his swimming fell off," according to Team USA.
But after graduating in 2017, changing coaches and experimenting with new practice methods, Murphy's performance rebounded. In Tokyo, many analysts believed he was set for more gold.
What he's saying:
"It's definitely a mix of emotions," Murphy said on NBC after the 100m backstroke event. "Being third in the world is no shame but obviously you want to go out there and win. That was the best I had this day. Hats off to the Russian guys."
Tokyo medals:
Previous Olympic Medals...
2016 Rio Games:
🥇 - 4x100 medley relay
🥇 - 100m backstroke
🥇 - 200m backstroke
World Record:
Go deeper: Full Axios Olympics coverage
Editor's note: This article has been updated.
Go deeper