As price of seafood soars, some restaurants remove it from menus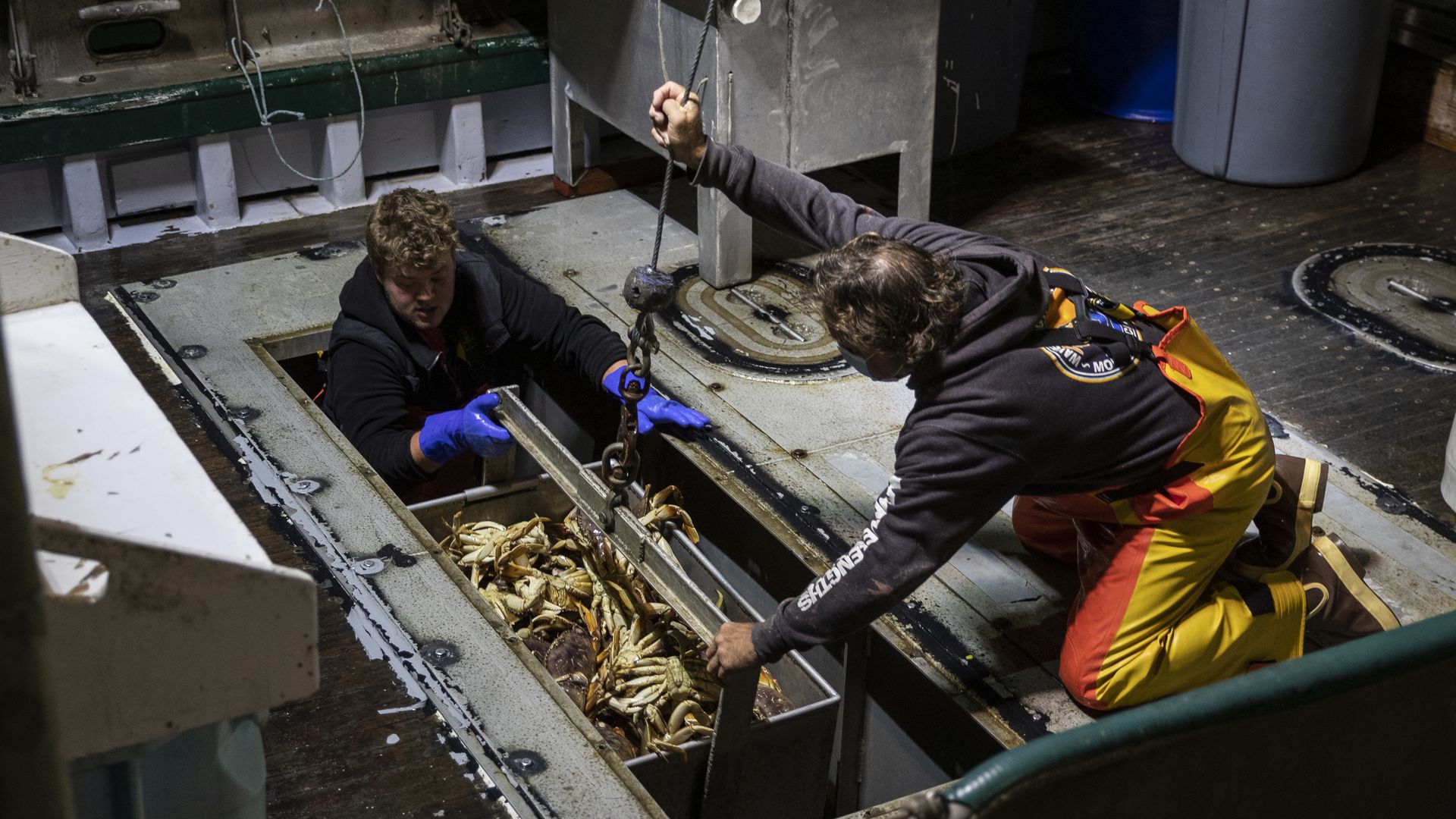 The price of seafood is soaring, prompting some restaurants to pull items like scallops and crab off the menu completely, Bloomberg reports.
Driving the news: A confluence of factors are causing the price spikes, including congested ports, lack of fishers and truck drivers, coupled with a high demand for seafood at restaurants, per Bloomberg.
Seafood prices rose about 11% in the 12 months through early July from the previous period, per Bloomberg.
"Distributors used to hustle and bustle to get your business," Jay Herrington, who owns Fish On Fire in Orlando, told Bloomberg. Now, "you don't get a delivery, or it's a late delivery. Sometimes we have to go and pick it up."
Herrington raised entree prices by as much as $3 to offset the higher costs, according to Bloomberg. "There's just no stopping it," he said.
The big picture: The spike in seafood prices comes amid amid a "broader inflationary surge working its way through the U.S. economy," Bloomberg writes.
Restaurants nationwide — that are trying to recover from the pandemic —are struggling to hire back workers and face shortages of supplies, such as condiment packets and takeout packaging, and other food products, including chicken wings.
Go deeper