U.S. rugby star Perry Baker is back, ready to bring home gold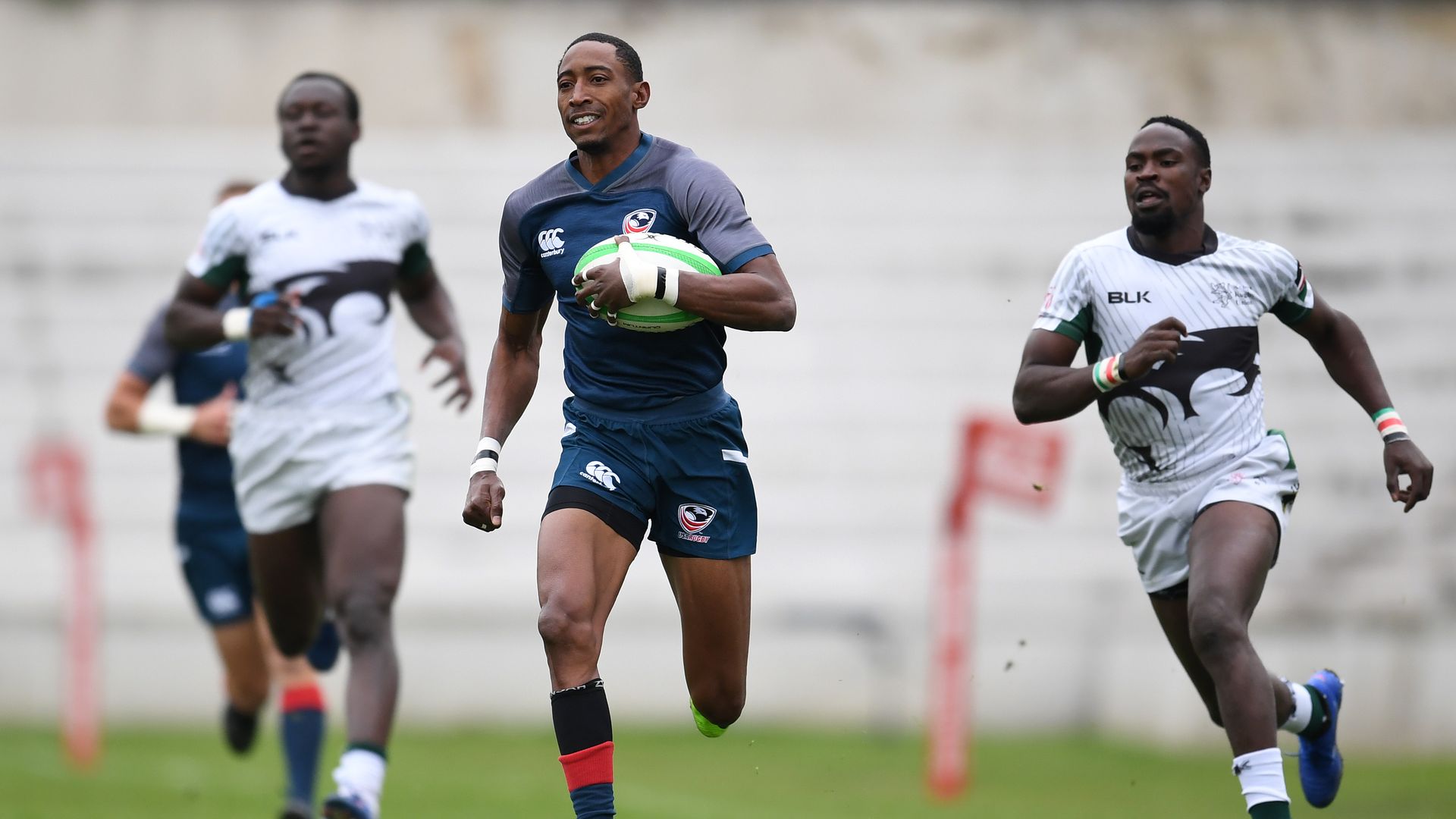 For two-time world rugby sevens player of the year Perry Baker, the road to Tokyo has been one fueled by pain.
The big picture: After suffering a severe leg injury during a tournament in February, Baker was forced to spend the months before this year's Games largely in recovery. But if Baker's professional career has taught him anything, it's how to take a hit and continue to move forward.
Baker only started his full-time rugby career in 2013. Two years earlier, his stint in the NFL was cut short before he got to play due to a knee injury. On the rugby pitch, he has suffered a broken jaw, as well as injuries to his shoulder and fibula.
Still, Baker has pushed through the pain and is considered one of the best sevens players in the world.
When to watch:
Pool Round - Pool C

USA beat Kenya, 19-14, in its first match of pool play
USA defeated Ireland, 19-17
USA vs. South Africa - July 26 at 10:30 p.m. ET

Quarterfinals - July 27
Semifinals - July 27
Medal matches

Bronze - July 28 at 4:30 a.m. ET
Gold - July 28 at 5 a.m ET
What he's saying:
"I feel like we have unfinished business at the Olympics," Baker told Olympics.com. "We want to be on that podium."
"Do we believe we can win gold? We do. Do we think it's going to be easy? No, we don't think any of the tests we face are easy, but we feel like we can achieve it. We can do it," he added.
Editor's note: All times are subject to change.
Go deeper