New requirements for FAA astronaut wings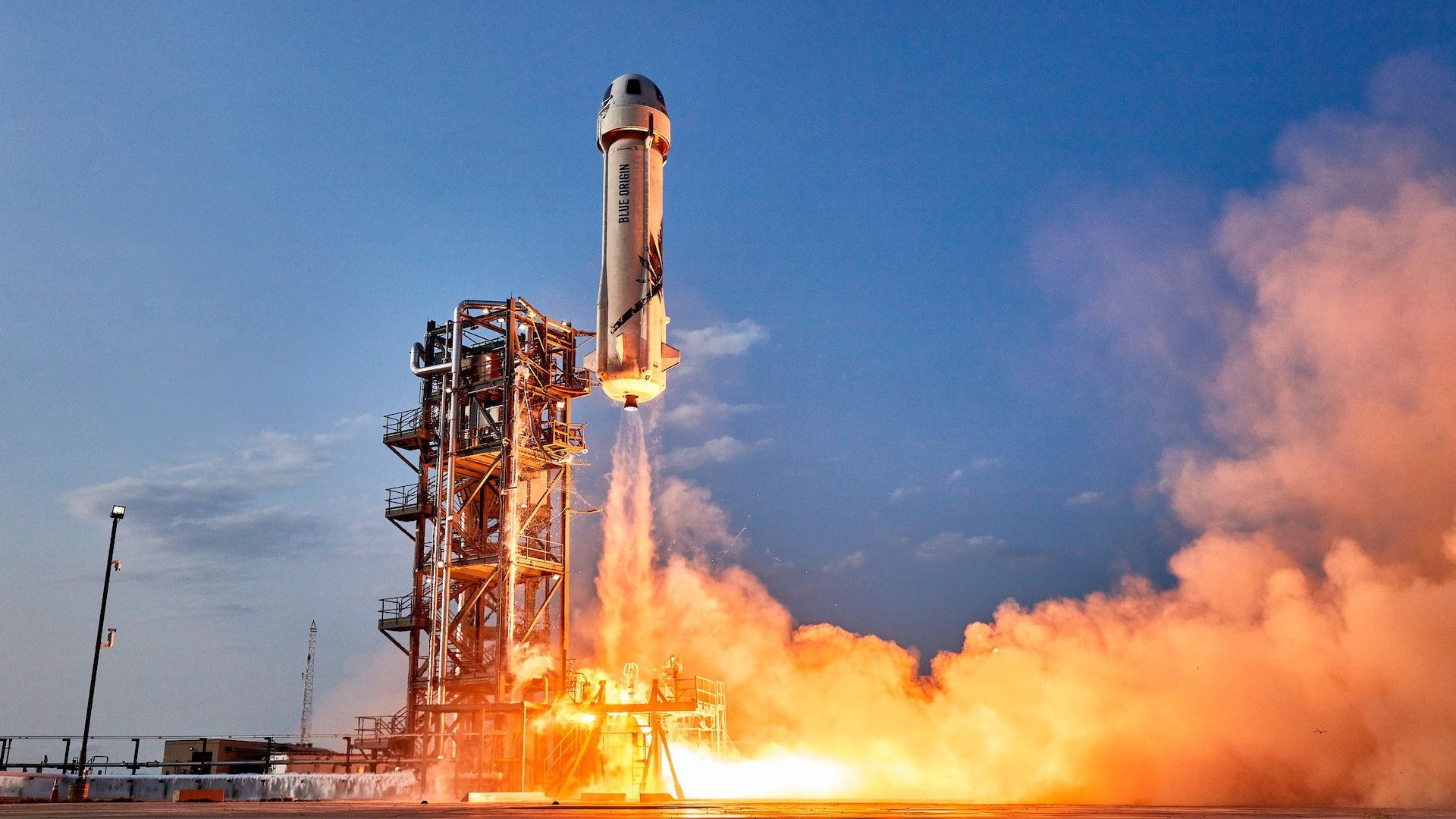 The FAA updated its requirements for who qualifies for commercial astronaut wings.
Why it matters: As more people fly to space in the coming years with companies like Blue Origin and Virgin Galactic, having some clarity about who counts as a commercial astronaut could help customers weigh the risks versus rewards of flying.
Catch up quick: Previously, to qualify for FAA commercial astronaut wings, a person needed to count as a crewmember — not a passenger or participant — on an FAA-licensed flight that took them at least 50 miles above the Earth. (NASA has a different definition of who qualifies as one of the agency's astronauts.)
The updated rules still include those requirements, but the FAA has also added that to qualify for wings, an applicant also needs to demonstrate "activities during flight that were essential to public safety, or contributed to human space flight safety," according to the new order.
The FAA also added the option of qualifying for honorary wings for "individuals whose contribution to commercial human space flight merits special recognition," but may not meet the other requirements.
What to watch: It's not clear exactly who will qualify for FAA commercial astronaut wings among the people who flew on suborbital flights with Jeff Bezos and Richard Branson in the past two weeks.
Both companies did award their own wings to those who flew with them to memorialize their flights.
Yes, but: The most basic definition of "astronaut" is really just anyone who flies to space.
"The FAA does not decide who is an astronaut. Nor does the U.S. government," says space historian Robert Pearlman. "FAA Commercial Astronaut wings are just that, wings for commercial astronauts. You can be an astronaut and not be a commercial astronaut."
Go deeper... New wrinkle for space tourism: Deciding who counts as an astronaut
Go deeper