Shifting the VC balance of power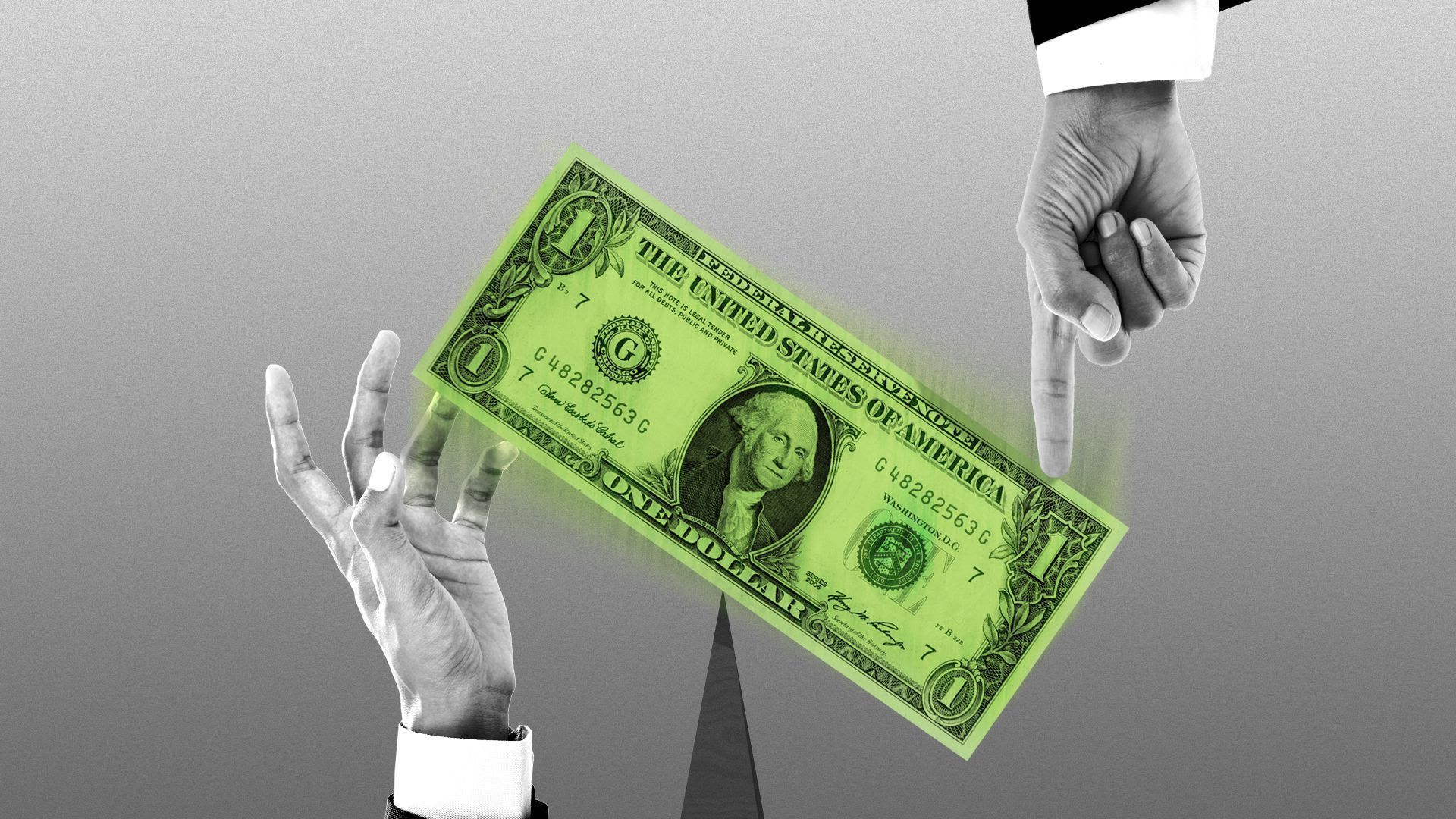 A growing number of late-stage startups are setting their own valuations and other deal terms, eliminating the concept of "lead investors."
Why it matters: This is a significant reversal of VC power, as financial engineers are giving way to founder engineers.
Most of these deals are for pre-IPO companies, offering early allocations to mutual funds and hedge funds.
There also are less mature issuers, including Gopuff. The Blackstone Group and Guggenheim are said to be coming in as lead investors on the instant delivery company's new $1 billion fundraise, while existing backer Fidelity is doubling down, but none of them are the lead investors, as Gopuff set all the terms (including the $14 billion pre-money valuation).
Between the lines: For companies, this means more vanilla terms. For investors, it means fewer structural protections, like those ratchets that had become prevalent during the inaugural unicorn boom.
Caveat: "Leadless" deals still remain the exception to the rule, but their volume is rising alongside the rise in pre-IPO companies.
Keep quiet: Late-stage startups also are becoming smarter about how they communicate with potential investors.
Such companies often are not just fundraising, but also making key hires who will receive large stock options grants — grants that would become less valuable if the 409A valuation gets boosted because of written proposals.
The result is a lot more phone calls and encrypted messages via apps like Signal, and far fewer emails. One late-stage VC told me that his firm rarely submits a term sheet until the details have already been hammered out verbally, so as not to hamstring the company.
The bottom line: It's a seller's market, in which capital has become a commodity.
Go deeper