Former PlayStation boss sounds alarm over game industry consolidation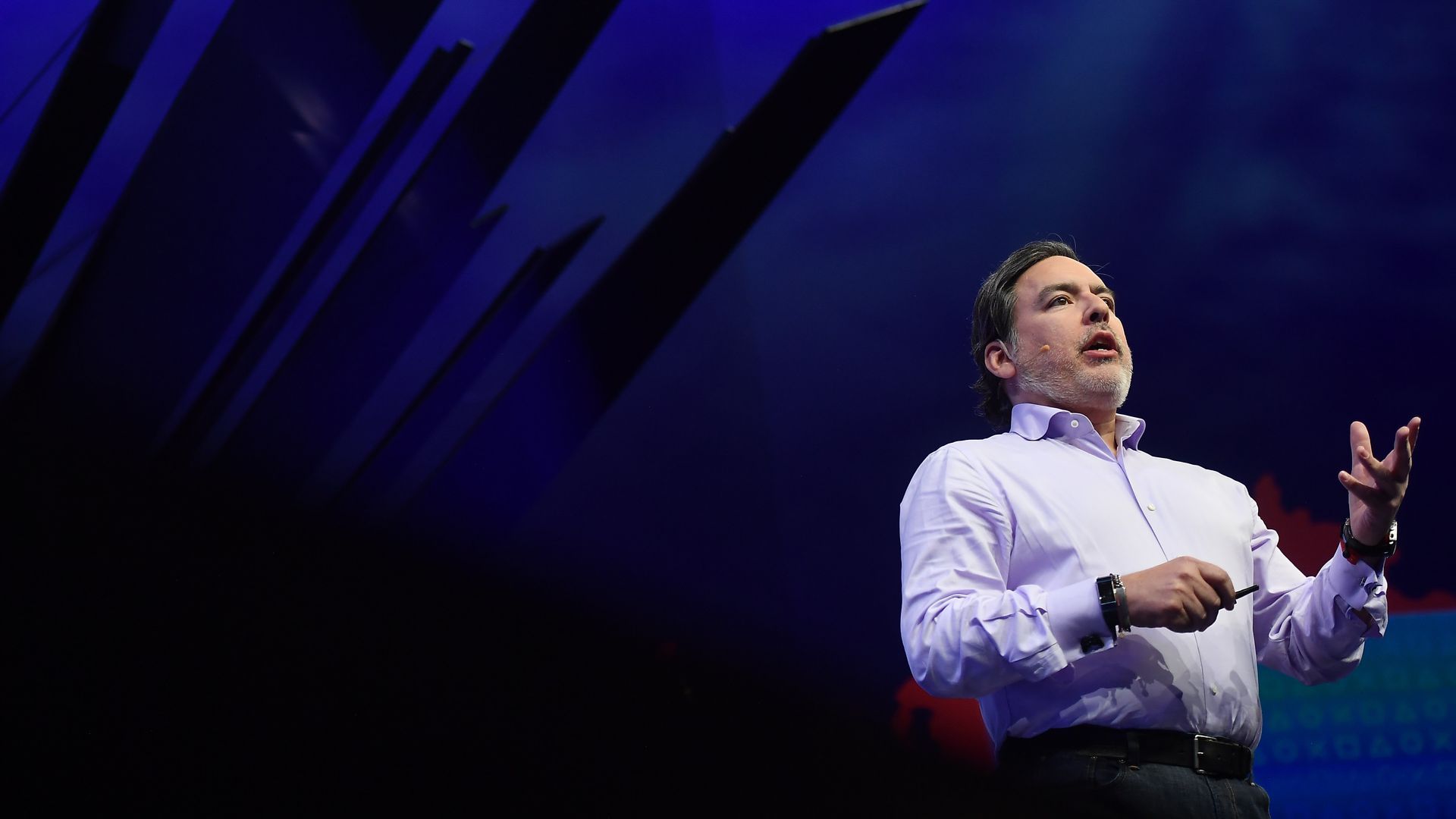 Shawn Layden, former head of worldwide studios for PlayStation, says the rising cost of game development presents an "existential threat" to the booming industry.
Why it matters: While many people are bullish on the medium's upward trajectory, Layden is highlighting the risks of growing the wrong way.
"We're making more money, but we're just getting it from the same people," he said in an interview with Axios. "And that's not a path to sustainable growth, because ultimately, that's a negative spiral if you can't break out of it."
Between the lines: Layden was doing the interview rounds to announce that he is joining the advisory board for Streamline Media Group, a digital entertainment company that specializes in tech that enables remote work — "a studio in the cloud," in the words of Streamline CEO and co-founder Alexander Fernandez.
Provocative quotes make for a good press tour, but Layden's post-Sony worry isn't brand new.
In June 2020, he cautioned that the current nine-figure costs of making major video games are "just not sustainable."
What he's saying: Layden is concerned that the quarter-billion pool of gamers hasn't grown much over multiple console generations. And he sees the heightening costs of game development putting limits on who gets access to even make games.
"That consolidation of the industrial power to create video games is almost sort of an anti-diversity," he told Axios.
The partnership with Fernandez's 20-year-old company is intended to help address that, as Streamline posits that its tech can draw a more diverse set of developers who can, in turn, create games and other digital experiences that attract wider audiences.
Fernandez related the potential empowerment of game development to his own life. 
"I'm Hispanic, and I grew up in the middle of nowhere. And effectively I went through this," he told Axios. "The ability to transform my life through video games has been something that I've been super fortunate with."
That potential, he said, is something "we do have to recognize ... as an industry."
Go deeper