Study: Expanding Medicare eligibility may shrink racial disparities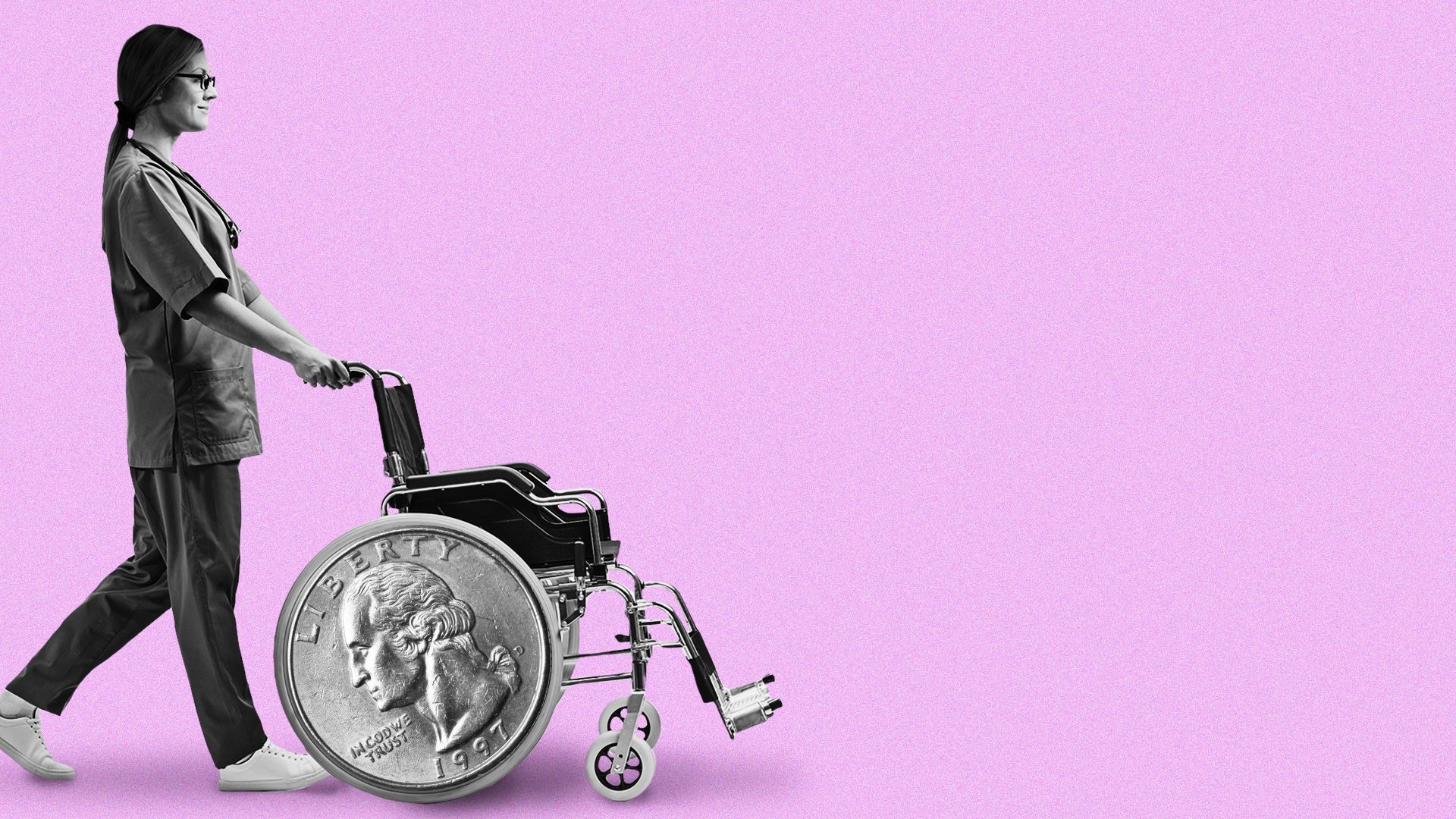 Medicare helps to reduce racial and ethnic disparities and close gaps in insurance coverage, a new study in JAMA Network shows.
Why it matters: This raises the possibility that expanding the program could further reduce health disparities — a timely idea, as Senate Democrats debate lowering the Medicare eligibility age and broadening its benefits.
What they found: Medicare access at age 65 sharply reduced the share of Black and Hispanic people reporting poor health and poor access to care, but not mortality, the study notes.
Respondents were "significantly more likely" to be insured immediately after age 65 compared to before turning 65, and coverage increased more for Black and Hispanic adults than white adults.
Medicare eligibility alone doesn't completely eliminate disparities among the elderly, suggesting other social determinants of health need to be addressed.
State of play: Senate Democrats have signaled that they'll attempt to expand Medicare to include dental, hearing and vision coverage in the coming months.
Although lowering the Medicare eligibility age from 65 to 60 wasn't included in their original proposal, Axios has reported it's still possible that the measure gets included.
Go deeper