Biogen pulled Aduhelm paper after JAMA demanded edits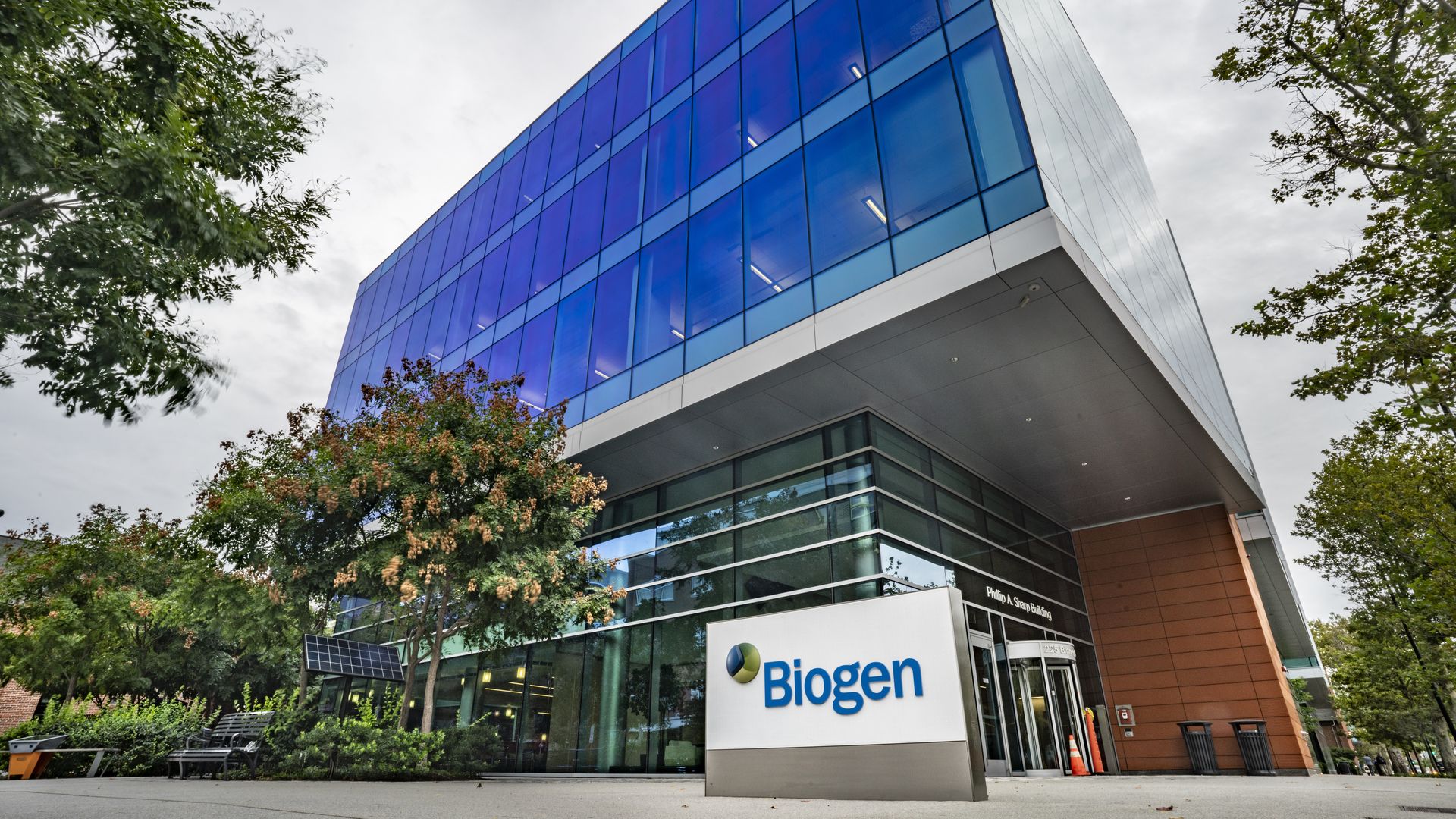 Biogen recently submitted a paper to JAMA, a top medical research journal, that analyzed results from the clinical trials of its new Alzheimer's drug, Aduhelm. However, Biogen later withdrew the paper because JAMA considered rejecting it unless edits were made, according to two sources familiar with the matter.
Why it matters: The FDA's decision to approve Aduhelm has been mired in controversy; experts say there simply isn't strong enough data to show the drug works. And it appears medical journal reviewers also weren't sold on Biogen's interpretation of the data.
How it works: Drug companies almost always publish clinical trial results in a peer-reviewed journal before obtaining FDA approval, but Biogen still hasn't done so for Aduhelm.
Biogen executives said during a conference call last week the company was working to get Aduhelm's phase 3 results published in a peer-reviewed journal.
When Axios asked about Biogen's submission to JAMA, the company declined to answer questions beyond saying, "JAMA did not reject the publication. Biogen withdrew the publication from JAMA and decided to pursue other publication opportunities."
"To protect the integrity of the scientific review process, Biogen does not comment on publication deliberations with journals and their editors," the company said in a follow-up statement.
A JAMA spokesperson said: "Our policy is that we can neither confirm nor deny that a manuscript is or has been under consideration."
The central issue is the contrasting results of Biogen's two late-stage trials, both of which compared Aduhelm (also known as aducanumab) with a placebo. The company halted the studies in 2019 after early reads showed the drug didn't work.
One of the trials failed outright.
The second trial was initially deemed a failure, but Biogen conducted an after-the-fact analysis that found a subgroup of patients who had reduced levels of amyloid, which are sticky plaques that build up around the brain's neurons, and did slightly better on cognition tests.
The FDA used that outcome of lowered amyloid as a "surrogate" measure and as the basis for the accelerated approval.
The FDA's rationale contradicted its own guidance on Alzheimer's drugs. Agency officials also explicitly told outside experts, who almost unanimously thought the drug should not be approved, that they were not considering accelerated approval.
Biogen is now selling Aduhelm, which also carries risks of brain swelling and bleeding, and has up to nine years to complete a post-approval trial confirming the drug's effectiveness.
Between the lines: Physicians and researchers often read full clinical trial data in journals as a way to validate drug companies' claims about drugs. They still don't have that option for Aduhelm.
"I suspect [Biogen] is reluctant to have the full data undergo the greater scrutiny that the peer review process would provide," Scott Emerson, a University of Washington biostatistician and a member of the FDA committee who voted against Aduhelm, told Zach Brennan of Endpoints News last month.
Go deeper: Biogen's attempt to "to gaslight the entire industry"
Go deeper