Costa Rican gymnast pays tribute to Black Lives Matter in Olympic routine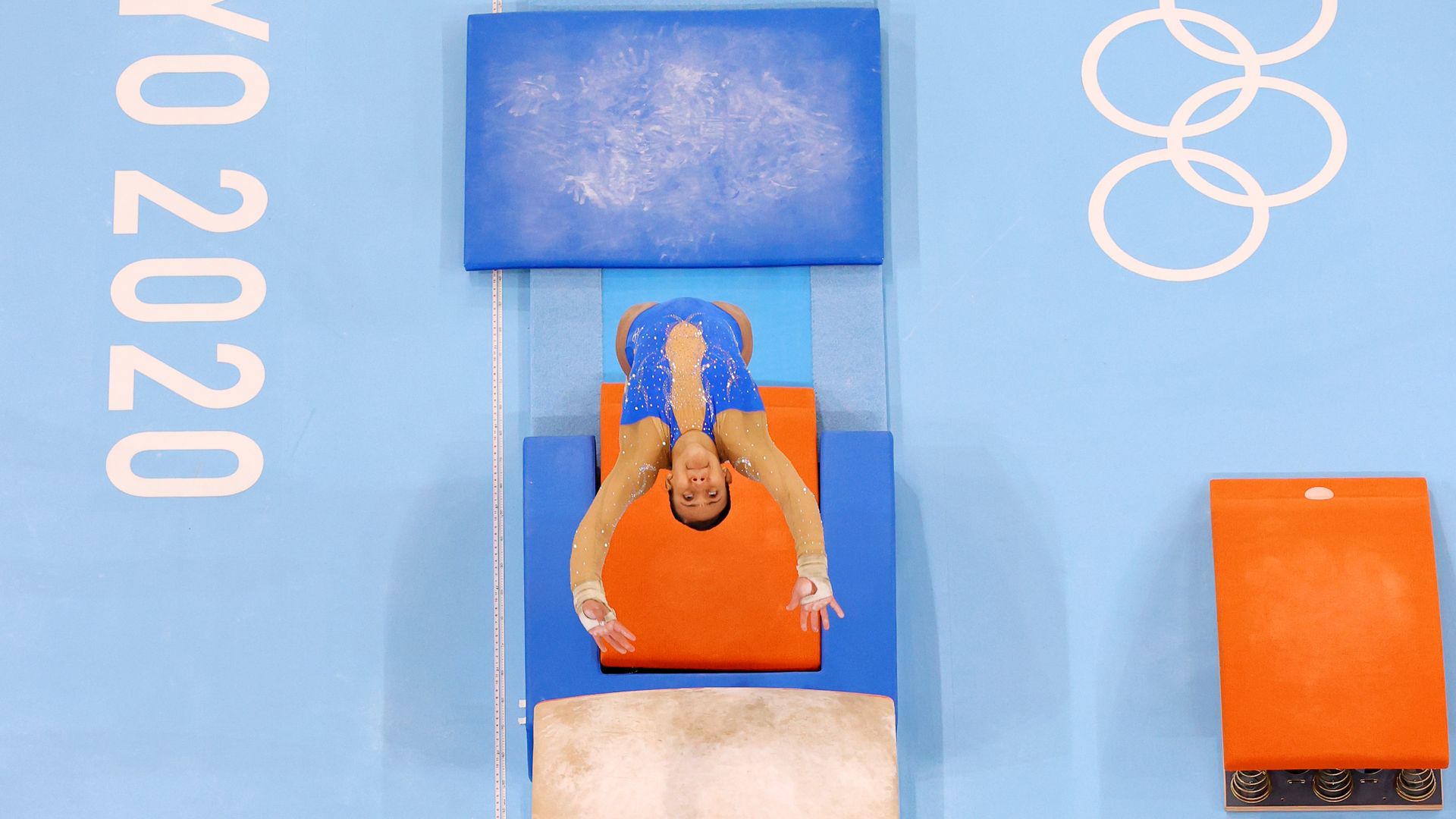 Costa Rican gymnast Luciana Alvarado paid tribute to the Black Lives Matter movement in her floor routine on Sunday.
Why it matters: Alvarado is the first gymnast to compete for Costa Rica at the Olympics. Her historic demonstration is the "first of its kind on an international stage in elite gymnastics," per NBC Olympics.
At the end of her routine, the 18-year-old took a knee, placed her left arm behind her back and raised her right fist in the air. It's a pose that has been used by other athletes to show solidarity with the movement.
What she's saying: The pose reflects the importance of treating everyone with respect, dignity and equality, Alvarado told the podcast GymCastic after podium training.
"We're all the same and we're all beautiful and amazing, so I think that's why I love to have it in my routine."
The big picture: Alvarado scored a 12.166, which wasn't high enough to advance her to the finals. But viewers applauded her performance, expressing pride in her tribute and excitement about her future prospects.
Go deeper