Companies tap a new talent base: their own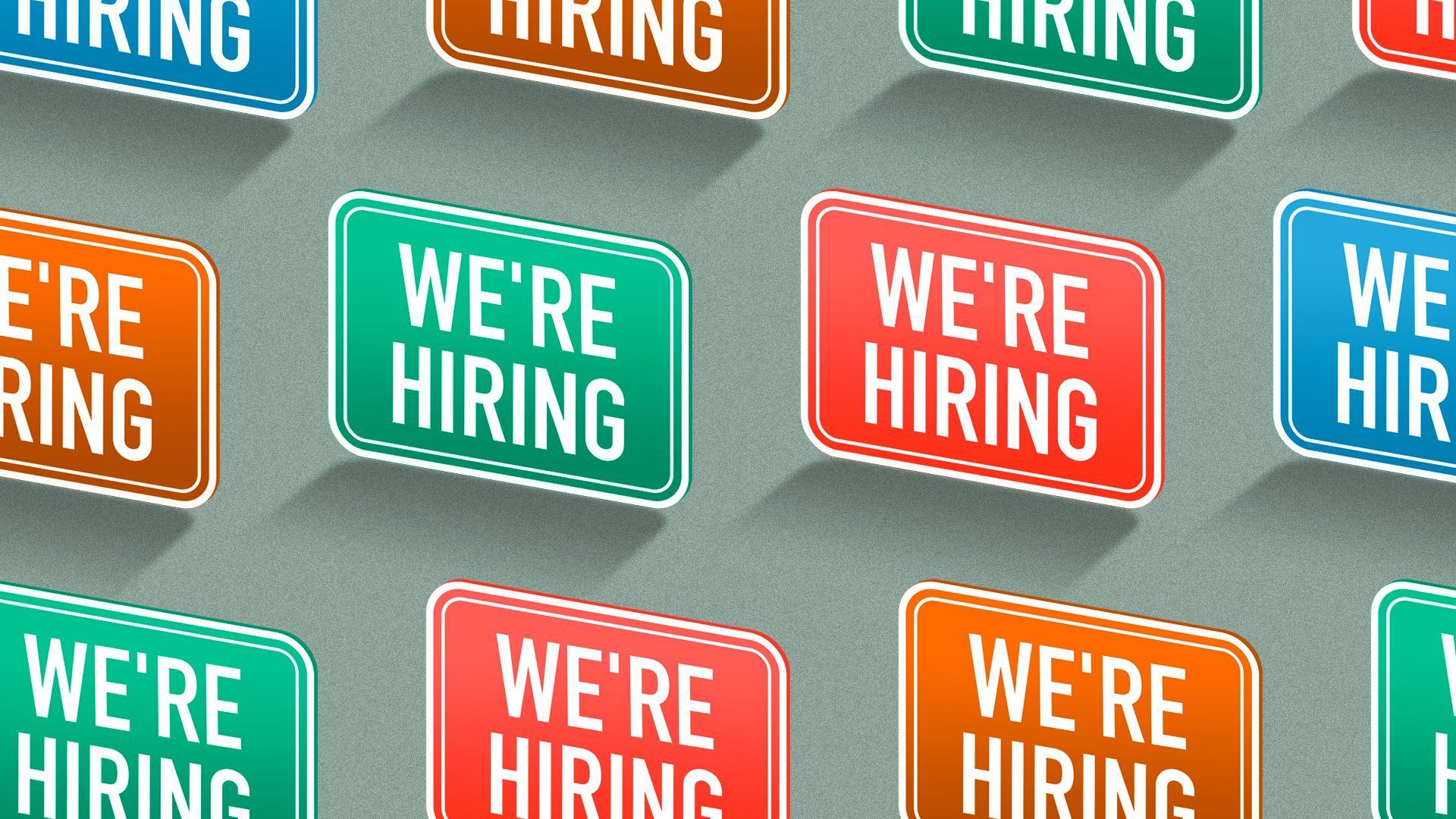 A startup is offering an internal marketplace tool for companies to better identify and cultivate talent among their own workers.
Why it matters: With the "great resignation" upon us and companies desperate to find new workers, one often-untapped source of talent is internal workforces.
But lack of visibility and transparency often means that companies don't really know what their workers can do — and workers don't know how to tell them.
What's happening: New York-based company Gloat built an AI-powered platform that companies can use to connect employees with internal work and development opportunities, including new projects, reskilling and mentoring.
The company was born of the realization that for both large firms and the employees who work for them, "the external talent market works better than the internal talent market," says Jeff Schwartz, vice president of insights and impact at Gloat.
How it works: Just as platforms like LinkedIn have made it easy for potential employees and companies to market themselves to each other, Gloat wants to do the same thing for internal talent — creating a market where you know "what opportunities you have and you have agency in terms of being able to pursue them," says Schwartz.
Employees can build profiles on Gloat with their resumes, LinkedIn data and skills and interests.
Gloat's marketplace uses machine learning technology to direct appropriate opportunities to individual employees while helping managers plan for any skill gaps in future projects.
Instead of having to survey employees to find out what they can do — and what they want to do — a talent marketplace automatically "generates that data, information and insight," says Schwartz.
The bottom line: With the competition for talent so tight, companies can't afford to misuse their own human resources.
Go deeper