Over 50 medical groups call for mandatory vaccinations for health care workers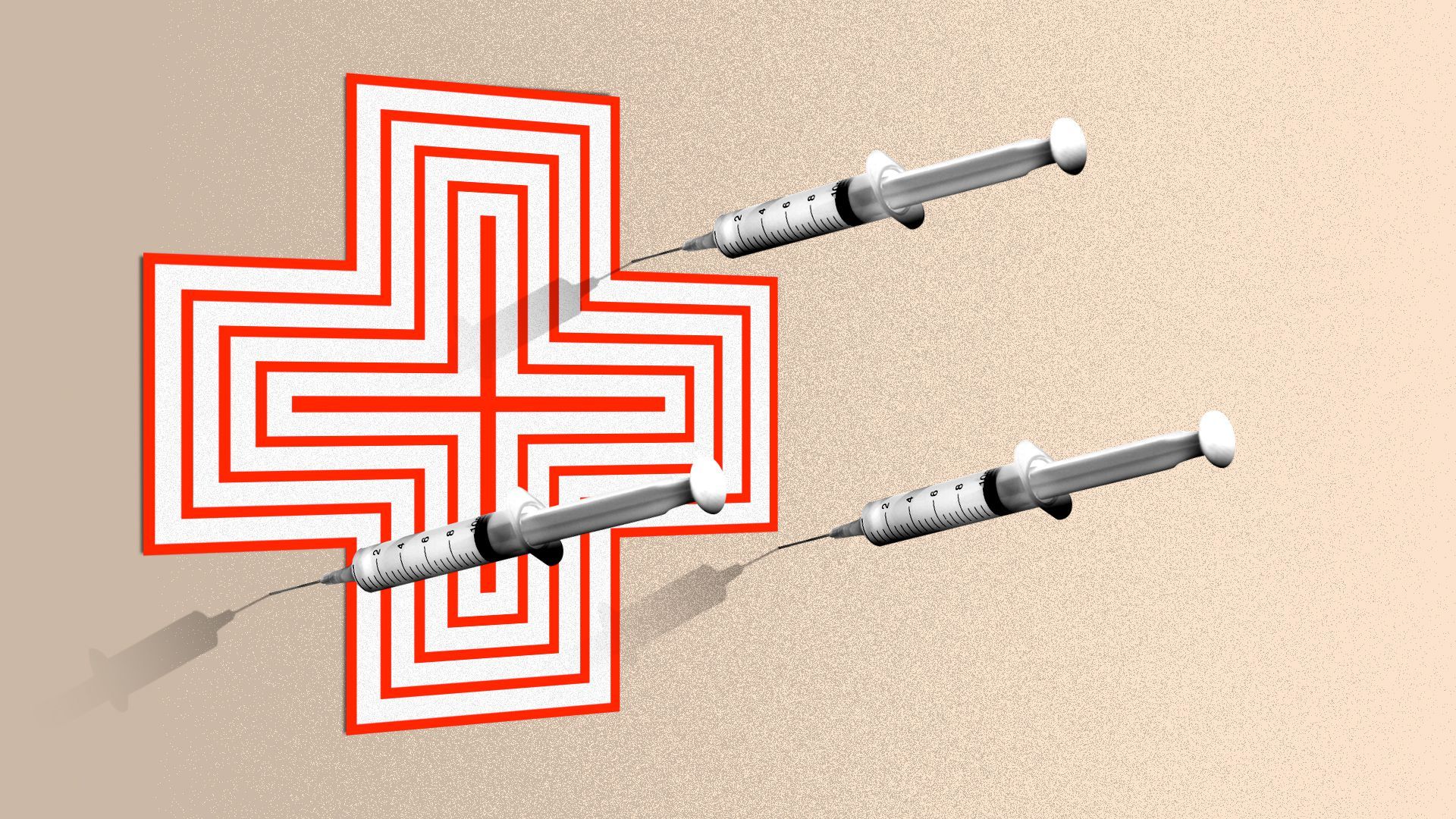 More than 50 medical groups, including the American Medical Association and the American Nurses Association, called for U.S. health workers to be required to take the COVID-19 vaccine in a joint statement Monday.
Why it matters: Mainstream groups representing millions of medical workers are taking a harder line on the issue of mandatory vaccines, as the pace of shots stalls and the Delta variant drives a national surge in coronavirus infections.
What they're saying: "We call for all health care and long-term care employers to require their employees to be vaccinated against covid-19," the groups wrote. "The health and safety of U.S. workers, families, communities, and the nation depends on it."
Between the lines: In a study of roughly 28,000 vaccinated health care workers in India — where the Delta variant caused some of the largest spikes of the entire pandemic — just 5% developed symptomatic infections after being vaccinated. Only 83 people had to be admitted to a hospital, and none died.
State of play: More than 161 million Americans, or 49.1% of the total population, are fully vaccinated, per data from the Centers for Disease Control and Prevention.
The CDC said last week that 97% of people currently hospitalized for the virus are unvaccinated. Officials have said that about 99% of people who died from the virus had not been vaccinated.
Less than 9% of hospitals have required employees to get vaccinated, according to the American Hospital Association, which announced last week it supports mandating vaccinations for health care workers.
Go deeper: COVID cases are up 55% across the U.S.
Go deeper