California to mandate COVID vaccines or testing for state workers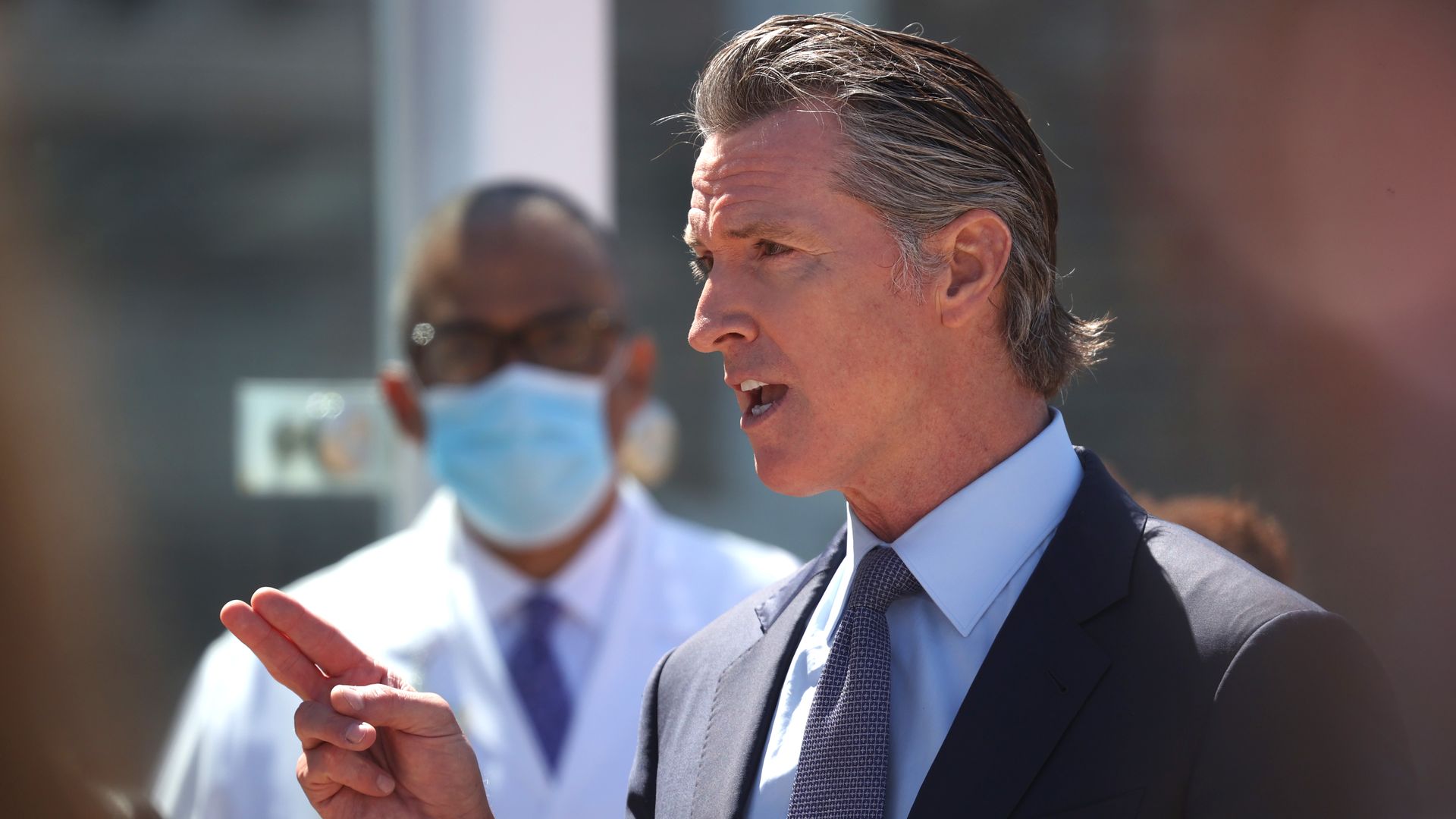 California will require all state workers to get vaccinated or tested regularly for the coronavirus, the state announced Monday.
Why it matters: The move comes shortly after New York City announced a similar mandate for municipal workers. States, local officials and businesses across the U.S. are all considering vaccine or testing requirements as the highly transmissible Delta variant continues to spread.
What they're saying: "We are now dealing with a pandemic of the unvaccinated, and it's going to take renewed efforts to protect Californians from the dangerous Delta variant," Gov. Gavin Newsom (D) said in a statement.
"As the state's largest employer, we are leading by example and...encouraging local governments and businesses to do the same," he added.
"Vaccines are safe – they protect our family, those who truly can't get vaccinated, our children and our economy. Vaccines are the way we end this pandemic."
"CA will have the strongest state vaccine verification system in the US," the governor later tweeted.
The policy will apply to around 246,000 state employees beginning on Aug. 9. Workers have until Aug. 23 to comply.
Worth noting: Newsom is facing a recall election in part due to his restriction orders early on in the pandemic.
The big picture: The city of San Francisco, some Bay Area counties, the University of California and a slew of hospital systems have already announced similar requirements, per the New York Times.
Over 62% of California residents are fully vaccinated, according to state data, though the rate of vaccinations has slowed.
The average number of cases in California has jumped to more than 6,300 per day, more than double the daily average just two weeks ago, the Times reports.
Go deeper