U.S. offers more air support to Afghan forces in fight against Taliban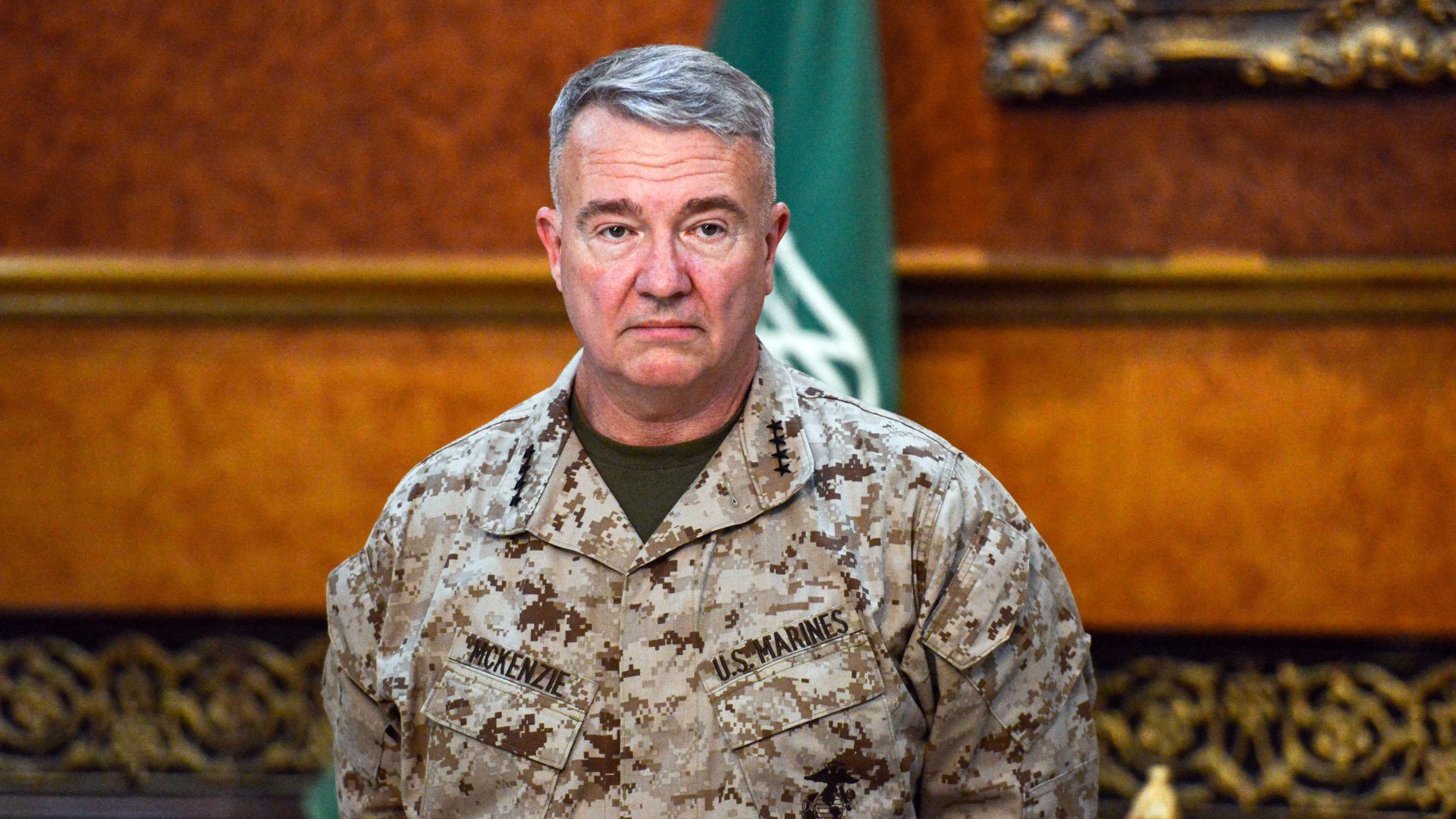 A regional U.S. commander said at a Sunday news conference that the U.S. military has stepped up its airstrikes against the Taliban and that it will continue to do so in the weeks ahead, Reuters reports.
Why it matters: The United States has almost completed its military withdrawal from Afghanistan, which is slated to wrap up on Aug. 31. However the departure has coincided with large and rapid territorial gains by the Taliban and a sharp increase in violence.
The big picture: "The United States has increased airstrikes in support of Afghan forces over the last several days and we're prepared to continue this heightened level of support in the coming weeks if the Taliban continue their attacks," said U.S. Marine Gen. Kenneth McKenzie, per Reuters.
However, McKenzie, the head of U.S. Central Command, did not say whether U.S. airstrikes would continue after Aug. 31, reports Reuters.
State of play: The marked uptick in violence since the United States began its withdrawal has seen thousands of Afghans fleeing to neighboring countries.
The U.S. intelligence community has warned that the Afghan government could collapse as soon as next year as the Taliban's battlefield offensive grows.
Afghan government and Taliban leaders met for peace talks last week in Doha, but no peace deal appears imminent.
Go deeper