Swimmer Katie Ledecky makes more Olympic history in Tokyo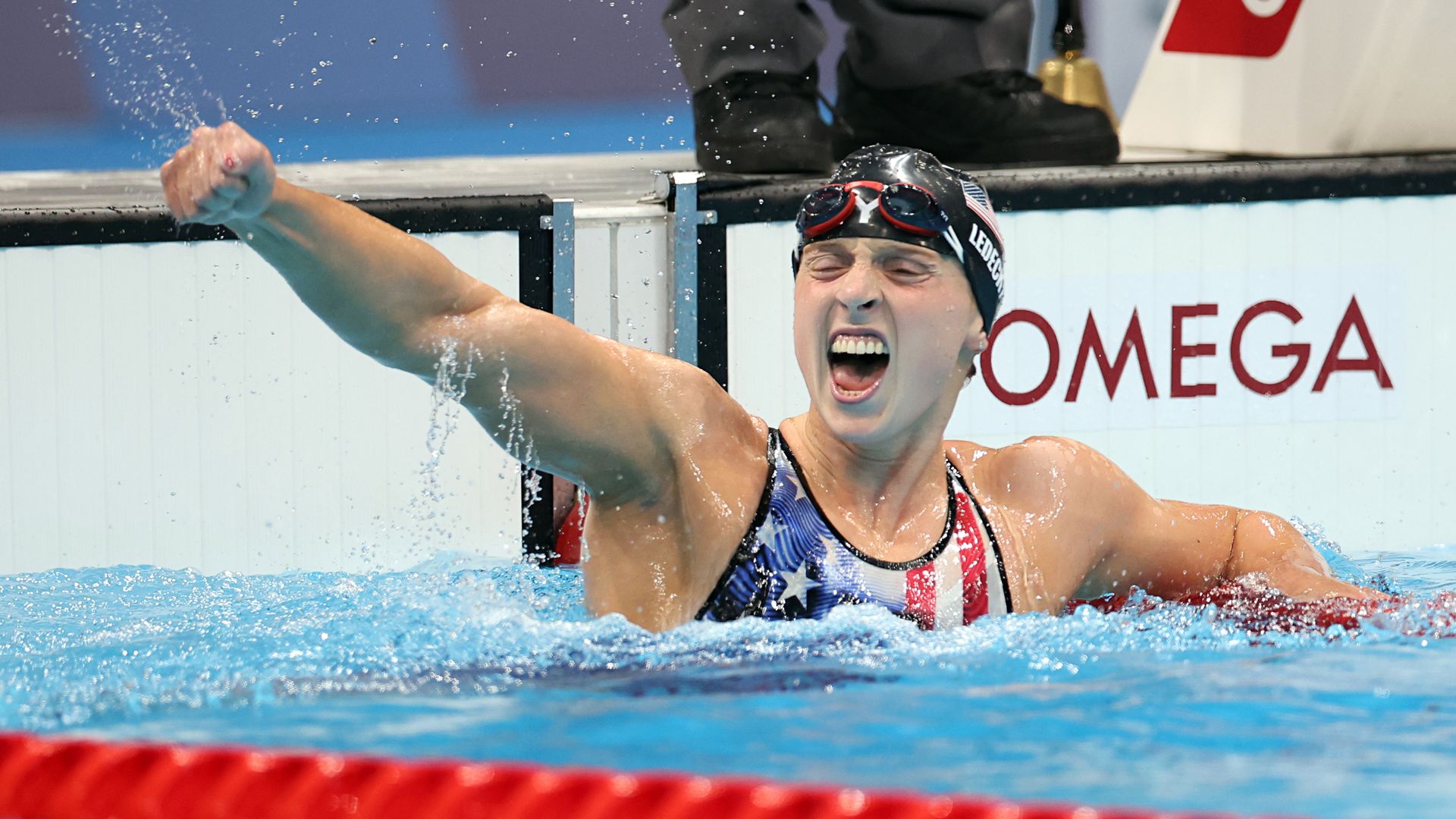 Swimming star Katie Ledecky concluded her Tokyo Olympic journey with four medals, including gold in the women's 800m freestyle and in the first-ever women's 1500m freestyle race.
The big picture: The 24-year-old has been dominating women's swimming since winning her first gold at the 2012 London Games when she was just 15 years old. Since then, she's broken 14 world records and earned the title of "greatest female swimmer of our time" by Michael Phelps.
She now has 10 career Olympic medals, including seven golds.
What she's saying:
"I just wanted to finish on a really good note, and I'm so happy," she told NBC News after winning her last Tokyo Olympic race.
"That is not my last swim," she added. "I'm at least going to 2024, maybe 2028, we'll see ... You never know if you'll be back at the next Olympics, so just trying to soak it all in."
Tokyo medals:
🥇 - Women's 800m freestyle
🥇 - Women's 1500m freestyle
🥈 - Women's 400m freestyle
🥈- Women's 4x200m freestyle relay
Previous Olympic medals:
2012 London Games:
2016 Rio Games:
🥇 - 200m freestyle
🥇 - 400m freestyle
🥇 - 800m freestyle
🥇 - 4x200 freestyle relay
🥈 - 4x100 freestyle relay
Current world records:
400m freestyle (3:56.46)
800m freestyle (8:04.79)
1,500m freestyle (15:20.48)
Go deeper: Full Axios coverage
Editor's note: This story has been updated throughout.
Go deeper