U.S. fencer Lee Kiefer wins women's foil final, makes history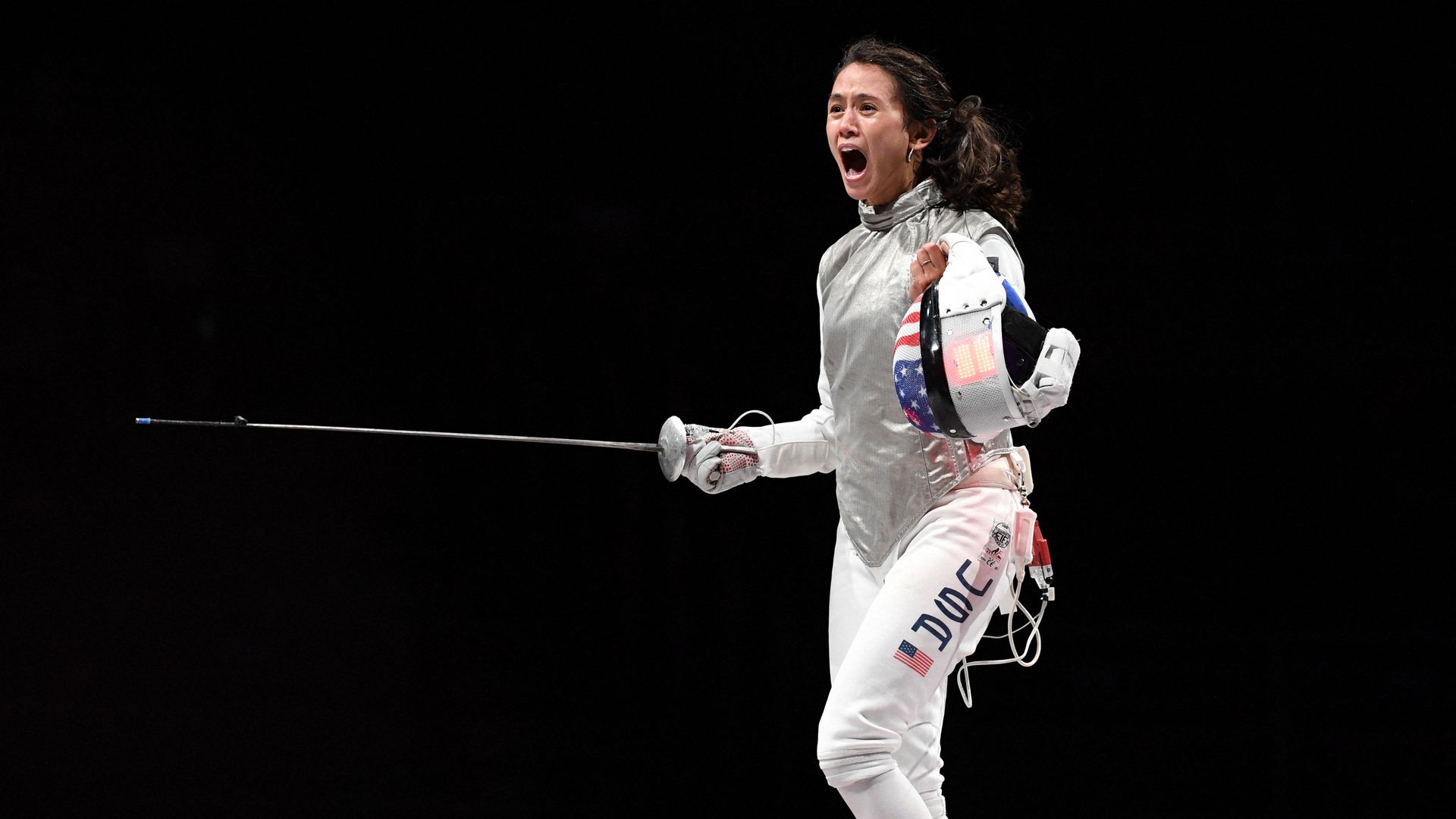 U.S. fencer Lee Kiefer made history Sunday when she defeated defending champion Inna Deriglazova of Russia, 15-13, in the women's foil final Sunday.
Why it matters: Kiefer's win marks Team USA's first Olympic gold medal in women's foil and it's third in fencing. Kiefer is a three-time Olympian who is ranked No. 5 in the world.
Before this year's Games, Kiefer had yet to medal at the Olympics.
Kiefer pulled off her mask in celebratory fashion and is reported to have shouted, "Oh my God!"
Go deeper