Fauci: New masking guidelines for vaccinated Americans under "active consideration"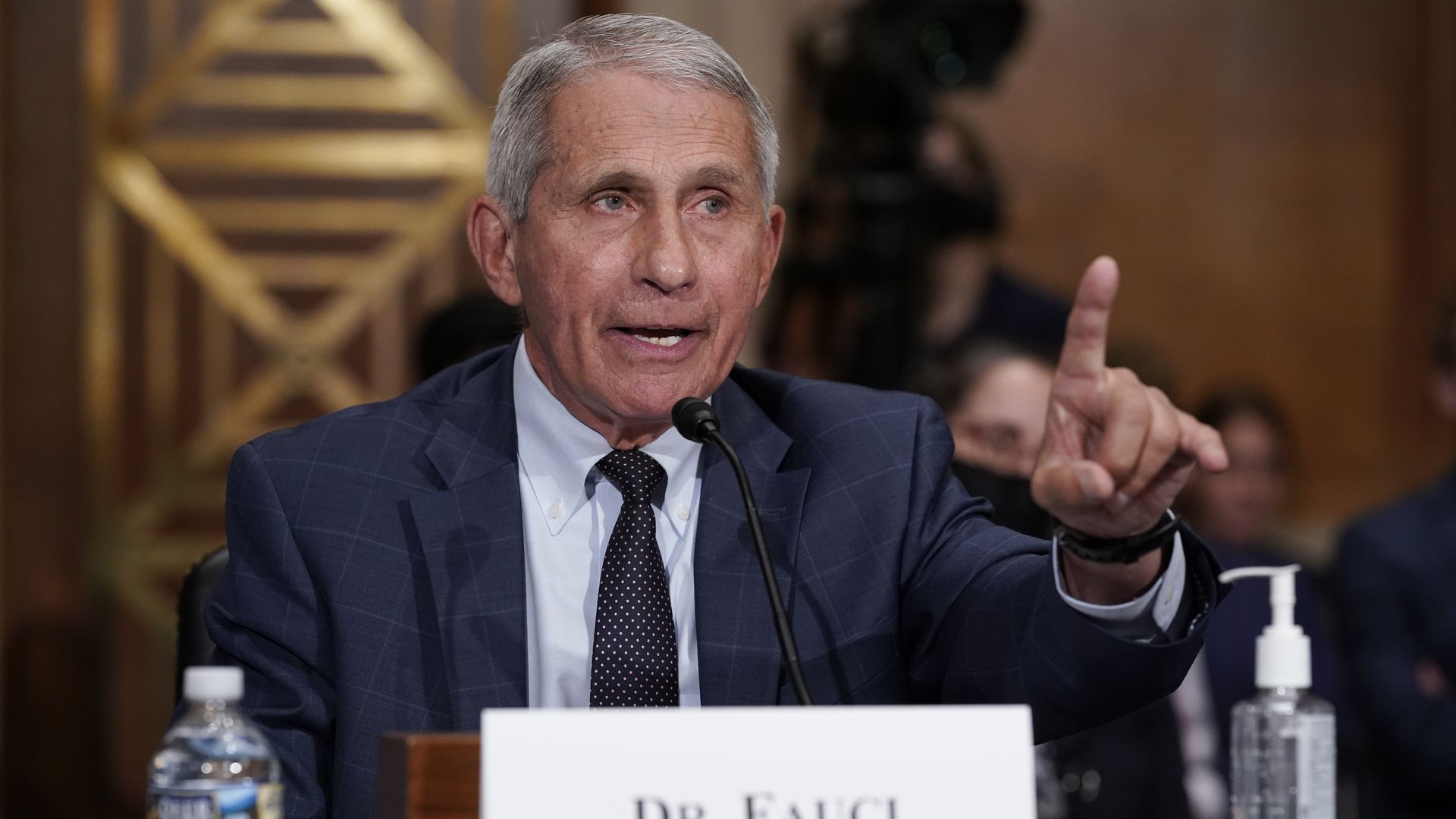 NIAID director Anthony Fauci told CNN's "State of the Union" Sunday that health officials are considering revising masking guidelines for vaccinated Americans.
Why it matters: Fauci said that the United States is "going in the wrong direction" as cases surge across the country, driven by the more contagious Delta variant.
"If you look at the inflection of the curve of new cases and, as you said in the run-in to this interview, it is among the unvaccinated. And since we have 50% of the country that not fully vaccinated, that's a problem," Fauci said.
The big picture: Fauci confirmed that new masking guidelines for the vaccinated are under "active consideration" and noted that, although current CDC guideline allows vaccinated people to go maskless, local officials have the discretion to alter this guidance.
This local discretion is "not incompatible" with the CDC guidance, which allows for local officials to amend masking guidelines.
Fauci added that local officials in places such as Los Angeles county, New Orleans, and Chicago have amended masking guidelines amidst rising cases and called this a "local decision."
Go deeper