When VCs have to pitch to an entire online community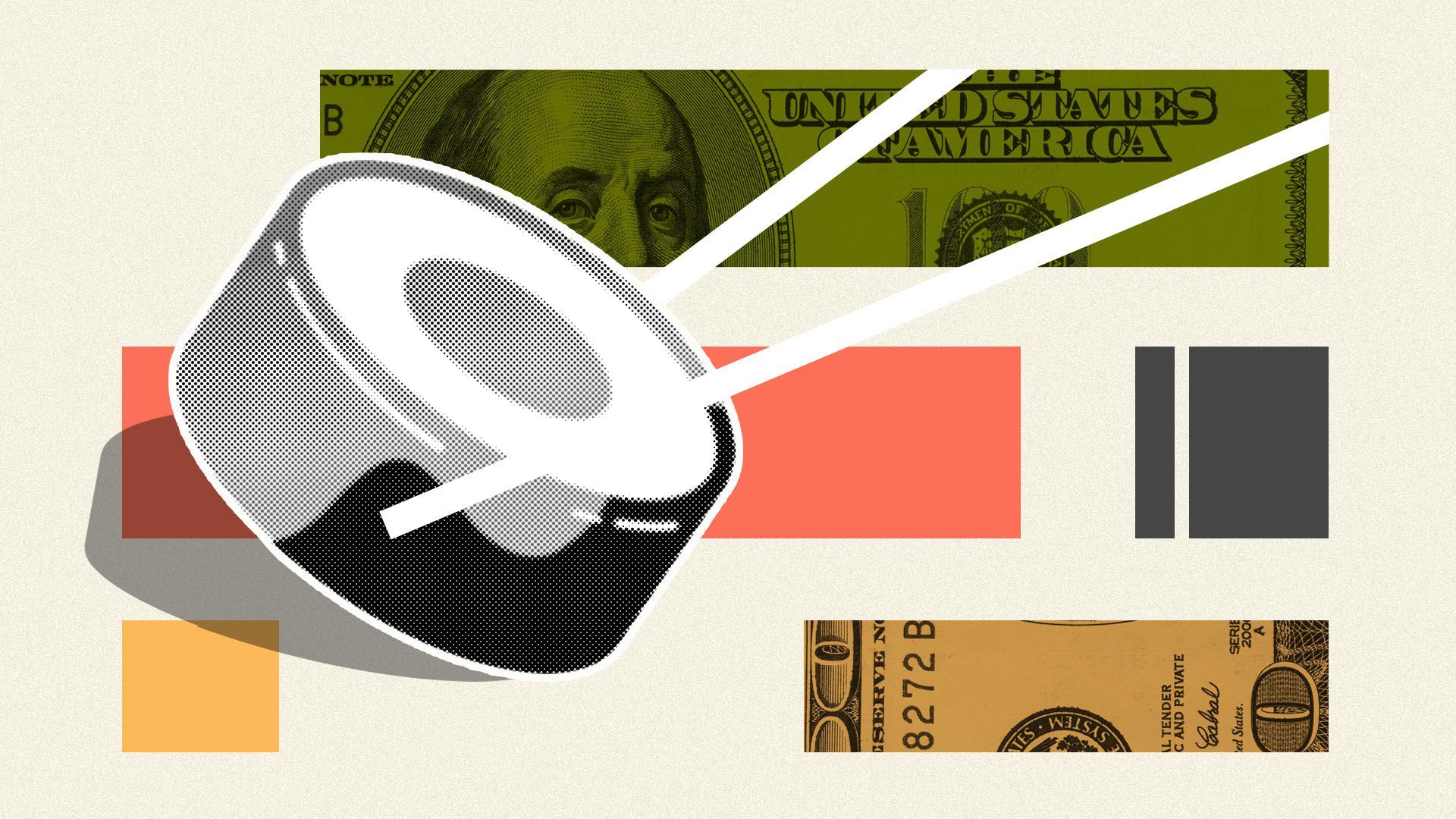 Over the past couple of weeks, VCs hoping to invest in buzzy cryptocurrency project SushiSwap haven't spent their time wining and dining entrepreneurs as usual. Instead, they were busy commenting in online forums and joining Discord audio chats — since their ability to invest hinges on getting approval from SushiSwap's token holders.
Why it matters: This isn't the first time VCs have needed to win over a vast cryptocurrency community, and it certainly won't be the last.
Background: SushiSwap, which debuted in August 2020 and currently has roughly 60,000 token holders, is a decentralized cryptocurrency exchange that lets participants transact with each other without a centralized entity.
A proposal from Sushi community leaders earlier this month pitched boosting the project's available cash reserves for tech development by selling about $60 million in tokens from its reserves to institutional investors.
Yes, but: The proposal, which token holders would have to approve, has been particularly controversial because VCs would get tokens at a discounted price.
Between the lines: The central question is "what does it mean to bring on people to a cap table?" says Michael Dempsey, general partner at Compound. Dempsey personally owns Sushi tokens but isn't involved in the proposal.
VCs have long enjoyed discounts and other forms of preferential treatment when backing companies, under the industrywide belief that they "add value."
But Sushi community members are saying the quiet part out loud: "Prove it."
State of play: Sushi members immediately questioned the potential investors' commitment to the cryptocurrency protocol's future — and wondered what, exactly, the investors would do to help its development.
Opponents of the proposal say incoming VCs haven't earned a discount.
Arguments in favor have largely come with a caveat that investors should have a long lockup period to prevent them from quickly flipping the tokens.
What they're saying: "Digital assets flip [the model of VC ownership] on its head — the majority of assets go to the stakeholders, the customers or developers working on the asset," Arca chief investment officer Jeff Dorman, a loud opponent of the initial proposal, tells Axios. "You're now on equal footing with the investors."
The big picture: This isn't the first such case. MCDEX, Lido, the Index Cooperative and other decentralized autonomous organizations (DAOs) have successfully raised millions from VCs in the past.
Cryptocurrency protocols that let participants execute various transactions directly with each other through the networks instead of using intermediaries have been exploding in popularity.
And while many self-governed projects began with an organization leading its early development, some are now forming organically in a decentralized manner as project developers attract like-minded participants.
The impact: Decentralized groups of token holders are likely to continue raising funds from VCs — not only as a way to raise the equivalent of "growth financing" for a more mature protocol, but also at earlier stages for startup capital.
What's next: The SushiSwap community is currently parsing through a number of new proposals from VCs and community members on how it should raise new funding.
The bottom line: If true believers in decentralized finance (DeFi) are correct, wooing community members will soon be a more common part of the crypto VC's job.
Go deeper