Samoa welcomes 1st woman PM after court ends constitutional deadlock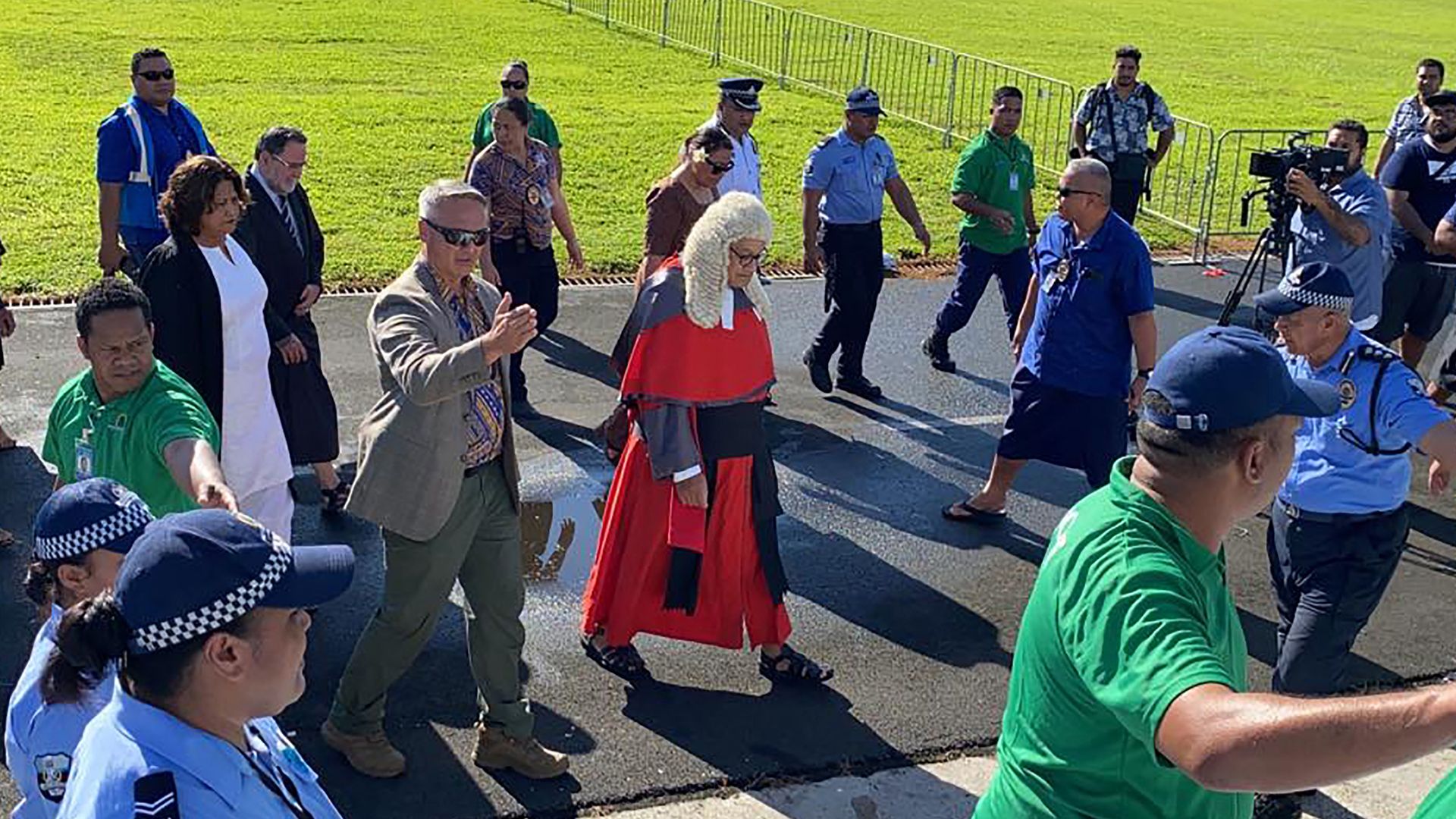 Samoa will be led by a female prime minister for the first time in the country's history after a monthslong court battle ended with an appeals court ruling officially handing the office to Fiame Naomi Mata'afa on Friday.
The big picture: The Samoan court of appeals ruled that Mata'afa's Faatuatua ile Aua Samoa ua Tasi (FAST) party was the winner of the Pacific island nation's early April election that resulted in a tie.
At the time, the two competing parties won 25 seats each in the 51-seat legislature, with the remaining seat held by an independent member.
FAST's Mata'afa and the Human Rights Protection Party's Tuilaepa Sailele Malielegaoi, who had served as prime minister for more than 22 years, both claimed to be country's rightful leader, per NPR.
What happened: After the election, the Samoan electoral commission declared that an additional candidate from the HRPP, Ali'imalemanu Alofa Tuuau, won a seat in the legislature due to the requirement that a minimum of 10% of seats in parliament be held by women.
The independent then backed FAST, deadlocking the legislature at 26-26.
Samoa's supreme court ruled in May that the electoral commission's decision to add the extra seat was invalid, giving FAST the 26-25 majority.
What they're saying: The court said in its Friday ruling that the FAST party was "entitled to take power on the 24th May," when it held a swearing-in ceremony, adding "from this point, the court does not recognise [Tuilaepa's caretaker government] as the government of the Independent State of Samoa, because of the fact that there is a new government," the Guardian writes.
Why it matters: Friday's decision brings an official end to Malielegaoi's reign. At the time of the election, he was the world's second-longest serving prime minister, per the Guardian.
"No legal avenues remain for Malielegaoi to stay in office ... But whether the crisis is truly over will depend on his actions in the coming days," NPR notes, citing observers.
Background: Mata'afa previously served as the country's deputy prime minister. Last year, she defected from the HRPP, which had ruled Samoa for 39 years, and joined the FAST party, founded in June 2020, per the Guardian.
Go deeper