GM's Chevy Bolt faces another setback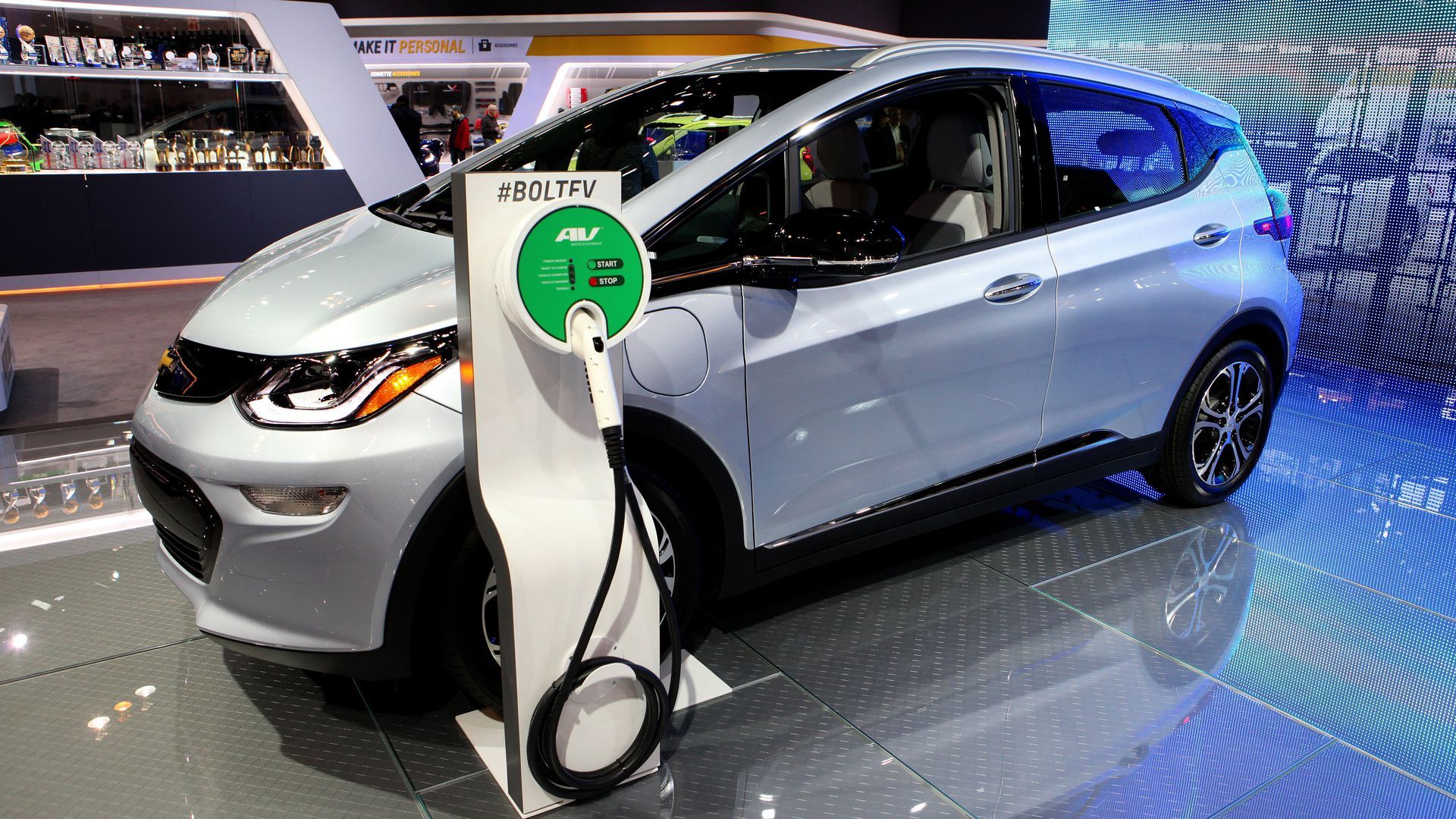 General Motors is recalling Chevy Bolts from model years 2017–2019, citing fire risk related to the electric car's lithium-ion batteries.
Flashback: The automaker already recalled some of the Bolts in November over concerns about battery fires.
The software update completed after the first recall "was not fully effective in addressing the safety risk in the vehicle," per WSJ.
The big picture: Electric vehicles are a small part of the overall car market. But it's the part that's growing — and right now is a critical time in the race to establish dominance.
Legacy carmakers are intensifying plans to compete. They're facing off against the likes of Tesla and a handful of specialized startups, many of which have gone public via SPACs.
Context: In the race to get to market, GM's not the only one to issue EV recalls related to fires involving lithium-ion batteries — Ford, BMW and Hyundai have had to do it too.
Go deeper