U.S. lawmakers call on IOC to move or delay 2022 Beijing Olympics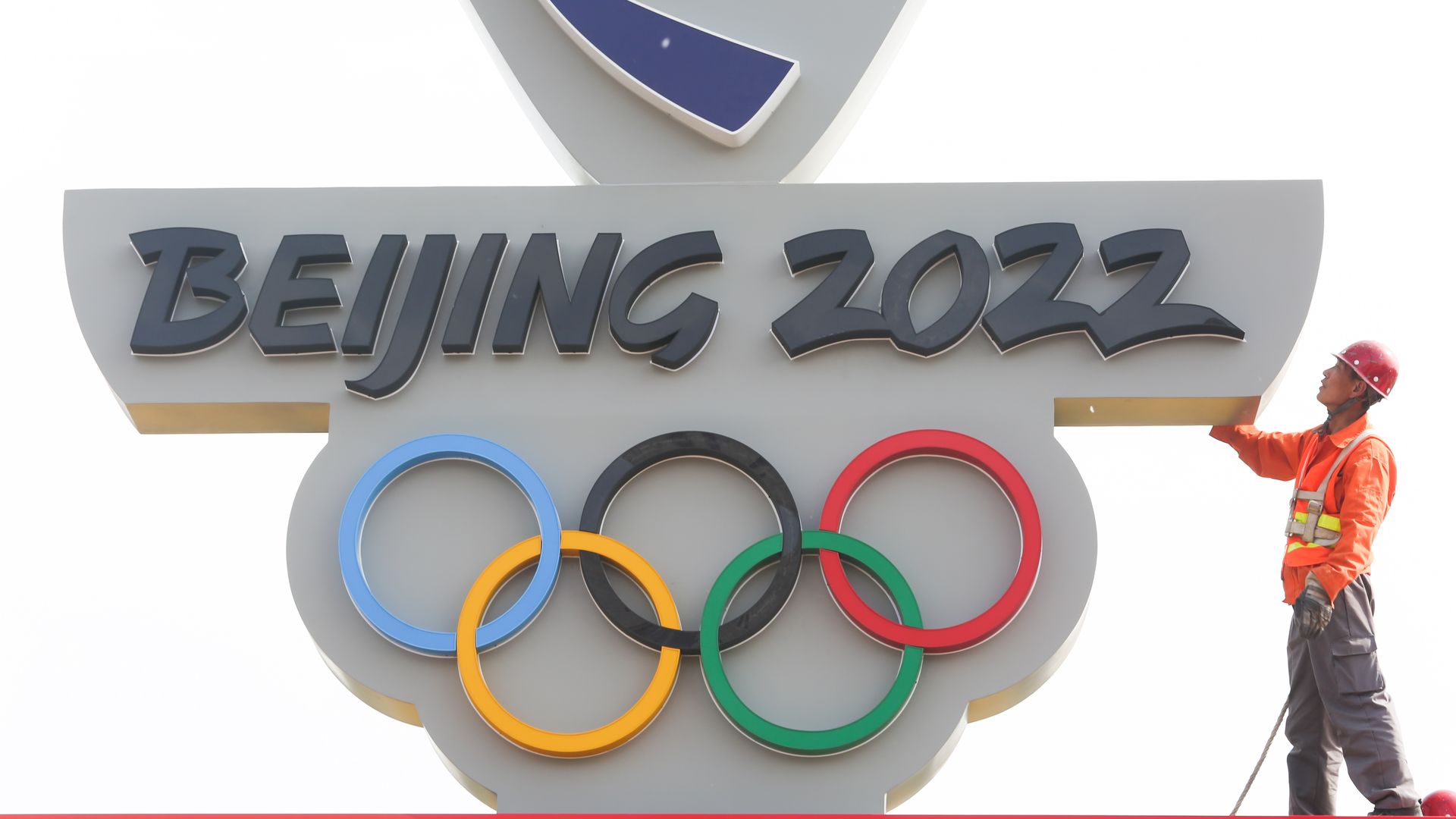 U.S. lawmakers have joined activists and Chinese ethnic minorities calling on the International Olympic Committee to move or postpone the 2022 Beijing Winter Olympics unless the Chinese government ends its Uyghur genocide.
Why it matters: Politicians and human rights groups have increasingly urged the Chinese government to halt its abuses against Uyghurs and other ethnic minorities, which reportedly include forced labor, sexual violence and torture.
Some see a boycott of the Olympics as the most direct way of deterring the Chinese government.
What they're saying: "The IOC is on course to set a dark precedent where the behavior of future Olympic host governments is unconstrained by the international spotlight provided by the Olympic Games," Sens. Jeff Merkley (D), Marco Rubio (R) and Reps. Jim McGovern (D) and Chris Smith (R) wrote in a letter to IOC President Thomas Bach.
No Olympics should be held in a country "whose government is committing genocide and crimes against humanity," they added.
"We have seen no evidence that the IOC has taken any steps to press the Chinese government to change its behavior," wrote the lawmakers, who all sit on the Congressional-Executive Commission on China.
The IOC has previously said that it is not a "super world government" and should not be expected to solve China's political issues, per Reuters.
The big picture: A coalition of Uyghurs, Tibetans and Hong Kong advocates have pressed governments, citizens, Olympic committees and athletes to entirely boycott the 2022 Winter Olympics.
"The time for talking with the IOC is over," Lhadon Tethong of the Tibet Action Institute told the AP in May. "If the games go ahead, then Beijing gets the international seal of approval for what they are doing."
The U.S. State Department has said it would discuss a joint boycott of the games with allies and partners. It'd be the United States' first Olympic boycott since Moscow in 1980.
Go deeper