Argentina formally recognizes nonbinary people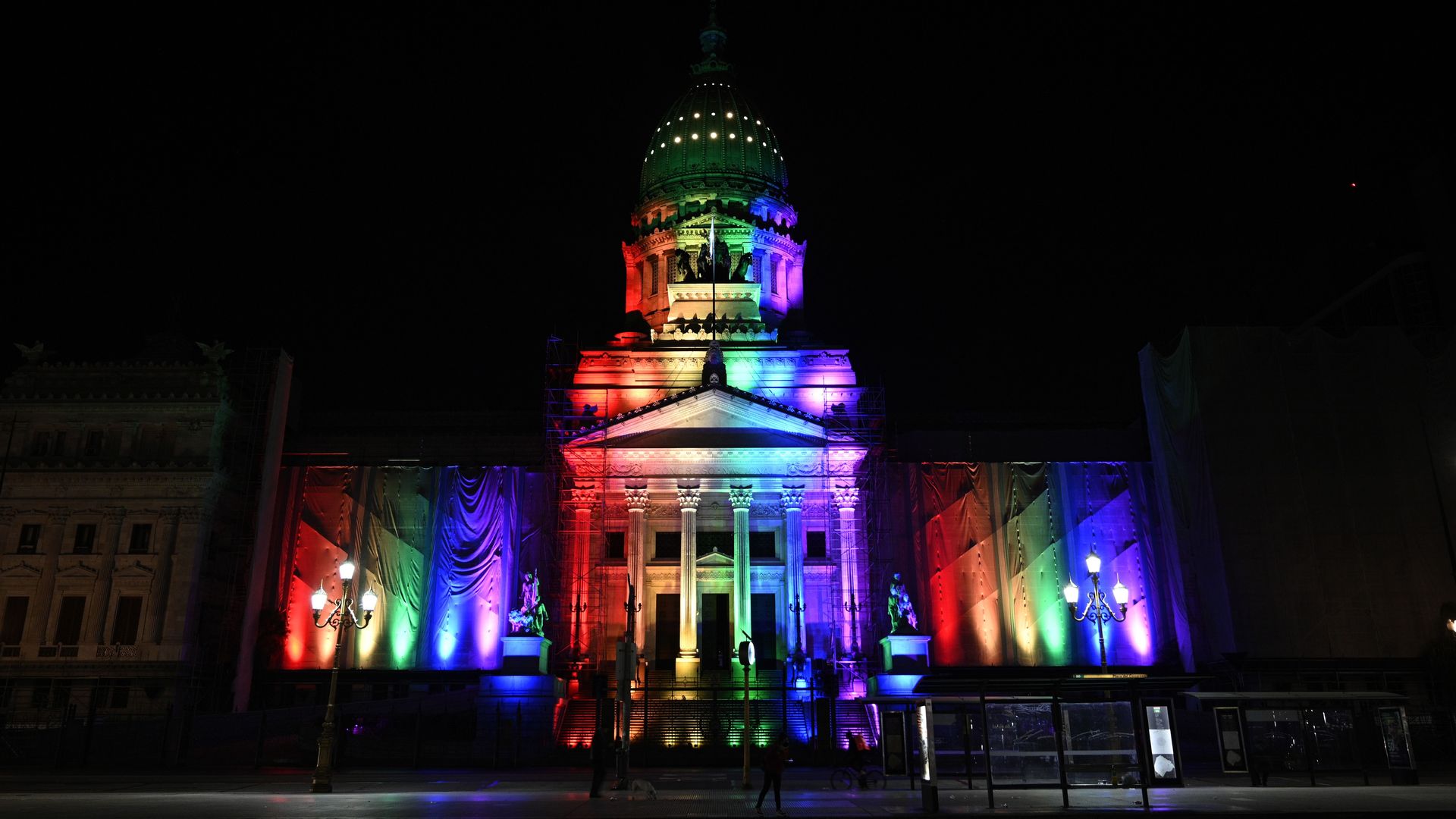 Argentina has become the first Latin American country to formally recognize gender nonbinary people.
Why it matters: The move paves the way in a region with few protections for trans and nonbinary people.
Details: Nonbinary people can now mark their gender as an X on national identity and passport documents.
The X will denote: "non-binary, undetermined, unspecified, undefined, not informed, self-perceived, not recorded; or another meaning with which the person who does not feel included in the masculine/feminine binary could identify," according to the decree.
What they're saying: "There are identities that always existed, but were hidden. We must respect them because when we deny them, we deprive many people of the possibility of being happy," President Alberto Fernández tweeted.
"I am so happy with this new document," Shanik Lucian Sosa Battisti told the Times a day after receiving it. "It gives me peace of mind to present my document with my real name."
Yes, but: One person who got the new document this week wore a T-shirt that read, "We are not 'X,'" per the Times.
Fernández has noted that the marker is not an ideal solution and that he hopes gender-neutral terms will be used universally in the future.
The big picture: Despite gains in the last decade, Latin America has the highest concentration of trans murders in the world, activists say. The LGBTQ community and human rights groups have called on governments to expand LGBTQ rights.
Argentina joins other countries, including but not limited to New Zealand, Canada and Australia, in officially offering a nonbinary gender option in identity documents.
Go deeper