Mario Batali, Joe Bastianich to pay $600K in sexual harassment case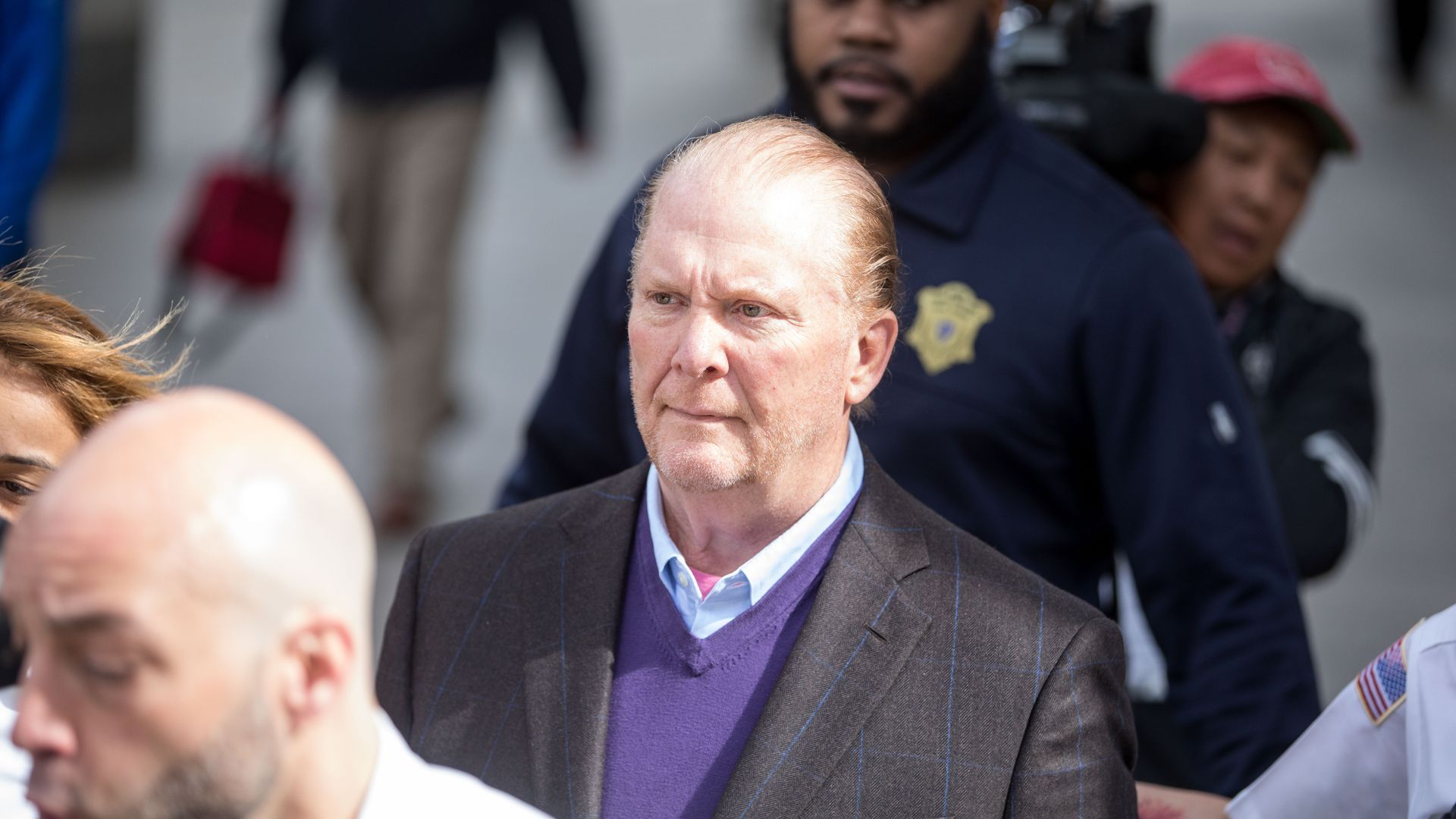 Chef Mario Batali and his former business partner Joe Bastianich reached a settlement and will pay $600,000 to at least 20 former employees following an investigation into allegations of sex assault and harassment.
The big picture: New York Attorney General Letitia James said the investigation found that "Batali and Bastianich permitted an intolerable work environment and allowed shameful behavior that is inappropriate in any setting," James said, per the New York Times. "Celebrity and fame does not absolve someone from following the law."
James noted that the investigation, launched in 2018, found Batali, Bastianich and their management company in violation of state and city human rights laws.
The settlement requires that Bastianich's restaurants — and any that he or Batali might have majority ownership in during the next three years — require sexual harassment training.
Batali is still facing at least two civil suits and a possible criminal trial.
Catch up quick: In 2017, Batali was accused of sexual assault and harassment. He stepped away from his ABC show "The Chew" and, in 2019, the Bastianich family and other stakeholders purchased his shares to terminate their 20-year-long partnership as restaurant owners.
The accusations emerged during the height of the #MeToo movement when hundreds of people — predominately men — were accused of sexual offenses.
What they're saying: "The past few years have truly been a transformative period," Bastianich said in a statement to The Times. "Including the pandemic, there have been a lot of lessons learned over the past three and a half years, and it has given us an opportunity to redefine our business and the culture we want to foster within our restaurants, emerging as the company we want to be."
Go deeper