Japan's Naomi Osaka lights Olympic cauldron, kicking off Tokyo Games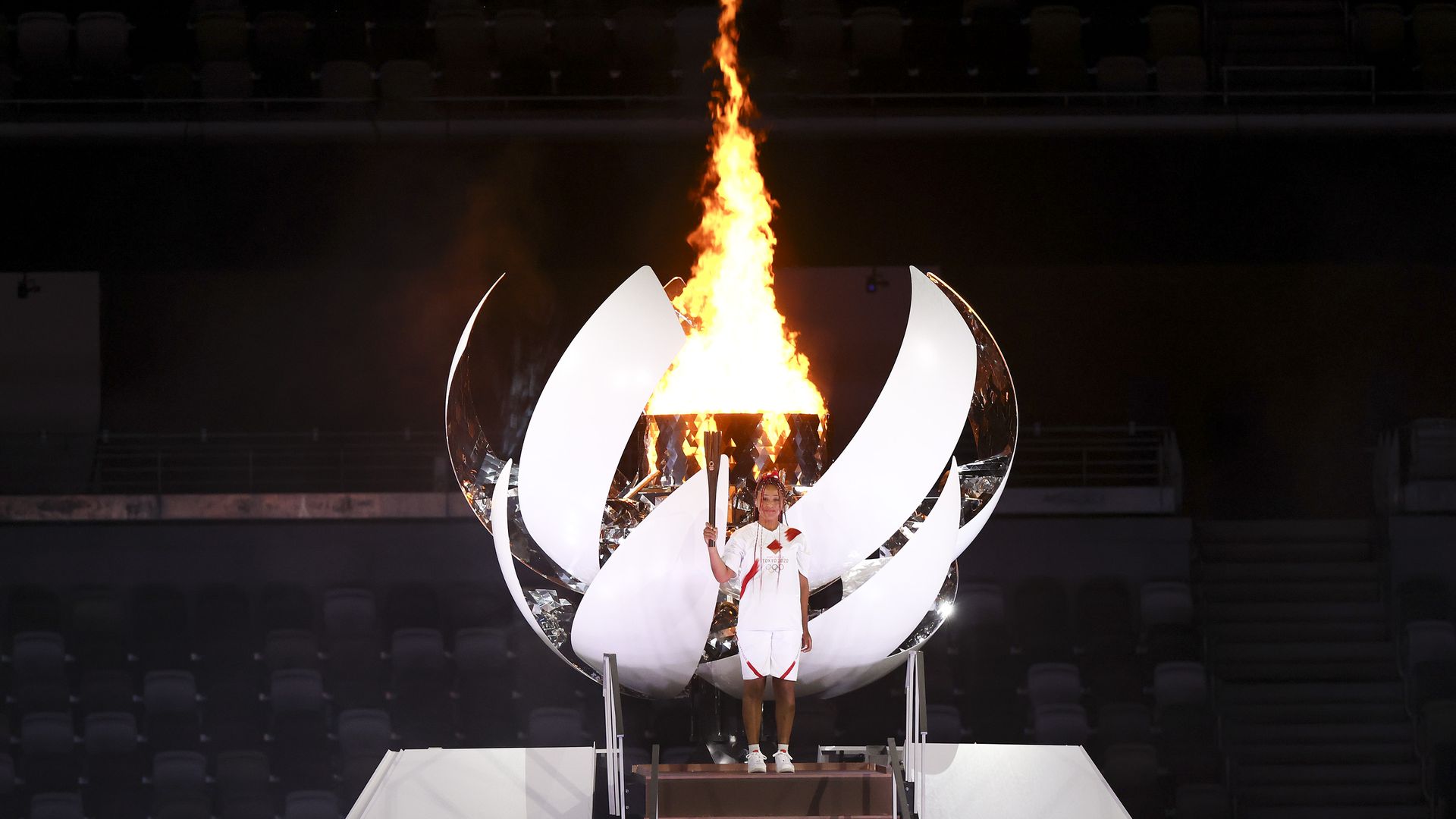 After a year-long delay, the Olympics finally got underway Friday as tennis star Naomi Osaka, who is competing for Japan, lit the cauldron, formally kicking off the Tokyo Games.
The big picture: Friday's opening ceremony looked, like many things over the last year, different than normal — multicolored seats replaced cheering fans, masks were a central part of the athletes' uniforms and a subdued, somber tone marked the occasion.
Masked athletes paraded into the stadium, waving to the near empty stands, while their friends, families and fans watched the muted opening ceremony from afar.
"The pandemic forced us to keep apart, to keep our distance from each other," President of the International Olympic Committee Thomas Bach said following the parade of athletes.
"But today, wherever in the world you may be, we are united in sharing this moment together."
What happened: The ceremony paid tribute to the first responders of the pandemic and a moment of silence was held to honor the lives lost from coronavirus — which has reached more than 4.1 million globally.
Team USA entered the stadium with veteran basketball star Sue Bird and baseball player Eddy Alvarez leading the squad as flag bearers. It's the first time a duo shared the responsibility.
"The energy is insane. I know our country is in a tough moment right now, but right now we all feel unified and it's incredible," Bird said as she walked into the stadium.
Foreign dignitaries including first lady Jill Biden and French President Emmanuel Macron watched on as teams paraded into the national stadium.
Some Team USA athletes, including those on the women's soccer and gymnastics teams, were not able to attend the ceremony, so they held their own private event instead.
Meanwhile, outside the national stadium, a small protest against the Games broke out. Those inside Olympic stadium couldn't see the protesters but they could be heard, Axios' Ina Fried reported from Tokyo.
Though the Olympics are taking place amid the pandemic, the Games are not free from the virus.
Ina's view from inside the stadium: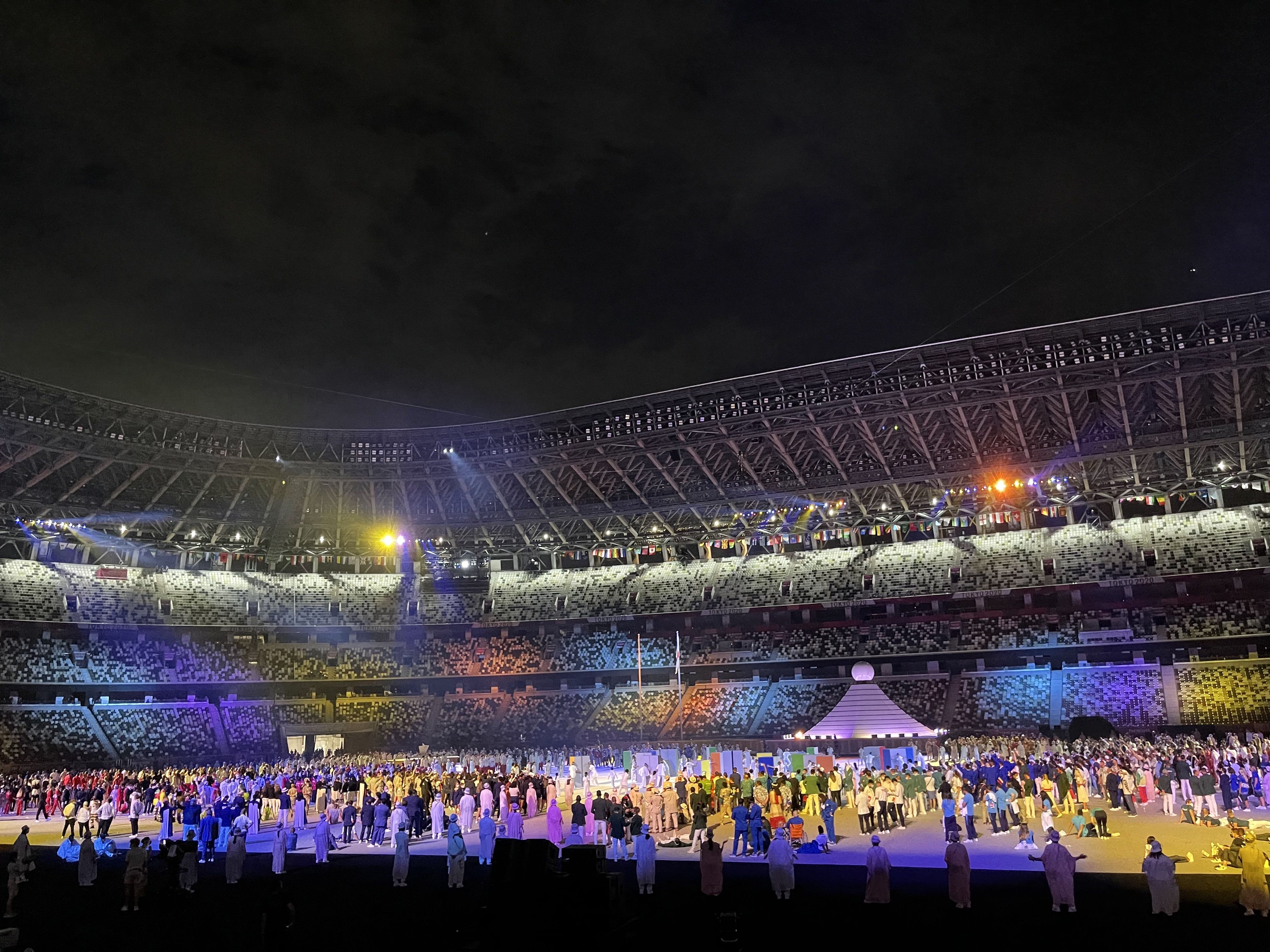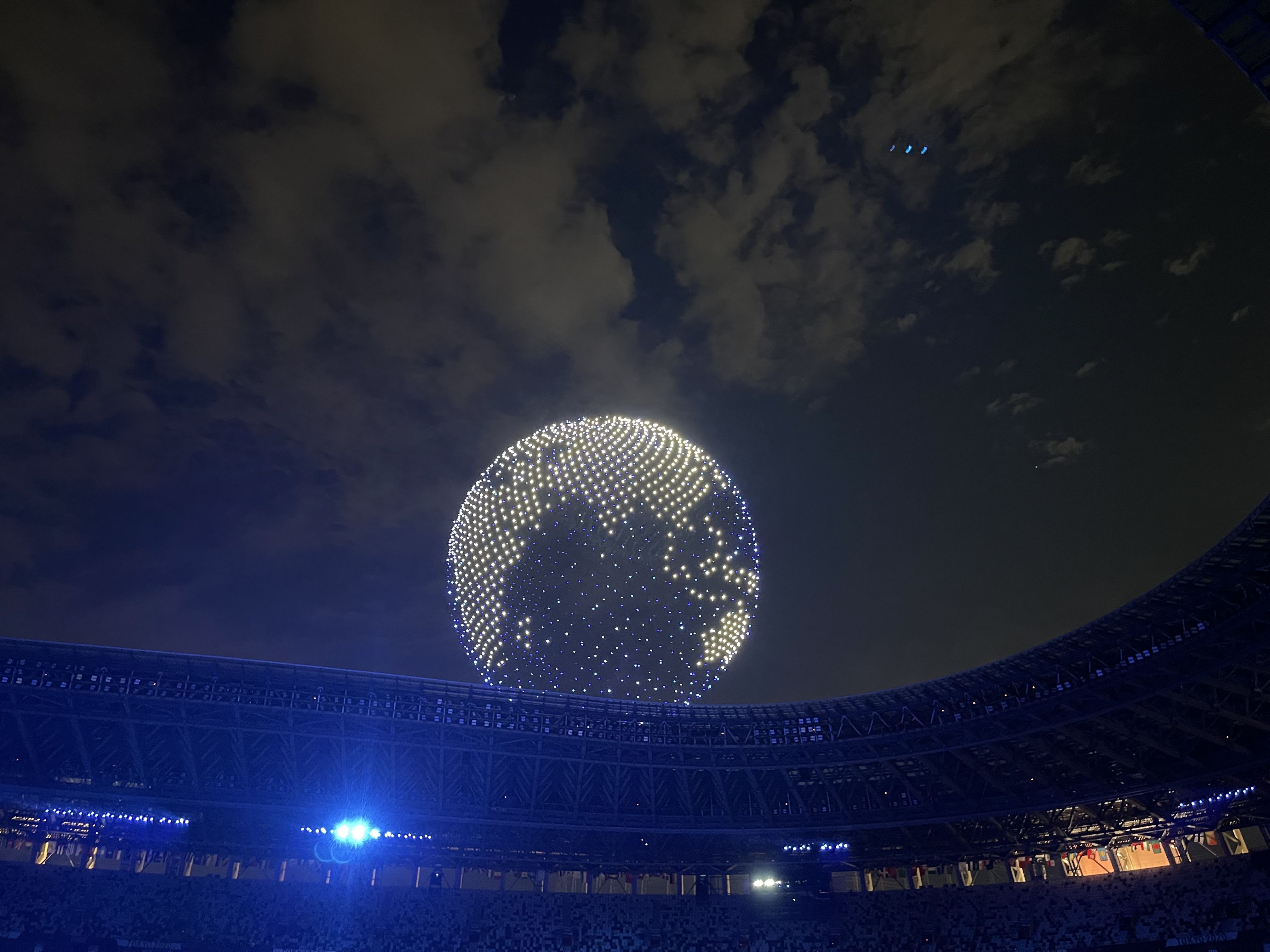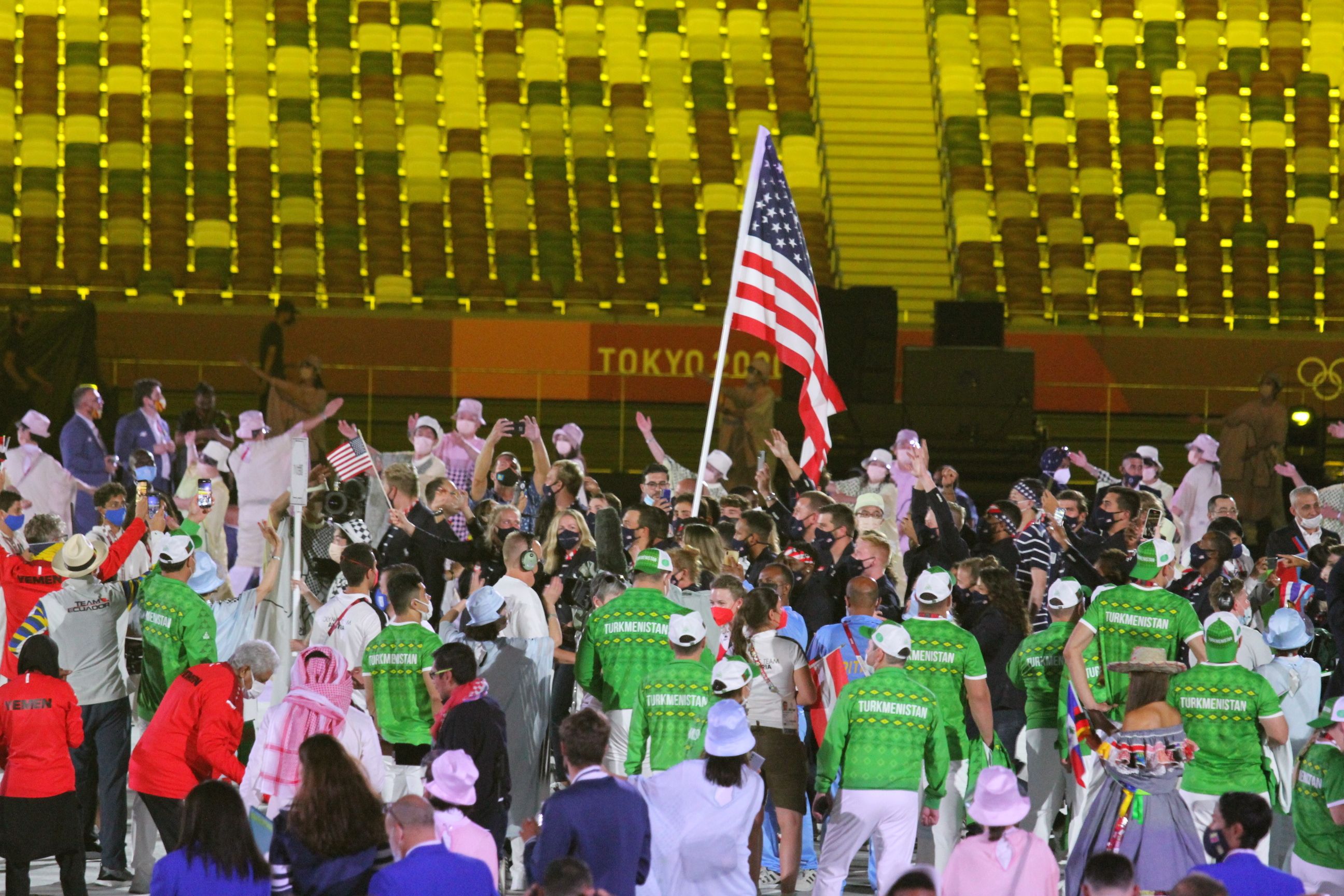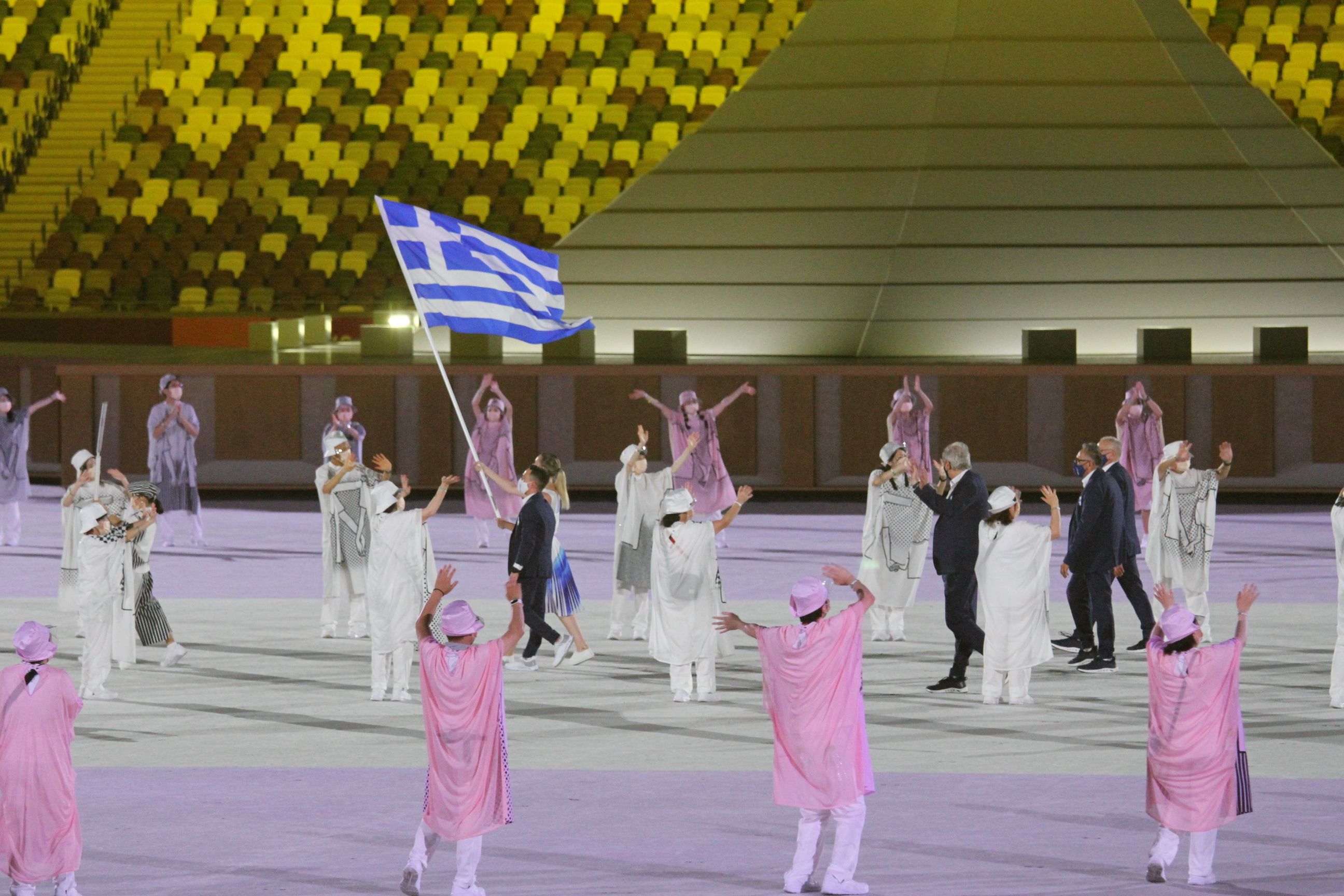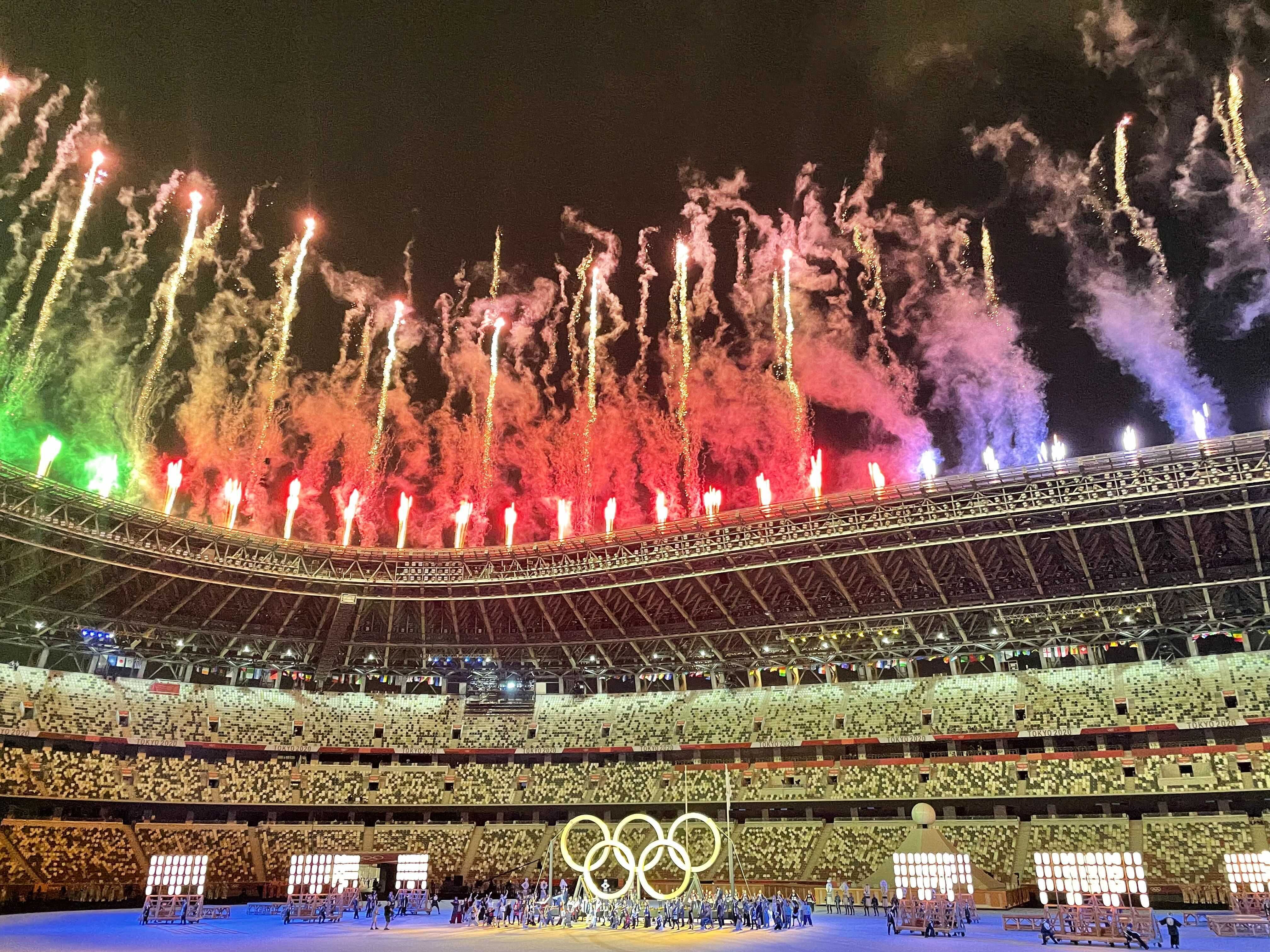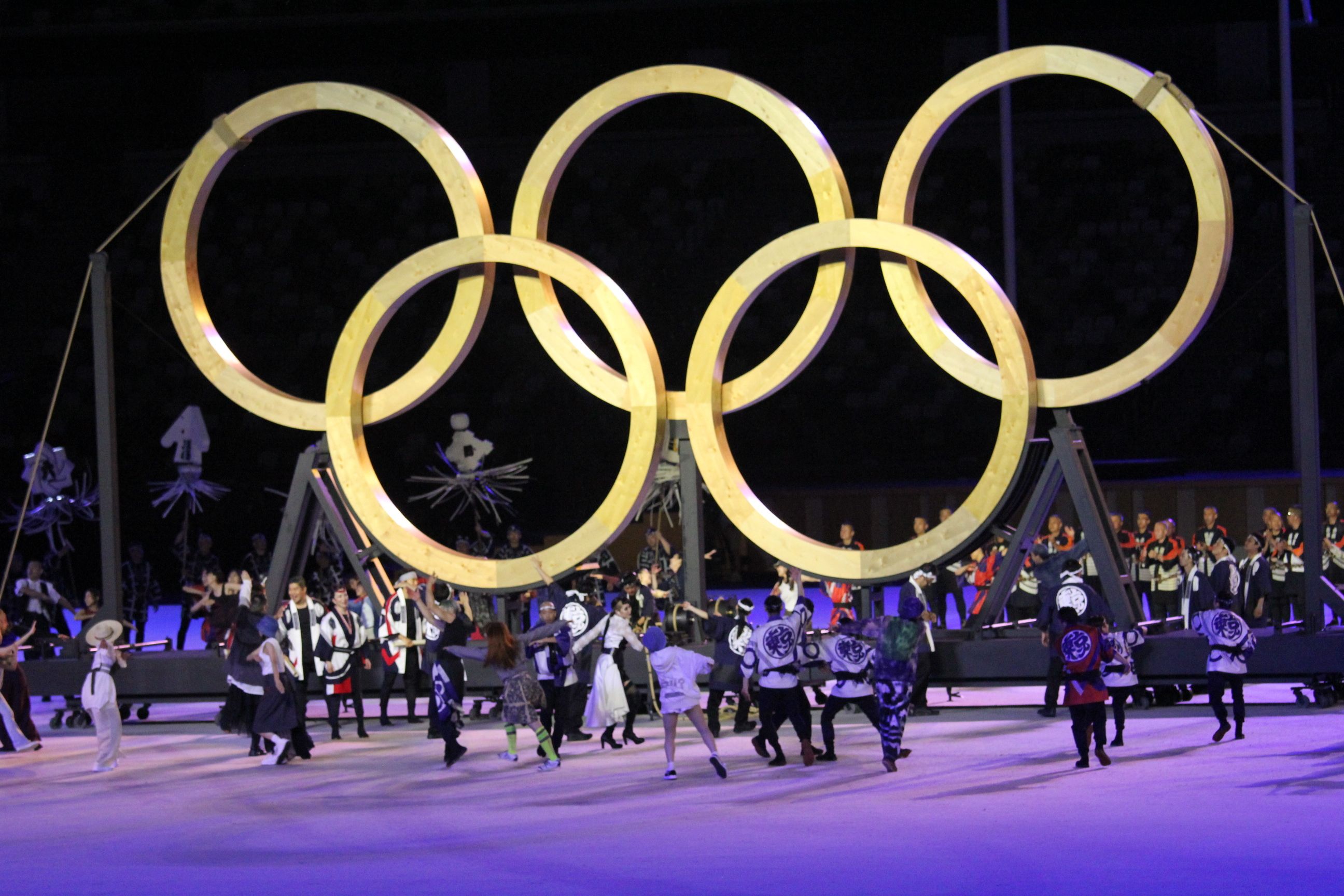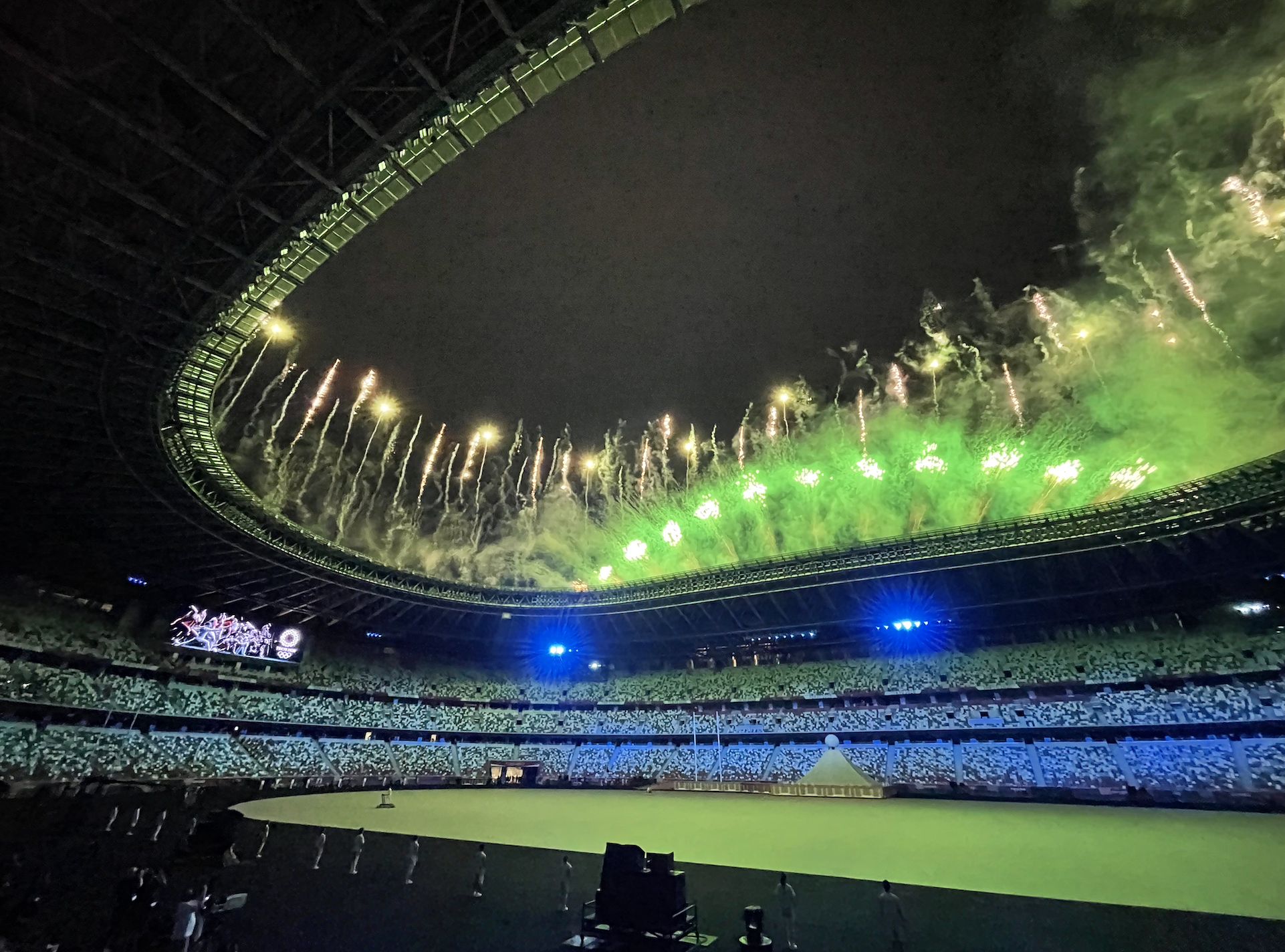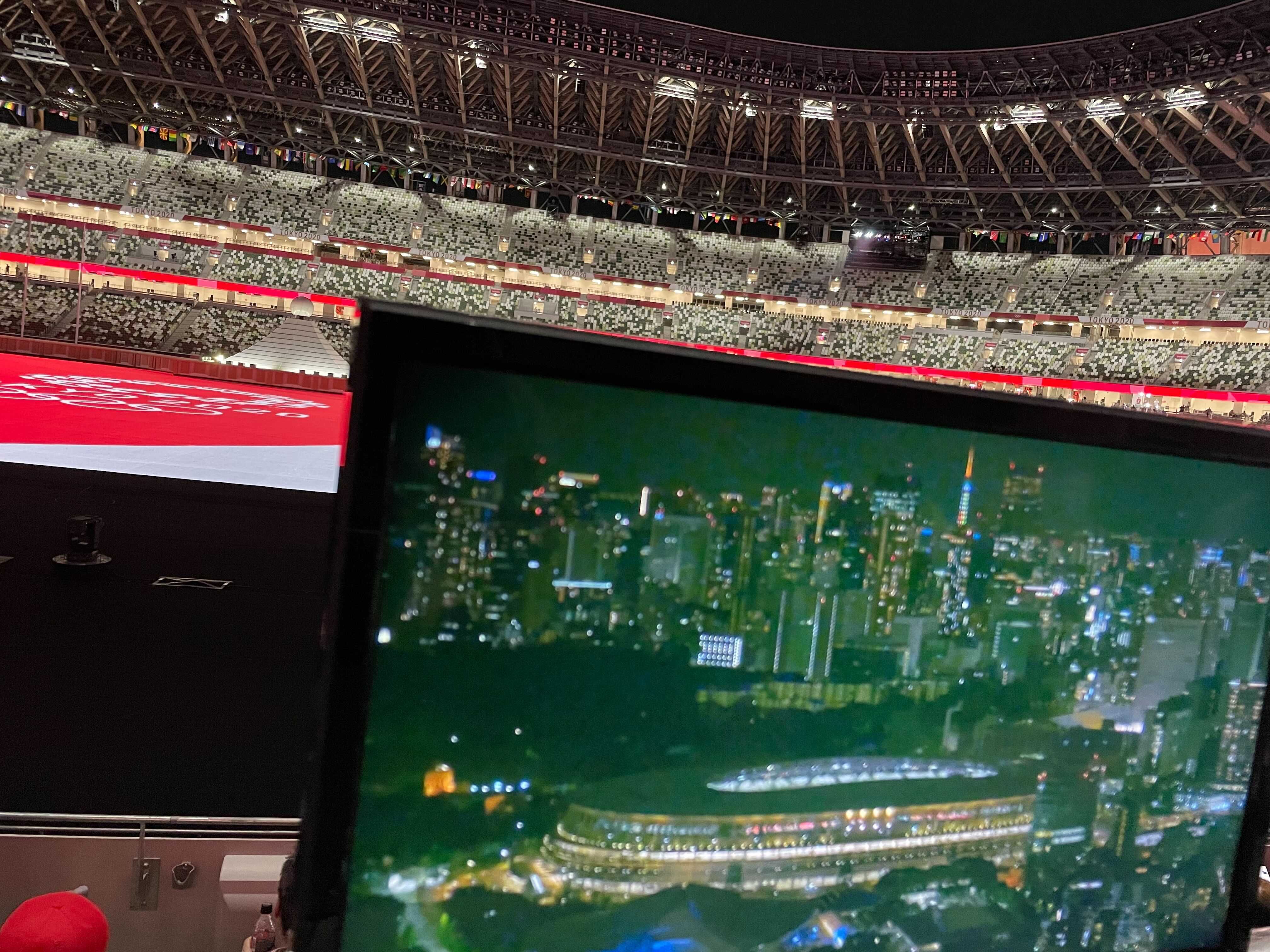 Check out more photos here.
Go deeper:
Editor's note: This story has been updated throughout.
Go deeper