Baby hawks are plunging from nests to escape extreme heat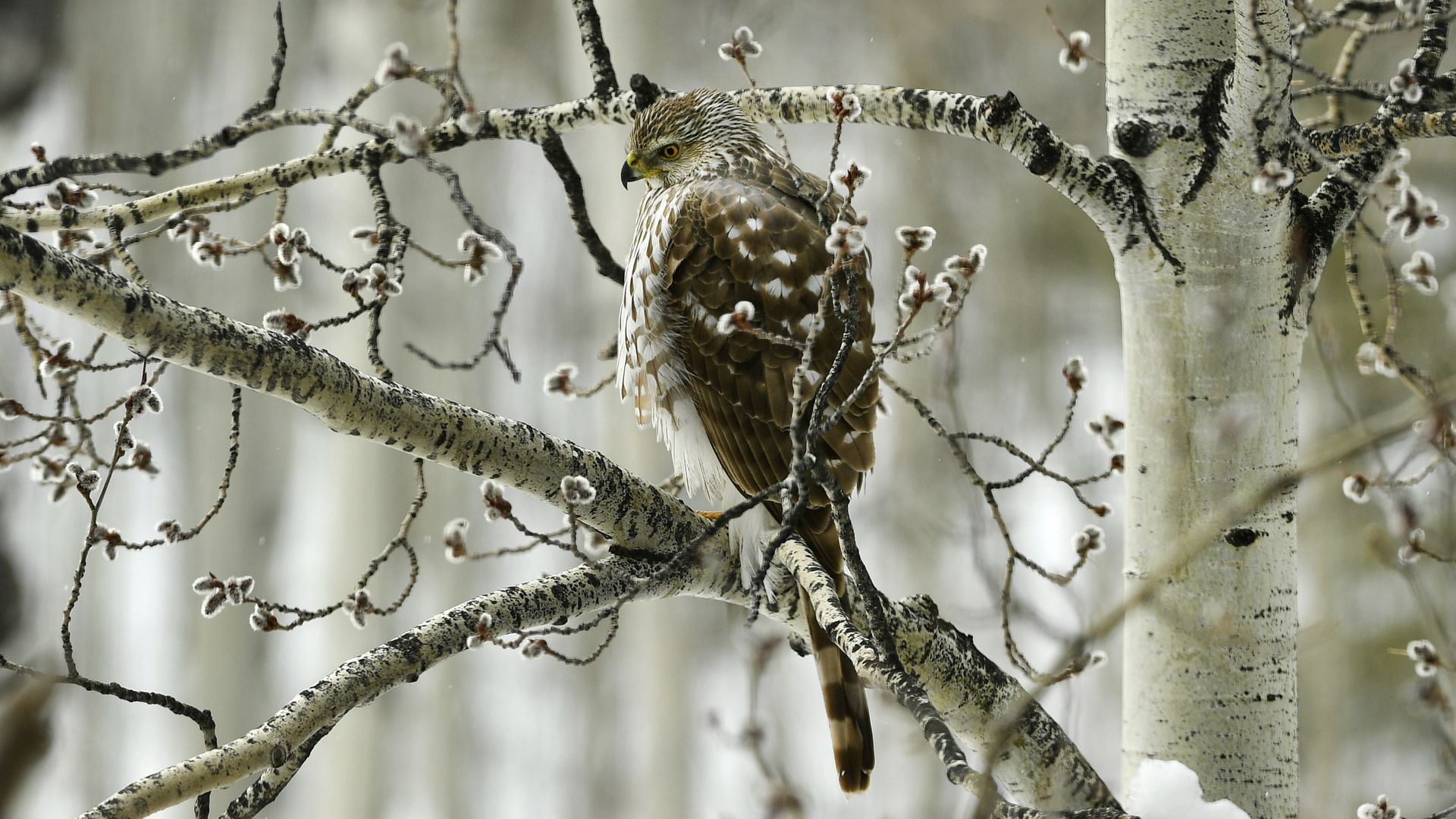 The extreme heat that arrested the Western United States and Canada last month has prompted scores of young baby hawks to launch themselves from their nests, and sparked a mass die-off of marine life, National Geographic reported Thursday.
The big picture: The historic heatwave coincided with the birds' nesting season, and the newly hatched hawks found themselves without any avenue of relief other than to throw themselves from their nests, National Geographic reported.
If the hawks had been able to fly they could have found a shadier spot, and if they had been older, their feathers would have helped regulate their body temperatures, per National Geographic.
About 50 baby Cooper's and Swainson's hawks have been rescued in the forests of Washington and Oregon and taken to rehabilitation centers. Many have made a full recovery.
Why it matters: Baby hawks aren't the only animals affected by the extreme heat this summer, which also killed an estimated 1 billion sea creatures.
National Geographic adds that salmon encountered a "double whammy" during the heatwave due to higher water temperatures and decreased oxygen because warmer water is less oxygen-rich.
State of play: Human-caused climate change is a major factor behind the severity, longevity and frequency of this summer's extreme heat events.
The compounding of these events — "drought, rising temperatures, bigger and more intense wildfires, and increasingly fragmented habitats" — creates multiple stress factors for wildlife, per National Geographic.
Go deeper