EU regulators recommend Moderna COVID-19 vaccine for teens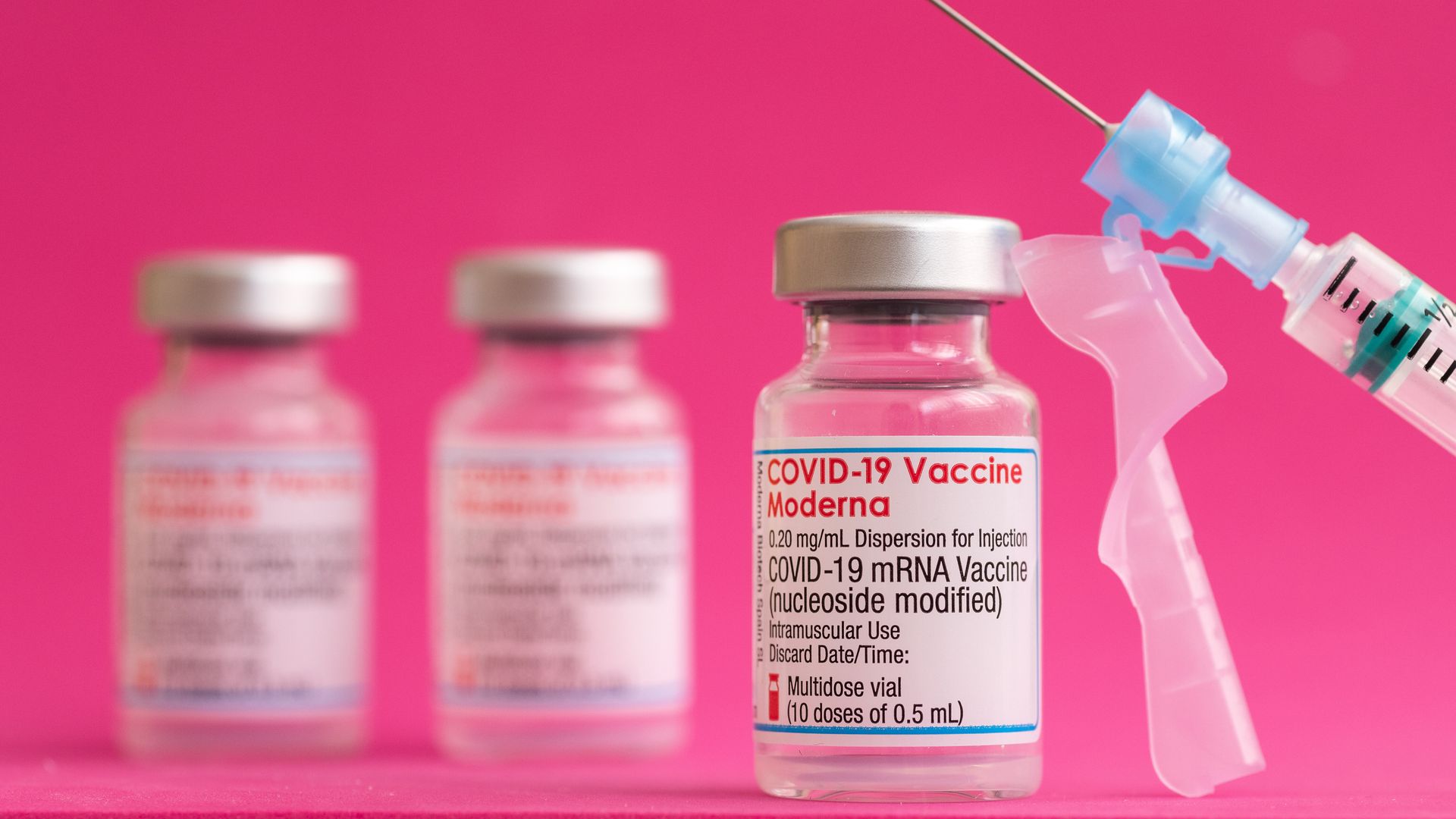 The European Medicines Agency (EMA) on Friday recommended the authorization of Moderna's coronavirus vaccine for children between the ages of 12 and 17.
Why it matters: This is the first time that Moderna's shot has been approved for teens. Until now, the Pfizer-BioNTech vaccine was the only option for children in Europe.
The U.S. Food and Drug Administration has not extended the use of Moderna's vaccine to children under 16. The Pfizer vaccine remains the only available option for that age group in the U.S.
Details: The EMA said that the use of the vaccine in children will be the same as in people over 18, adding that the shot "produced a comparable antibody response in 12- to 17-year-olds to that seen in young adults aged 18 to 25 years."
The agency cited a study that involved 3,732 children. None of the 2,163 children who received the vaccine developed COVID-19, whereas four out of the 1,073 who received a "dummy injection" contracted the disease.
The side effects detected in children were similar to those seen in older people. However, the EMA noted that due to the small number of participants in the study, the trial could not have detected any new or uncommon side effects, such as myocarditis and pericarditis.
What they're saying: "[T]he overall safety profile of Spikevax determined in adults was confirmed in the adolescent study; the CHMP [Committee for Medicinal Products for Human Use] therefore considered that the benefits of Spikevax [the Moderna vaccine] in children aged 12 to 17 outweigh the risks," the EMA said.
Go deeper