Infrastructure private equity fund exec optimistic on legislation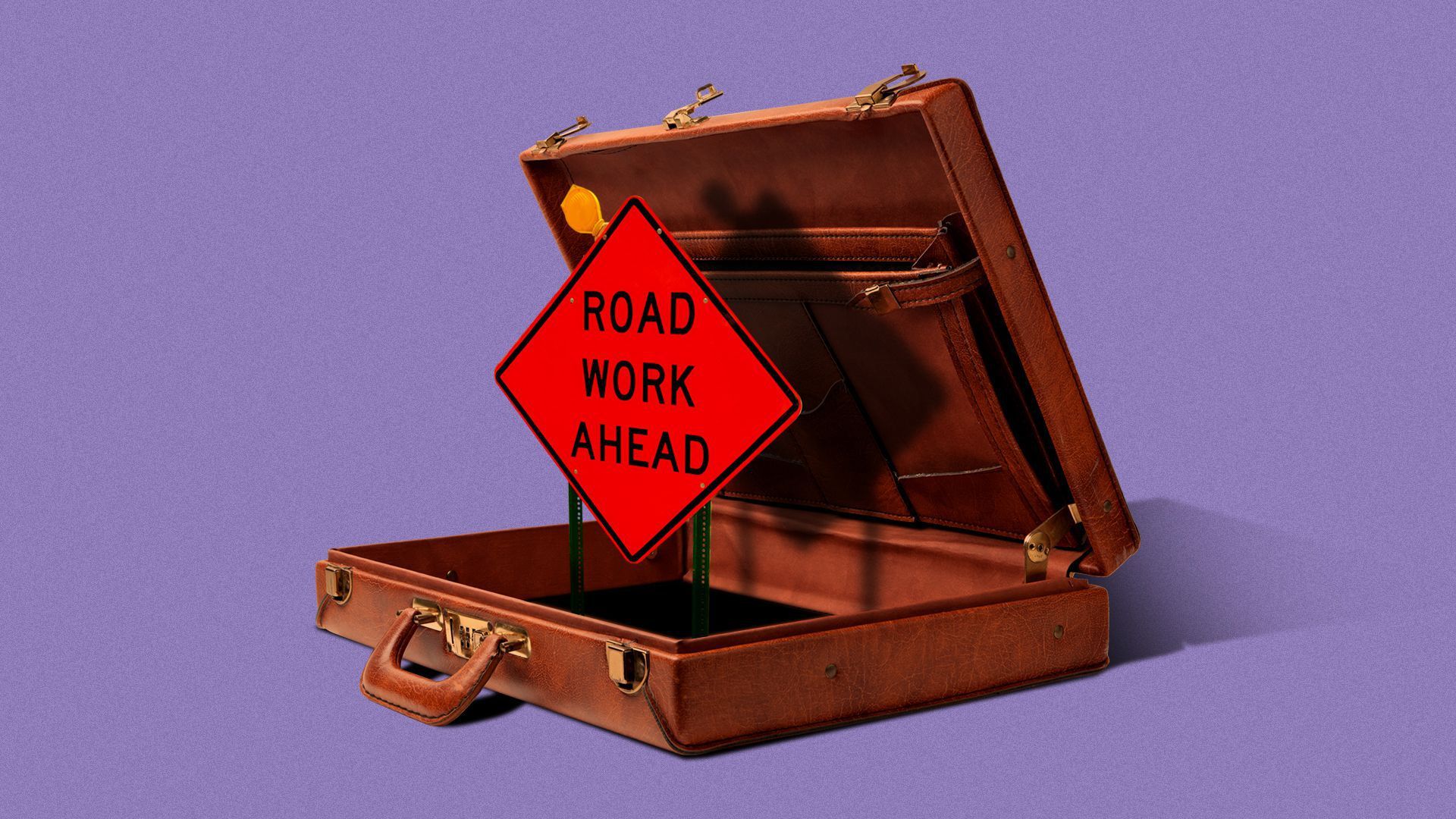 A top executive with the world's largest infrastructure private equity fund is optimistic that "tailwinds" will be created by U.S. infrastructure legislation, but remains frustrated by what he views as a lack of strategic vision.
Why it matters: Public investment will be married with private investment, even if the ultimate bills don't explicitly include public-private partnerships (which is something generally favored more by Republicans than by Democrats).
Who's talking: Alex Darden leads U.S. infrastructure investing for EQT, Stockholm-based private equity giant that is putting the finishing touches on a €15 billion global infrastructure fund (it's already announced a €12 billion first close, and recently agreed to a $5.3 billion take-private buyout of U.S. waste-to-energy company Covanta).
"Most people are trying not to base investment strategies on stroke of pen policies, but we know there will be greater demand for private capital in the infrastructure space and that will spill into non-infrastructure areas as well."
"But what's missing is an overarching, consistent strategy ... For example, look at the electrification of school buses. It should be part of a comprehensive strategy of how we electrify a crucial piece of U.S. infrastructure; not just from the municipality and customer side, but also from the manufacturing side to actually build these kinds of buses."
"Or really getting into U.S. grid interconnectivity, as part of a renewable energy deployment strategy, so we don't again run into the problems we saw in Texas a couple of months ago."
State of play: Darden and other infrastructure investors are currently operating with incomplete information. A decent number of specifics have been publicly disclosed for the the bipartisan infrastructure proposal, but we've few details for the Democrats' reconciliation bill (although Dems have been vocal about wanting to fund clean energy through the entirety of the supply chain).
And then there's the partisan bickering, with Speaker Pelosi yesterday saying the House won't take up the bipartisan infrastructure bill until the Senate first takes up the reconciliation bill.
While full text of the bipartisan bill is expected to be released next week, the reconciliation package will take far longer for the Senate to complete.
The bottom line: Infrastructure investors have been down this road before, only to run into a brick wall. This time they're keeping their feet on the fundraising pedal, expecting real runway, but still don't know exactly what's on the horizon.
Go deeper