The U.S. corporate debt market is at an inflection point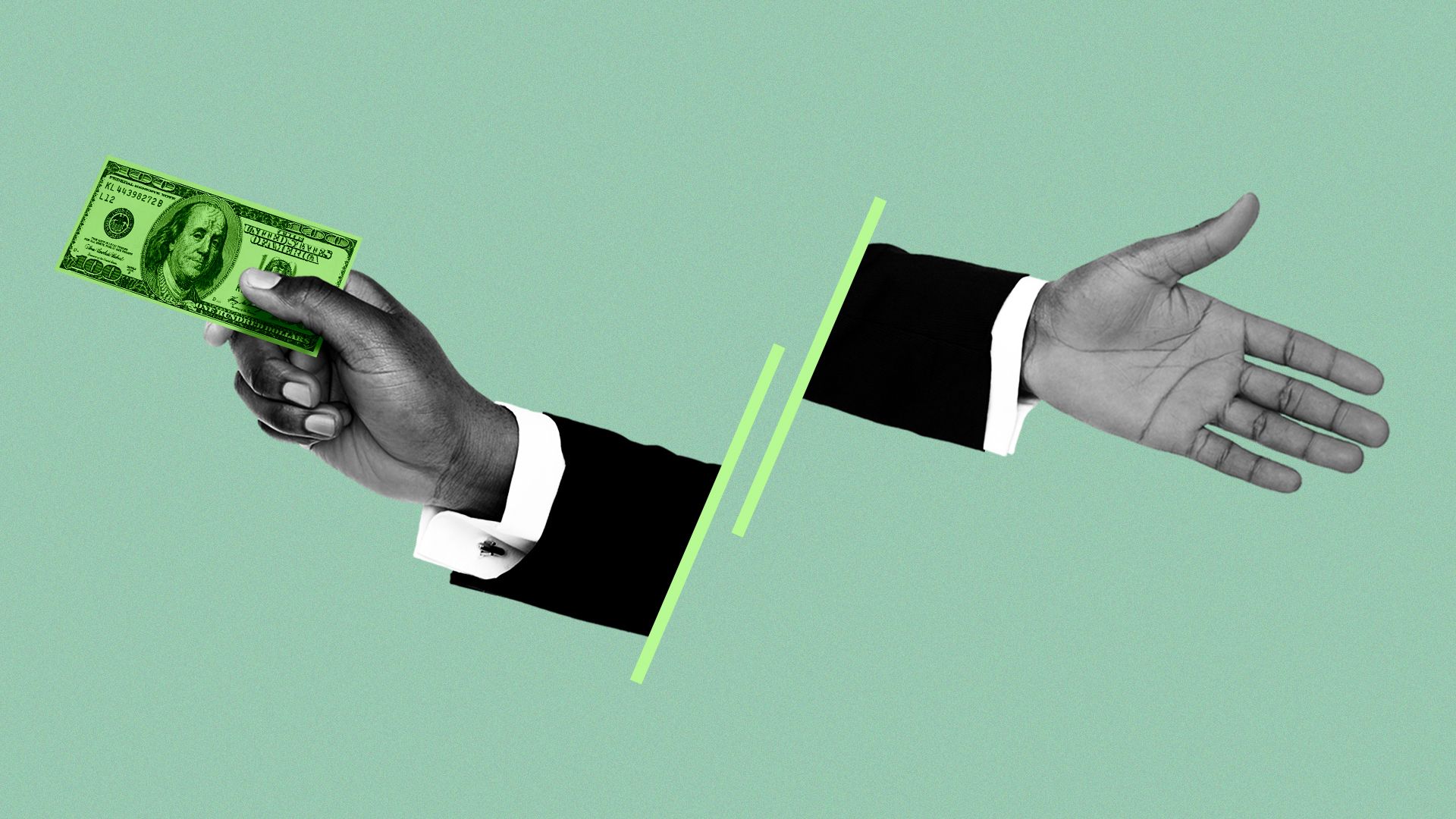 The $10.6 trillion U.S. corporate debt markets are at an inflection point. Last year's turmoil is in the rearview mirror, and companies are ramping up all the shareholder-friendly activities they couldn't do during the pandemic — and looking to fund some of it with debt.
Why it matters: The economy is built on a foundation of credit — and what happens next will determine how soon and how bad the next default cycle will be.
Catch up quick: Government programs helped bring companies back from the brink last year. The Federal Reserve's liquidity injections kept the debt market open for business, and fiscal policy provided money for consumers to keep buying things.
The big picture: On average, U.S. companies' leverage ratios and ability to afford interest payments are even better now than they were before the pandemic, estimates S&P Global Market Intelligence.
Meanwhile, both the high yield and investment grade bond indexes are at or near record low yields — meaning it's never been cheaper for companies to borrow money.
The impact: That's led to record new debt placements.
"Debt has become more affordable. As a consequence, all else equal you are incentivizing companies to carry more debt," Scott Ruesterholz, fixed income portfolio manager at Insight Investment, tells Axios.
The U.S. high yield and leveraged loan markets are "on pace to set new annual records for gross supply," Goldman Sachs analysts wrote last week. And in the investment-grade market, Goldman forecasts that 2021 will rank as the second-busiest year of the post-financial crisis era — behind 2020.
Last year companies let many of those debt proceeds sit on their balance sheets as a safety buffer. But that's beginning to change.
For instance: Oracle opted to sacrifice its credit ratings to pile on $15 billion of debt this past spring to fund share repurchases and buybacks. Moody's now rates Oracle's debt at the lower end of investment-grade status.
And in high yield, Pilot Travel Centers is in the process of a multi-billion debt sale that will provide billions in cash to buy back preferred equity held by its wealthy owners.
Going forward, some investors expect a continued uptick in this style of corporate behavior: taking out debt to fund things like share buybacks and dividends, or highly levered M&A deals.
Threat level: The "bad" scenario is too many companies taking advantage of the cheap capital to finance aggressive financial engineering that puts them too far in debt.
This sets up a big market correction or pulls forward a deeper default cycle, which leads to losses for investors like mutual funds that buy the debt.
Some credit managers think that guardrails remain in place to keep more aggressive debt deals isolated to a small portion of companies — rather than create systemic market-wide concern.
For one, equity valuations are high enough to put a ceiling on M&A activity, and even debt-financed stock buybacks, says Steven Boothe, fixed income portfolio manager at T. Rowe Price.
And management teams remain on defense after the scare of a lifetime last year. "The dark days of March and April last year are still very fresh in the minds of CEOs and boards. I think we need to move further away from that event before most are going to start being really aggressive," says Will Smith, high yield portfolio manager at AllianceBernstein.
A new era of antitrust enforcement, led by Biden appointments known as critics of big tech — and big everything — is also likely to mute ambitions for major transformative M&A, Boothe adds.
The bottom line: Companies have used the wide-open capital markets to push out maturities that were set to come due in the next few years, so imminent default risk is exceedingly low.
"The question is, are we setting something up for three to four years down the road?" Roberta Goss, co-head of the bank loan and CLO platform at Pretium, says.
Go deeper