Chip relief on the horizon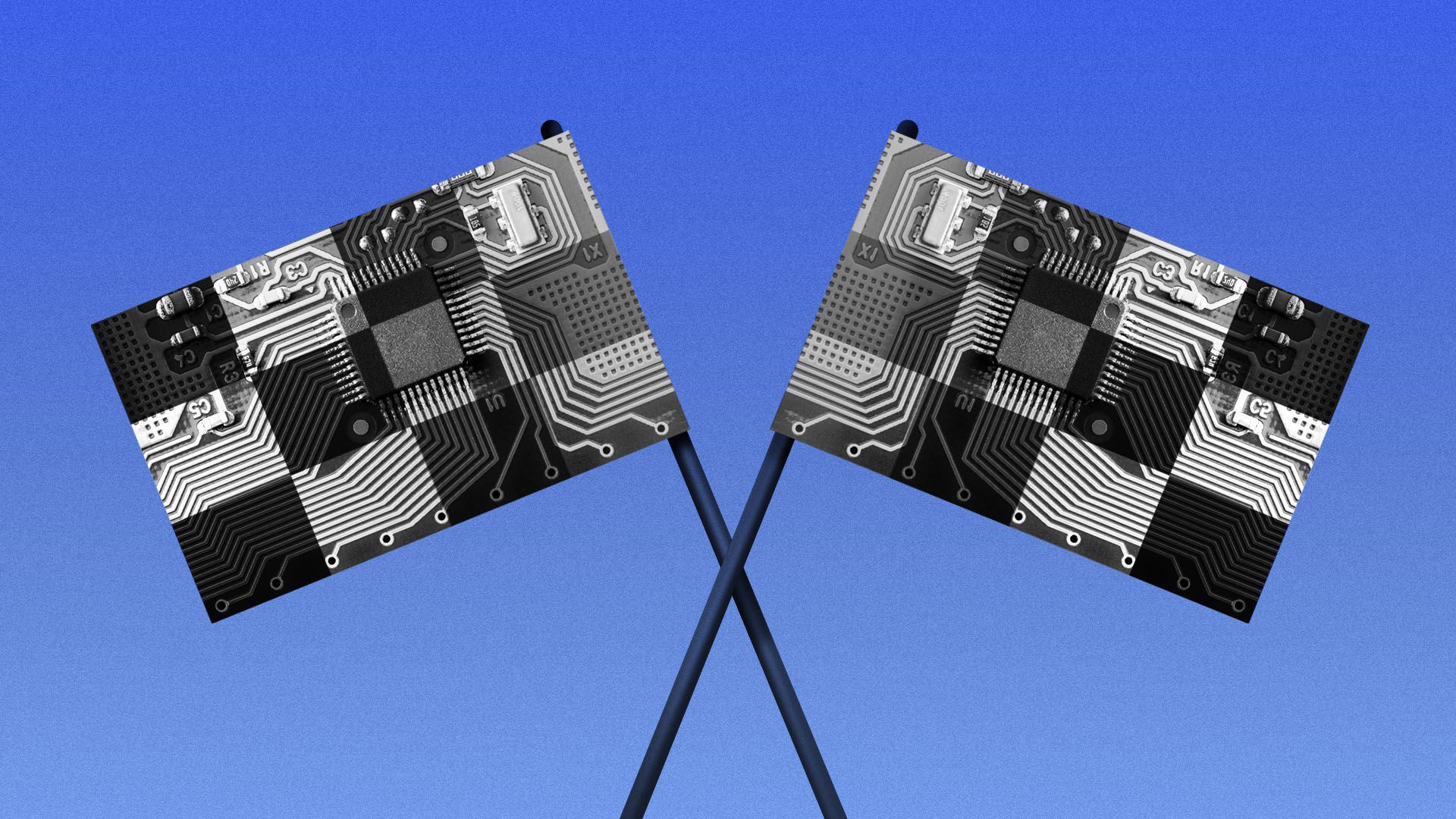 Good news: The worst of the chip supply crunch might be near.
The other side: Here's the bad news... CEOs say chips totally flowing like normal is still a ways out.
Intel just sketched out a timeline: "While I expect the shortages to bottom out in the second half, it will take another one to two years before the industry is able to completely catch up with demand," CEO Pat Gelsinger said during its earnings call.
It echoes the sentiment from "chip kingpin" Taiwan Semiconductor: Pain will begin to ebb this quarter, but "capacity will remain tight throughout this year and extend at least into 2022," CEO C.C. Wei said last week.
Why it matters: The ongoing shortage is wreaking havoc on the world's supply chain for gadgets and cars.
Consumers are already feeling the pinch in the form of higher prices (that's if they can find what they want at all).
Some economists are betting that easing bottlenecks will take the pressure off inflation for things like cars.
The intrigue: As chipmakers crank up production to help ease shortages, a new fear is creeping in: The industry will overshoot and there will be a chip glut in the years to come, Bloomberg reports.
🎧 Axios Re:Cap spoke with Commerce Secretary Gina Raimondo about the chip shortage. Listen.
Go deeper