Biogen's mad there's no hype for its Alzheimer's drug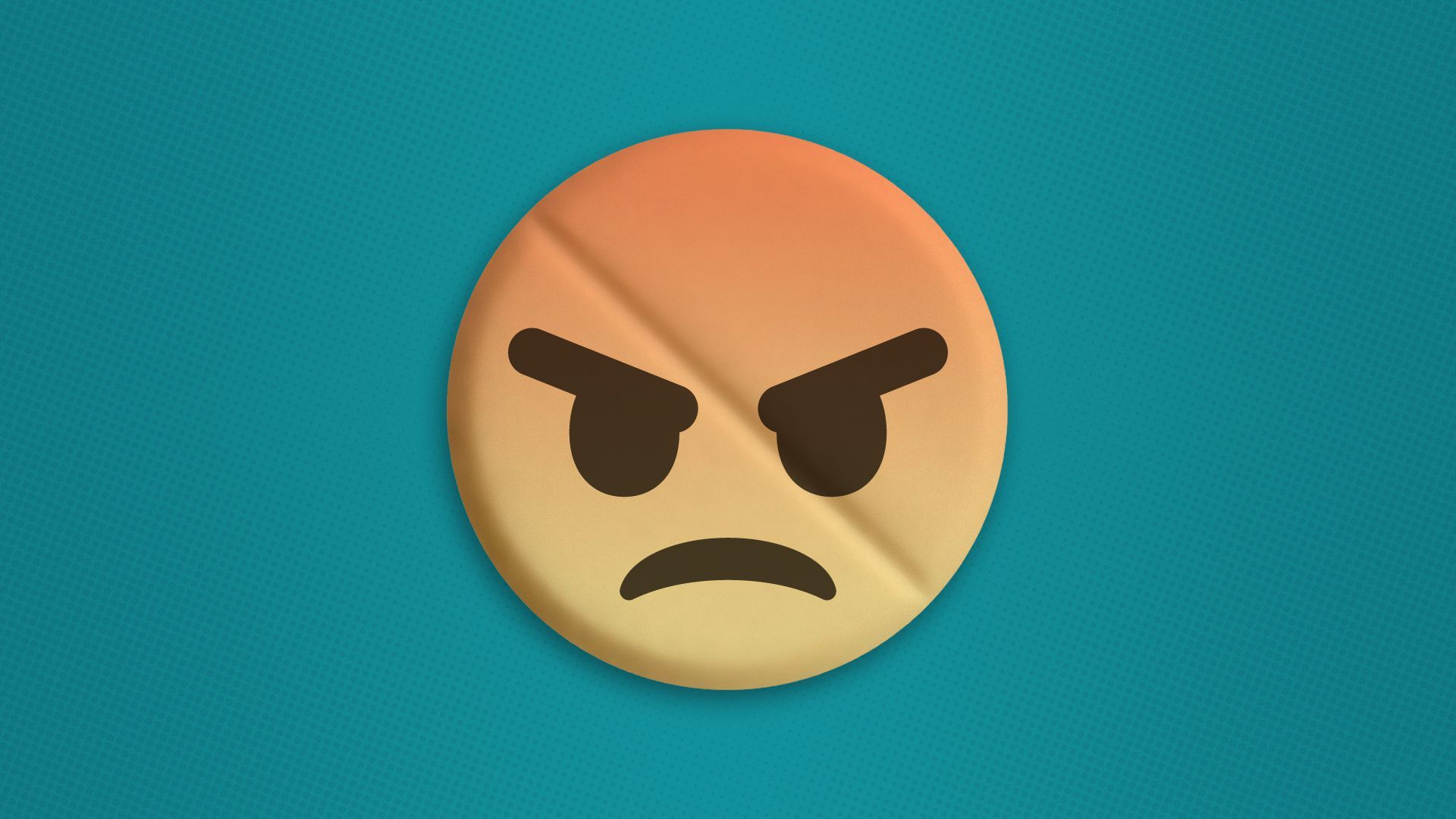 Biogen executives used their earnings day to take aim at critics and the media, saying the federal approval of the company's new Alzheimer's drug, Aduhelm, "has been the subject of extensive misinformation and misunderstanding."
Why it matters: Biogen has billions of dollars on the line with this drug, and uptake has been very slow so far due in part to the blowback. But the company's grievances don't change the fact that Aduhelm failed to slow the progression of Alzheimer's in late-stage clinical trials.
Driving the news: Biogen's head of research and development, Al Sandrock, published a letter that defended the drug's approval.
Sandrock said it was "common, appropriate and beneficial" for the FDA and drug companies to work together. STAT and the New York Times both reported Biogen and FDA officials met off the books to discuss the drug, possibly in violation of federal protocols.
Sandrock also said it was "factually incorrect" to say other Alzheimer's drugs that clear sticky plaques called amyloid from the brain haven't been proven to work. But as Jacob Plieth of Evaluate Vantage recently wrote, several other Alzheimer's drugs indeed eliminated amyloid but flunked their clinical trials.
During Biogen's earnings call, Jay Olson, an analyst at Oppenheimer, said Biogen was under "constant assault from the media and other groups ... what do you suppose it is about Alzheimer's disease that causes the media to react so negatively to a drug that could actually help patients and their families?"
"You're absolutely right in your question and your description of what we are exposed to," Biogen CEO Michel Vounatsos responded.
The other side: Many physicians and researchers aren't buying Biogen's "misinformation" claims, and experts argue Biogen is obfuscating the truth.
David Knopman, a Mayo Clinic neurologist who was a site investigator for Aduhelm's trials and has since resigned from the FDA committee that reviews Alzheimer's drugs, told me he stands by his prior criticisms: "The facts speak for themselves."
Regarding Aduhelm's two contradictory trials, Knopman told the Brainerd Dispatch in June: "If you approach it as a lay person, you tried something once and it worked, but you tried the same thing again and it didn't work ... would you conclude you'd want to sail across the ocean in that ship? You'd want to test it a little more, wouldn't you?"
By the numbers: Aduhelm sales hit $1.6 million in the first few weeks post-approval, and almost all of that came from medical centers purchasing the drug and keeping it in inventory.
Executives said there are "strong indications of very high initial patient interest" and more physician referrals for the drug.
They also expect local Medicare contractors and Medicare Advantage plans to cover Aduhelm while the federal government decides if covering the drug is "reasonable and necessary."
Yes, but: Some hospitals and insurers have already said they won't administer or cover Aduhelm due to a lack of evidence it works.
The bottom line: Biogen has a huge financial incentive to make this drug look better than what the clinical trials showed.
And the company's strategy "is evidently to gaslight the entire industry," Raymond James analyst Steven Seedhouse wrote Thursday.
Go deeper