U.S. delegation returns from Haitian president's funeral amid continued unrest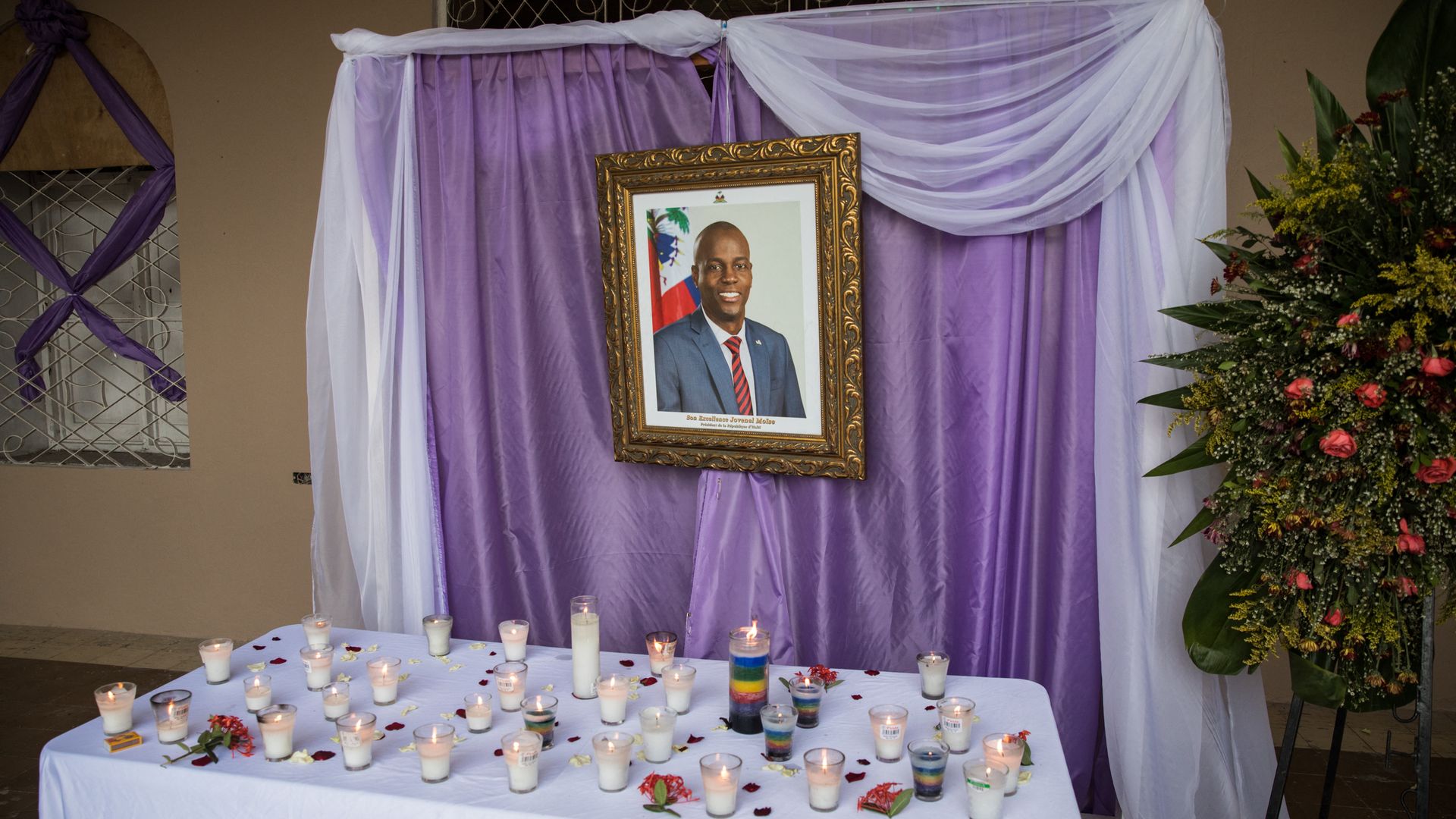 The U.S. delegation that traveled to Haiti on Friday to attend the funeral for assassinated Haitian President Jovenel Moïse arrived safely back in the United States after departing early amid reports of nearby gunfire and tear gas.
Why it matters: Widespread political unrest has engulfed the country in the two weeks since Moïse's assassination. Meanwhile, the investigation into what happened remains ongoing.
The U.S. delegation, led by U.S. Ambassador to the United Nations Linda Thomas-Greenfield, left before Martine Moïse, who was seriously injured in the attack, spoke during the funeral proceedings, AP reports.
What he's saying: "The United States remains deeply concerned about the situation on the ground in Haiti," National Security Adviser Jake Sullivan said in a statement. "We strongly urge all parties to express themselves peacefully, and call on Haiti's leaders to be clear that their supporters must refrain from violence."
"In this critical moment, Haiti's leaders must work together and engage in a broad and inclusive dialogue that is reflective of the will of the Haitian people."
The U.S. delegation "shared this message directly" with senior Haitian officials and civil society leaders.
The United States will continue to provide requested assistance "amid ongoing security challenges," Sullivan noted.
The Departments of Justice and Homeland Security are also providing investigative assistance to Haitian authorities as they search for the gunmen.
Go deeper: U.S. appoints special envoy to Haiti amid political turmoil
Go deeper