The Activision Blizzard fallout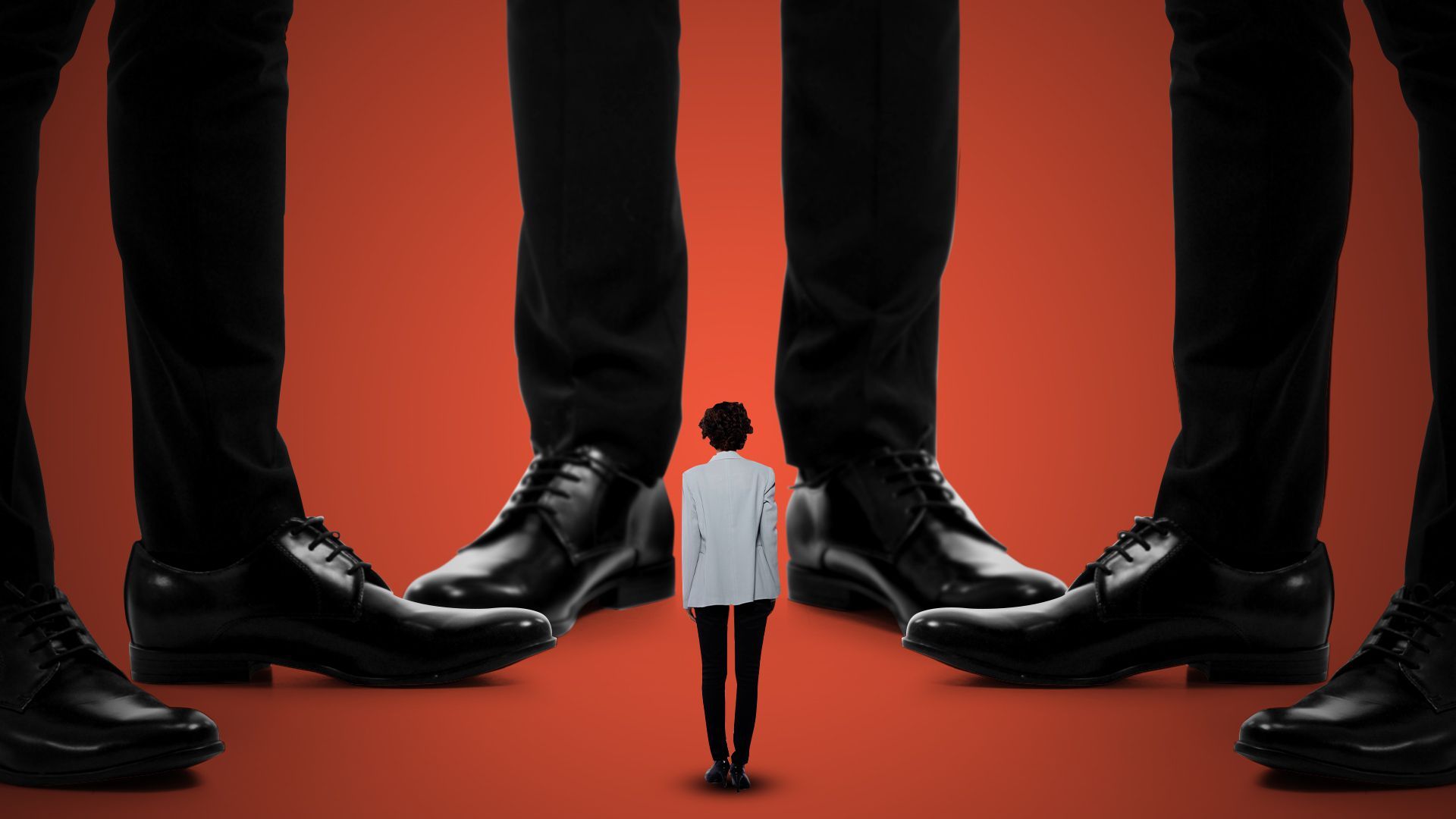 Reaction to California's explosive lawsuit against Activision Blizzard has been spreading online, as players and industry professionals express their disgust about its allegations.
Why it matters: This is no flash in the pan and is triggering new discussions about the problems with sexism in the industry overall.
The latest: Since the lawsuit was publicized on Wednesday, numerous people who work or worked at Activision and Blizzard (they're two companies under the AB holding company umbrella) have been sharing stories of harassment they experienced.
Internally, some employees are "furious" about the company's response, a source told Axios, likening it to "being gaslit by leadership."
In an email to employees yesterday, Activision president Rob Kostich described the allegations as "disturbing" and echoed a note from Blizzard President J. Allen Brack encouraging employees to report any misconduct.
But in a companywide message today obtained by Axios, chief compliance officer (and former GWB Homeland Security official) Frances Townsend slammed the lawsuit as false: "We cannot let egregious actions of others, and a truly meritless lawsuit, damage our culture of respect and equal opportunity for all employees," she wrote.
Widespread reactions:
Bungie, the large independent studio that worked with Activision until 2019, issued a statement that did not reference the suit but noted its "responsibility to acknowledge, reflect, and do what we can to push back on a persistent culture of harassment, abuse, and inequality that exists in our industry."
Moderators of the 2-million-member subreddit for Blizzard's biggest game, "World of Warcraft," called on Activision Blizzard to address the issues raised in the suit "appropriately and exhaustively."
Some midsize gaming outlets, including TheGamer, GameXplain and Prima Games, have all said they are suspending coverage of Activision Blizzard games.
Looking more expansively at Blizzard's company culture, some people online unearthed a 2010 clip in which the top designers of "World of Warcraft," with Brack among them, laughed off a question from a woman asking for the game's female characters to not all look like they stepped out of a Victoria's Secret catalogue.
If you're a current or former Activision Blizzard employee who would like to talk about your experiences confidentially, please get in touch.
Go deeper