Fusing synthetic biology and AI for faster drug discovery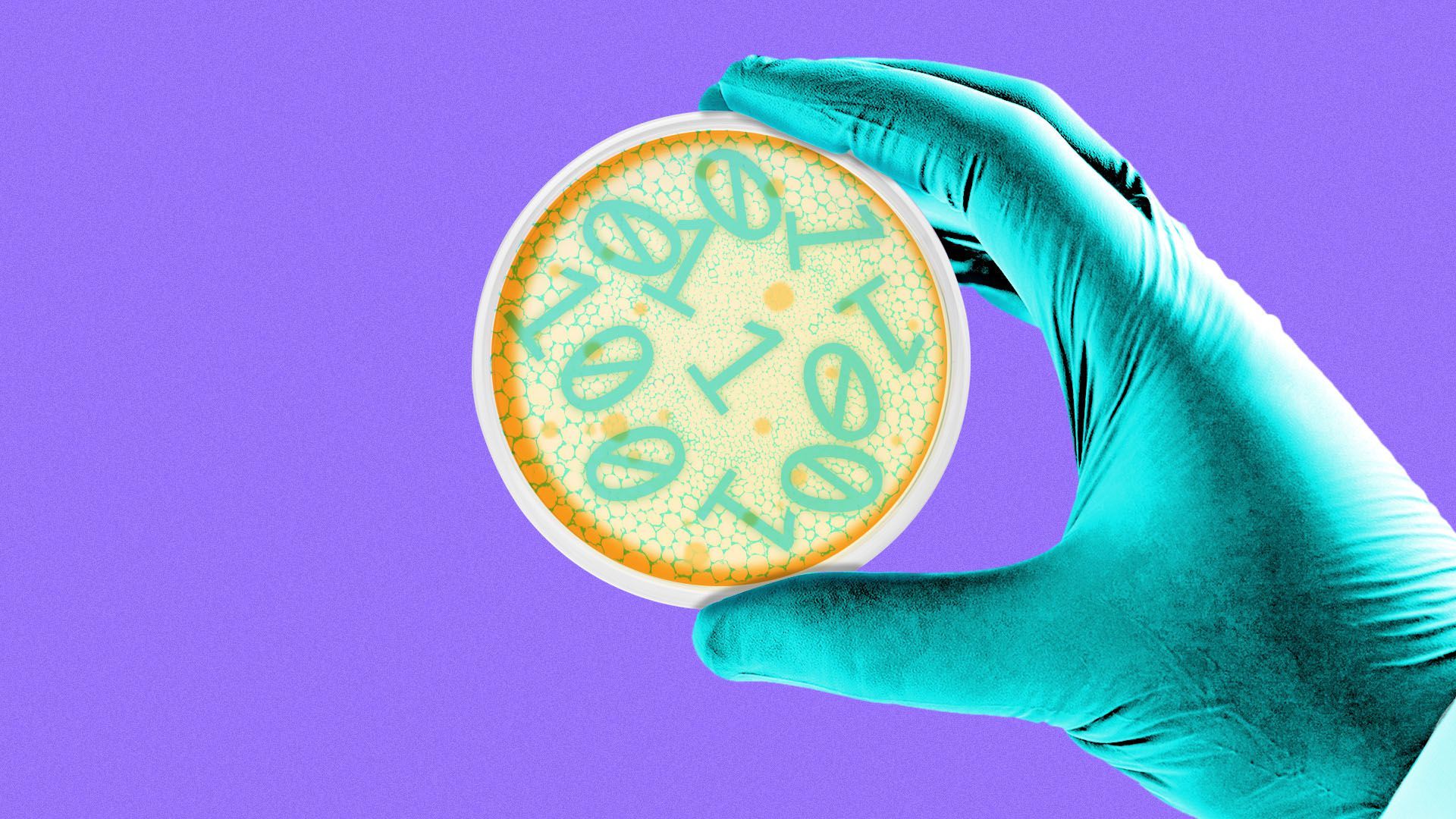 Absci — a company that uses synthetic biology and machine learning to help pharmaceutical companies rapidly identify new drugs — went public Thursday.
Why it matters: Discovering a new drug usually takes years of trial and error and huge amounts of investment. Also, more often than not, a candidate will never make it to market.
Approaches that mine the intersection of AI and biology should help accelerate that timeline.
Situational awareness: After opening yesterday morning at $16 per share, Absci's stock was up more than 30% by the end of trading.
How it works: Absci's chief innovation is its ability to use the tools of synthetic biology to generate the proteins needed for drug manufacture in specialized E. coli bacteria, rather than the mammalian cells lines that have traditionally been used by the pharma industry.
Absci, based in Vancouver, Washington, also uses deep learning tools to rapidly sift through potential protein sequences in computer models, rather than the lab, and identify the ones that could have the most clinical benefit and be the most efficient to manufacture for trials.
What they're saying: "The drug discovery and manufacturing process is completely disjointed, which is why it requires years to go from idea to drug in the clinic," says Sean McClain, Absci's CEO.
"We're collapsing that into a single stage in an integrated drug creation platform, taking it from years down to weeks or months."
Context: The intersection of AI and biology is one of the most exciting areas in science today, with major implications for medicine.
Also Thursday, the Google-owned AI company DeepMind released a database that used AI to predict the 3D-shape of more than 350,000 proteins, which should help accelerate disease detective work and drug discovery.
The bottom line: As Absci matures, says McClain, it aims to become the "Google index search of drug discovery and manufacture," bringing the speed of computer programming to the time-consuming art of biology.
Go deeper