White House boosts funding for COVID testing in vulnerable communities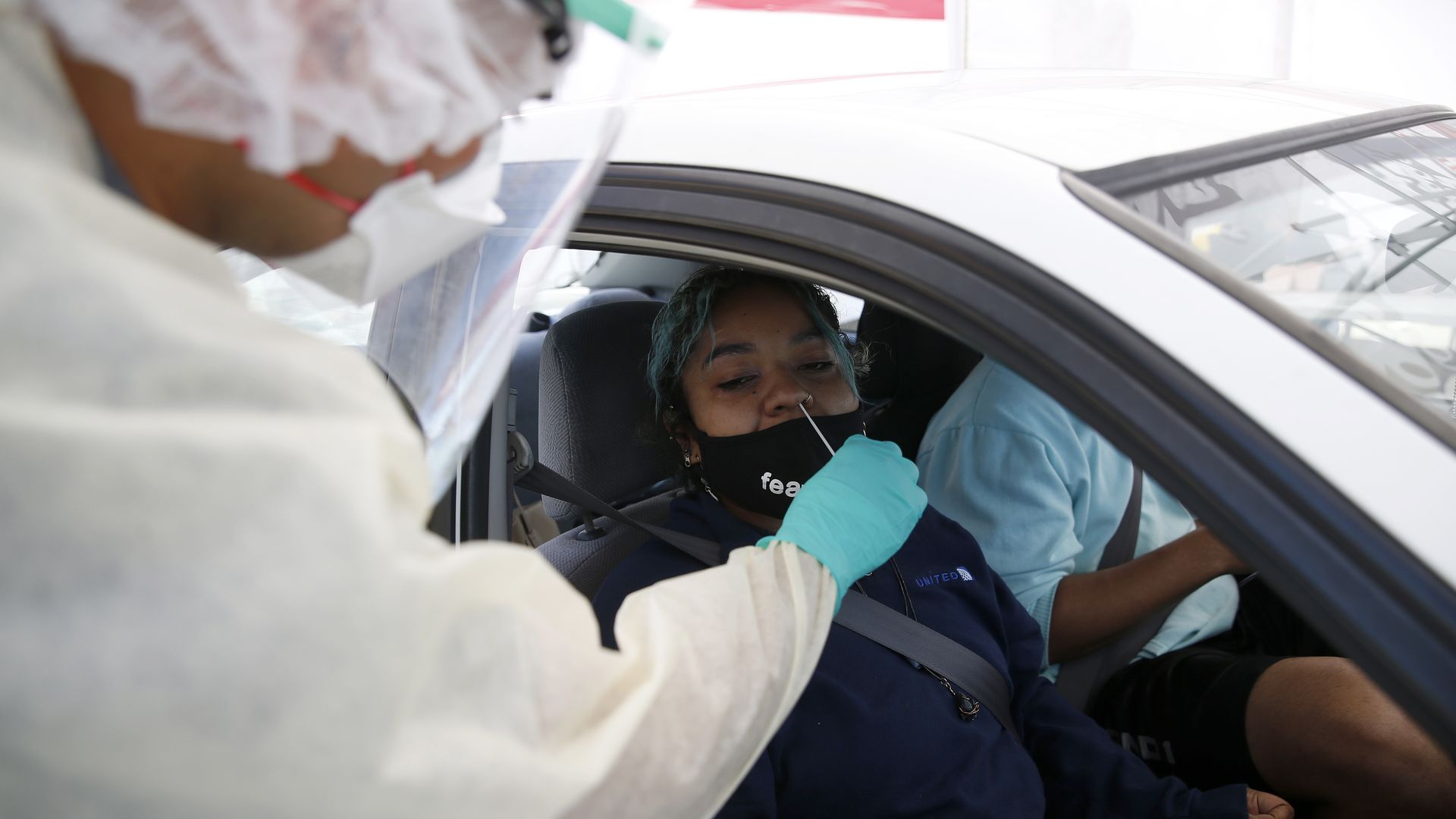 The White House announced Thursday that it will invest $1.6 billion to support COVID-19 testing and mitigation efforts in vulnerable communities.
Why it matters: COVID-19 cases are up 55% across the U.S., with some "breakthrough" infections occurring among vaccinated people. However, the rising tide of cases, driven largely by the Delta variant, and hospitalizations are mainly a threat to those who aren't vaccinated.
Details: The money, part of the American Rescue Plan, will be directed toward COVID testing in high-risk settings like prisons and homeless and domestic violence shelters, a Health and Human Services official told Axios.
Testing rates in the U.S. have been decreasing, according to the Centers for Disease Control and Prevention, even as overall hospitalizations increase.
The big picture: Vaccination rates have stalled and experts fear public resistance to a return to mask mandates.
Last week, the Biden administration announced nearly $400 million in funding for small rural hospitals for testing and isolating infection rates.
Go deeper