Web/fundraising email loop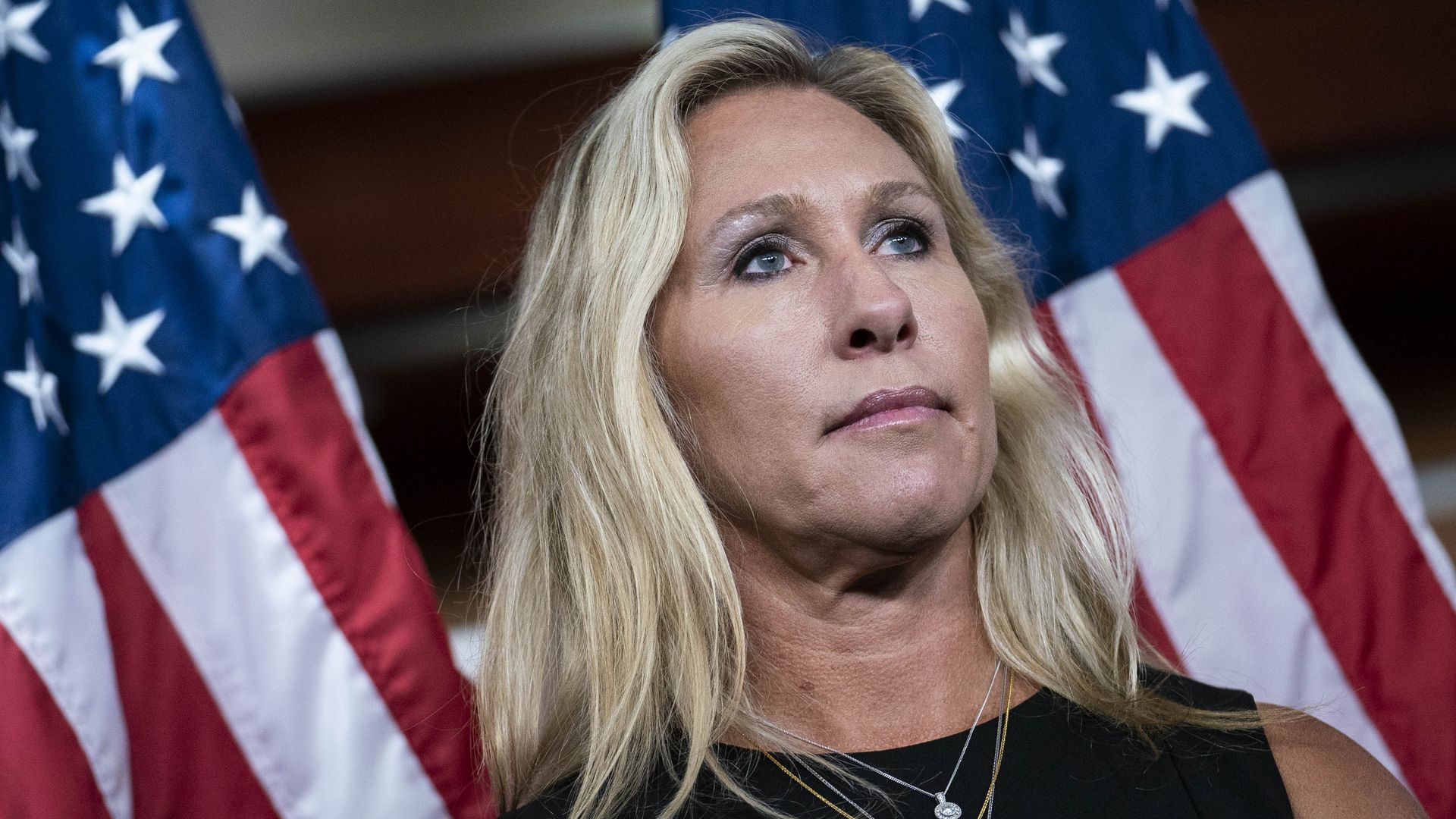 Ideologically driven news outlets are providing a steady stream of funding for like-minded political candidates by harvesting readers' emails and charging campaigns to fundraise from them, an Axios examination shows.
Why it matters: The mutually beneficial arrangement reinforces the partisan divide. The news sites bombard readers with content attacking political adversaries, and the candidates then step in with a solution: give me money and I'll stop them.
The big picture: The financial incentives for both the news sites and their email advertisers are obvious. But the arrangement also encourages each party to rile up readers with more divisive content.
That keeps eyeballs on the news sites and builds a politically enthusiastic readership more valuable to potential political advertisers.
For the advertisers, indulging the same outrage that drove them to subscribe to a partisan news site's email list is a great way to boost grassroots donations.
How it works: In May, the right-wing website Big League Politics ran a story headlined "BASED: Marjorie Taylor Greene Tells 'Crazy Eyes' AOC to 'Get Rid of Her Diaper' and 'Talk with American Citizens.'"
The post, parroting criticism from Rep. Greene (R-Ga.) against Rep. Alexandria Ocasio-Cortez (D-N.Y.) over the latter's refusal to agree to a debate, soon went out on Big League Politics' email list.
Less than an hour later, the same email subscribers got another message, this one from Greene's campaign. "AOC Chickened Out!" the subject line declared. It hit Ocasio-Cortez for declining the debate, then asked for campaign donations.
Greene's campaign had rented access to the Big League Politics email list. Both hit the same message, earning both revenue for the website and donations for Greene.
Email list rentals are providing substantial revenue to ideologically driven news outlets, and campaigns are increasingly leaning on those websites to market lists of readers who are predisposed to supporting those same candidates.
Large and more established websites such as The Daily Wire and Breitbart on the right and Daily Kos and The Nation on the left have made their email lists available to political campaigns and party organs.
There are also dozens of more obscure news sites that do little beyond aggregating content and farming their supporters off to an email list that can then be marketed to political clients.
Between the lines: The list rental payments are frequently routed through large digital and fundraising vendors, making it difficult to trace precisely how much money is changing hands.
There aren't many FEC-reported payments to the company American Media Source, for instance, but politicians as prominent as Donald Trump rented email lists derived from its news and opinion properties. The company even publicly lists the rates it charges for each.
Some are easier to trace. During the 2020 campaign alone, President Biden's campaign reported "list acquisition" payments to Daily Kos, The Young Turks and progressive news site Democrats.com.
American Wire, a website owned by the GOP digital firm Olympic Media, routinely writes up glowing stories about elected officials who've rented its email list, such as Reps. Jim Jordan (R-Ohio) and Matt Gaetz (R-Fla.), both of whom are Olympic clients.
Go deeper