Virtual doctor visits shrivel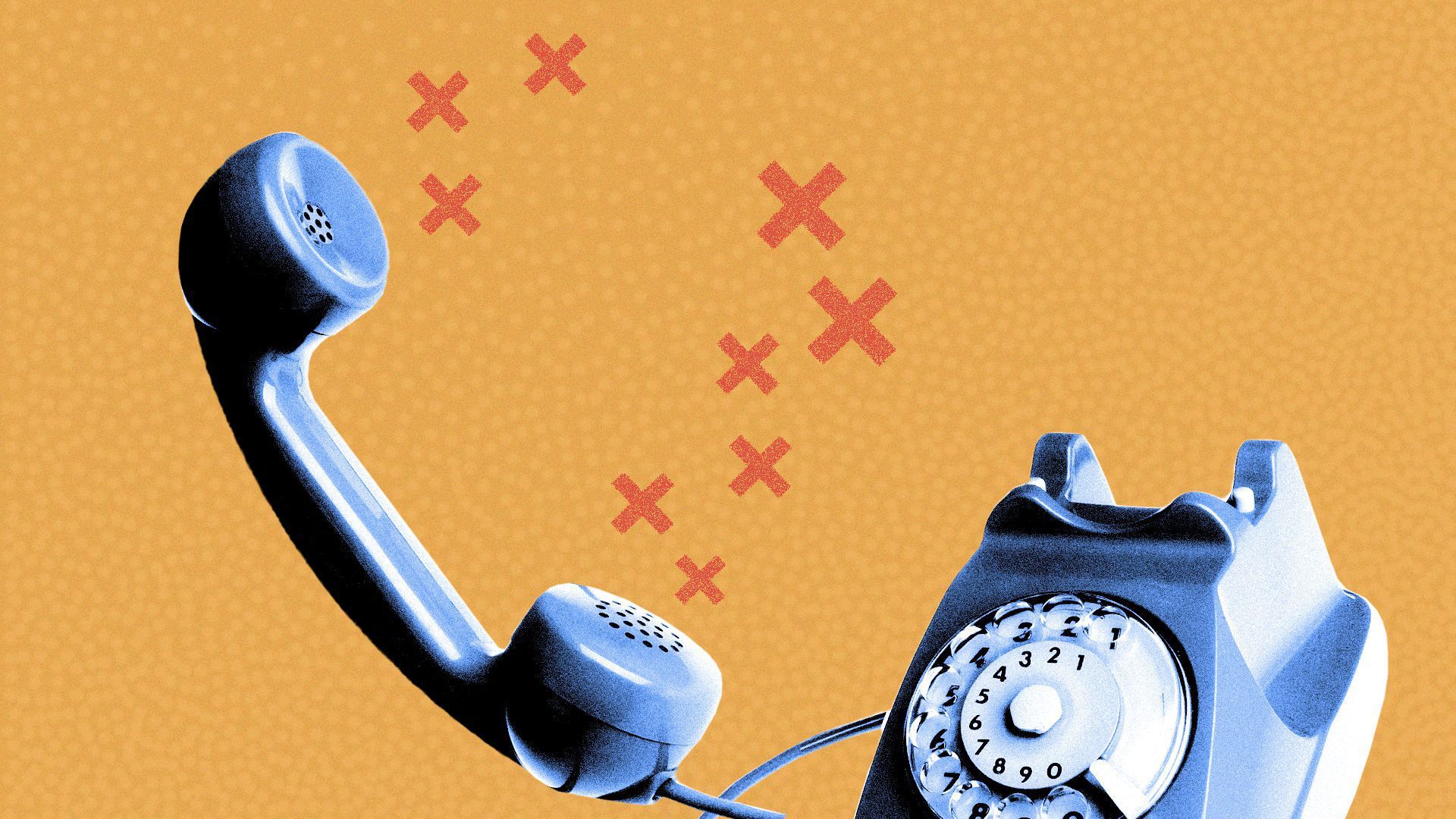 One pandemic-era phenomenon that may have peaked: virtual doctor visits.
What's new: Nearly one-quarter of American adults had a virtual doctor appointment within the past month, according to the latest Census Bureau survey.
The share has steadily eased — slightly, by a total of 1 percentage point — since the Census Bureau began asking the question in April.
Telemedicine was already shriveling up at this time last year, when it accounted for 21% of doctor visits, per electronic record health company Epic.
Compare that to 69% in April 2020, near the onset of the pandemic.
The big picture: Patients are returning for the care pushed off when the pandemic hit, quarterly earnings reports out this week from hospital operators show.
Almost none of that care could have been done virtually, but it's one sign America's hesitancy about in-person care is ebbing.
What to watch: Medicare is proposing coverage of certain telehealth services be extended through 2023.
It's part of a test run to evaluate what "should be permanently" added to the coverage list — one factor that could encourage its use.
The intrigue: Insurers want telehealth to stick around. It's cheaper for them than paying out claims for pricier, in-person visits, as Axios' Bob Herman notes.
What's next: Fresh updates on virtual care use as the economy opens back up are coming.
Publicly traded telehealth companies — like Teladoc, Amwell and LifeMD — start to roll out quarterly results as early as next week.
The bottom line: Way more people are taking advantage of telehealth now compared to pre-pandemic times.
It provided more options and flexibility for care, but that care has its limits.
Axios' Bob Herman contributed reporting.
Go deeper