Free of COVID restrictions, England now faces contact tracing "pingdemic"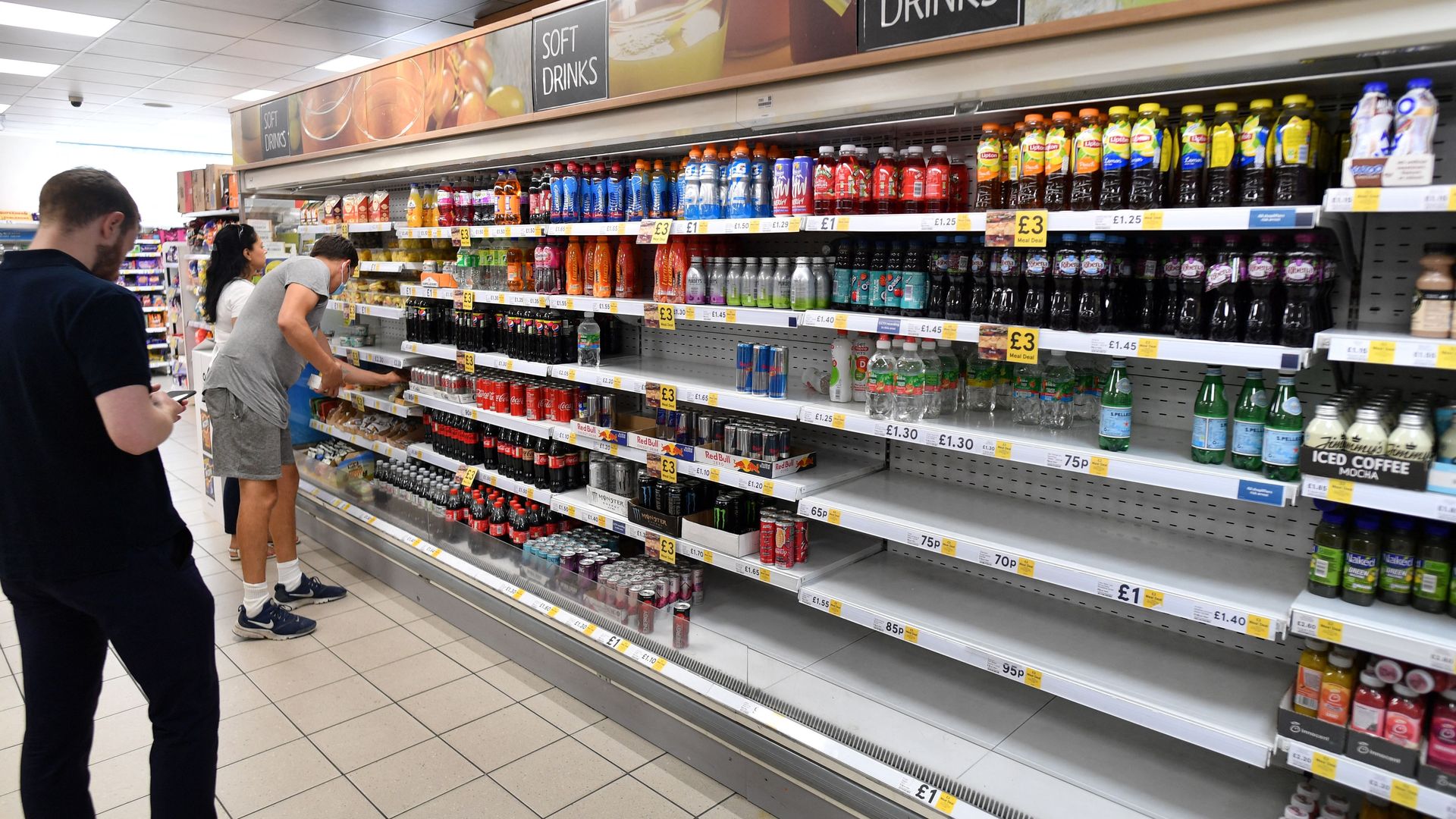 Supermarkets and wholesalers in the U.K. are beginning to face shortages after the government's official health app told hundreds of thousands of workers to self-isolate after contact with someone with COVID-19, Reuters reports.
Why it matters: The "pingdemic" disruptions pose a new challenge to the highly vaccinated U.K., which is reporting more than 50,000 new COVID-19 cases per day as the Delta variant tears through the country.
U.K. Prime Minister Boris Johnson lifted virtually all pandemic restrictions in England on July 19, which threatens to exacerbate the problem further.
88% of adults have received at least one vaccine dose and 69% have received two doses, per Reuters. 60% of all COVID-19 hospitalizations are among unvaccinated people, according to health officials.
Driving the news: The National Health Service's contact tracing app that notifies people to isolate for 10 days after COVID-19 exposure has tarnished Johnson's plan to fully reopen England's economy.
"We're very concerned about the situation," Business Secretary Kwasi Kwarteng said, per Reuters. "We're monitoring the situation."
The supermarket group Iceland said it closed a number of stores due to staff shortages.
"We have a structural issue with [a shortage of] HGV drivers for a variety of different reasons, but of course the 'pingdemic' has made it even worse," Iceland's managing director Richard Walker told ITV. "We are starting to see some availability issues."
Sainsbury's, the U.K.'s second-largest supermarket group, said customers should be able to find the products they want, but perhaps not every brand.
Between the lines: To avoid the disruption, many individuals have deleted the contact tracing app from their phones, per Reuters.
Go deeper