Smart calendar startup ScheduleIQ launches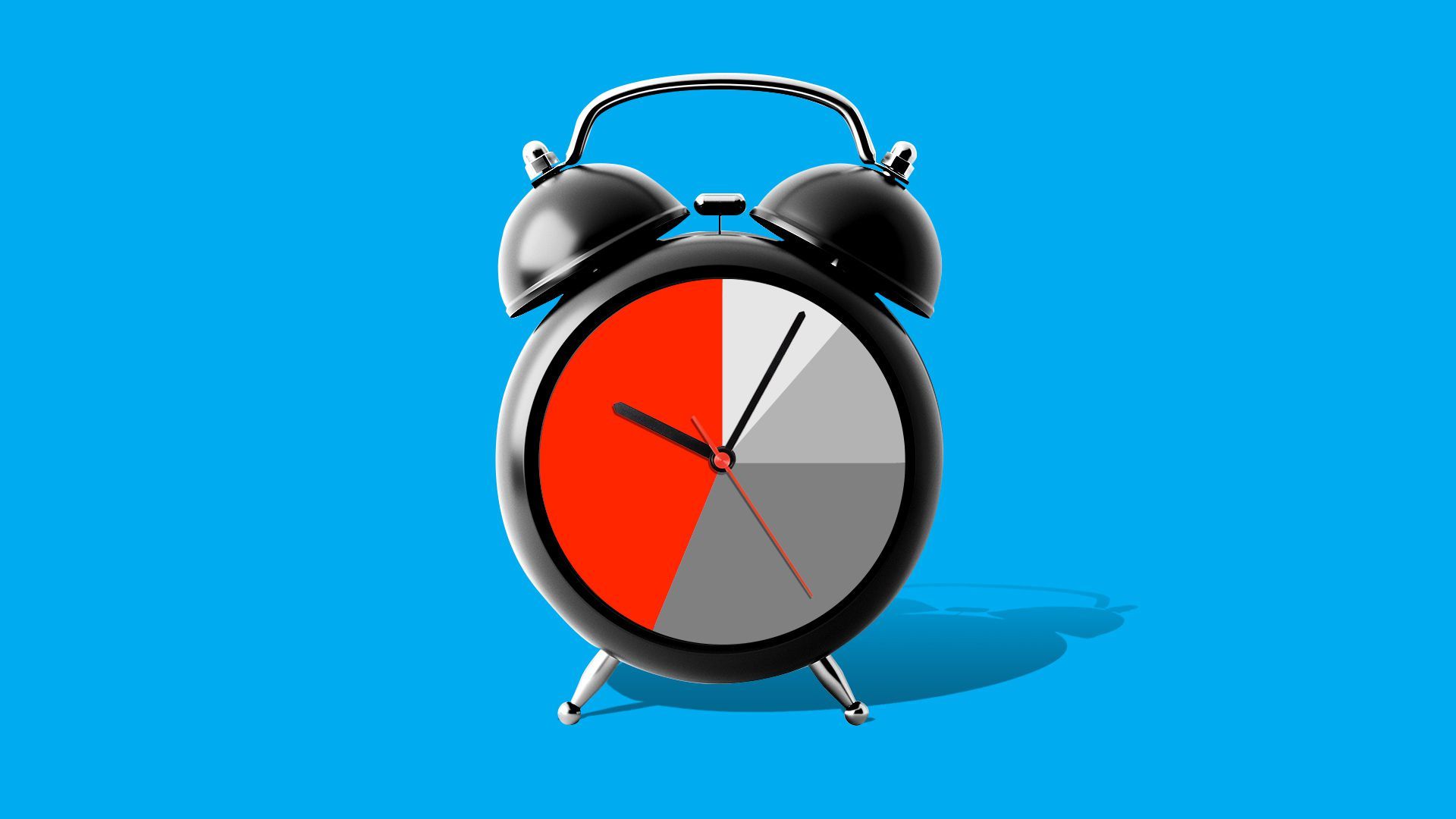 A startup is launching a new smart scheduling platform designed for the stresses — and the busyness — of the remote work era.
Why it matters: With many workers still at home rather than concentrated in an office, even a quick conversation still often requires a dedicated time slot. Smarter calendar tools can help lighten some of the burden of managing our time.
What's happening: The startup Team Huddle is allowing public users to sign up for its new ScheduleIQ smart calendar tool starting today.
ScheduleIQ aims to go beyond current calendar tools that allow users to partially automate meeting scheduling by manually blocking off parts of their calendar.
Instead, says Team Huddle founder Rob Smith, ScheduleIQ uses AI capabilities to learn from users how they best want to manage their time for their personal work habits and occupation type, and it then takes over scheduling automatically.
How it works: Users can tell ScheduleIQ about their occupation, their preferred working style (for example, lots of group meetings or lots of heads-down individual work), whether they feel overscheduled now, and whether they'd prefer to spread out meetings or do them in blocks.
The tool will also assess your current schedule and give it a 0 to 100 score meant to measure overall healthiness — the higher the better. (I tried out ScheduleIQ early and received a 12 — which, honestly, seems about right for how I'm doing right now.)
Planned features for the future include intelligent tips to help you manage meeting agendas and notes, acting as an "AI consultant to build the best meetings for you," says Smith.
The bottom line: "Meetings suck, and they suck everywhere right now," says Smith — which is why the time may be right for an actually smart calendar.
Go deeper