The challenges awaiting Peru's new president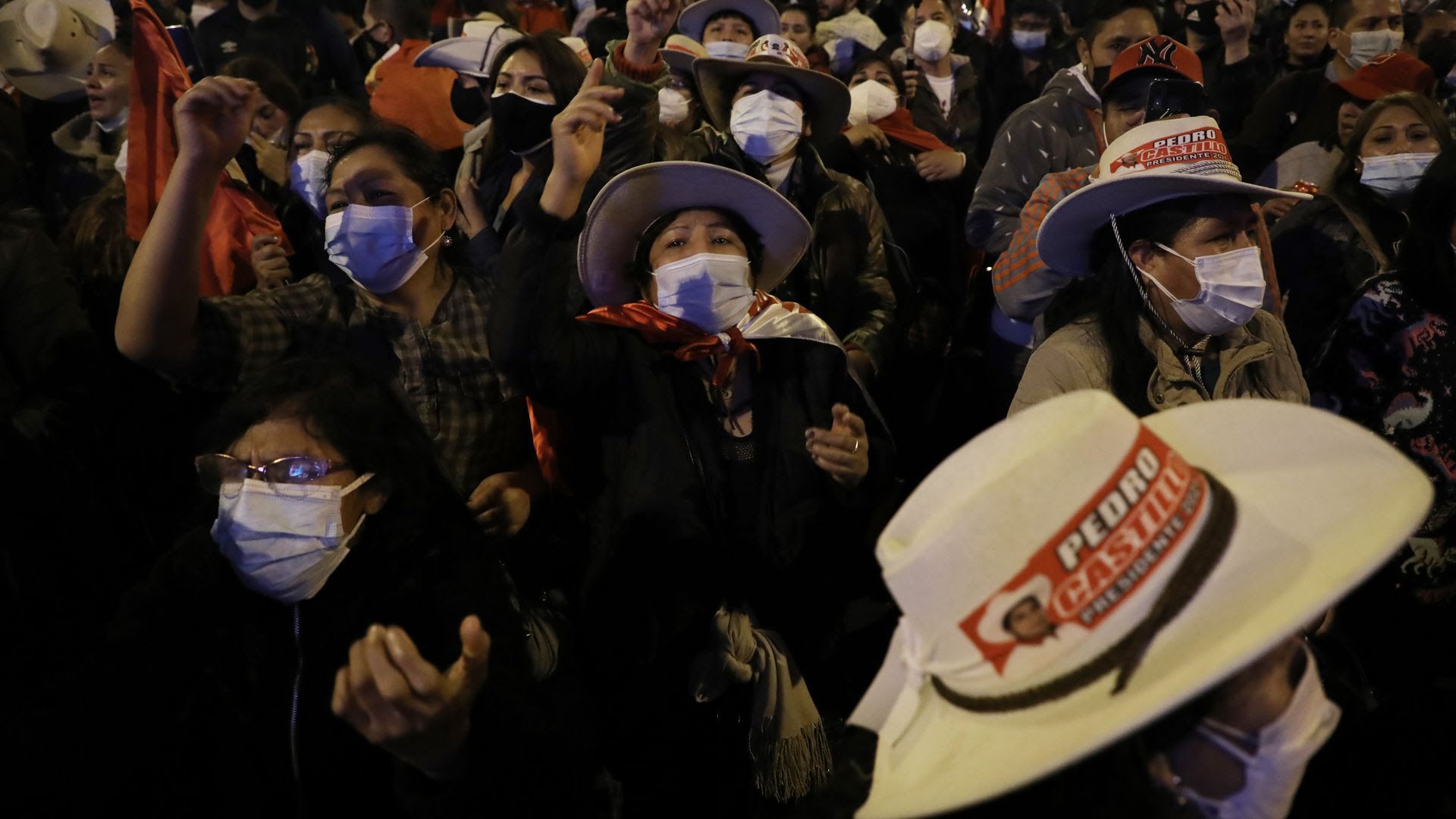 Teacher Pedro Castillo was finally confirmed as the winner of Peru's June 6 elections after a drawn-out battle with his rival Keiko Fujimori, who alleged fraud. But the greatest challenges are the ones to come.
What's happening: Peru faces concurrent crises from having the world's highest coronavirus death rate per capita, the pandemic plunging a third of the population into poverty, and long-standing distrust in political institutions.
Castillo will be the fifth president in as many years, after a series of removals by Congress, planned impeachments and forced resignations over corruption allegations and accusations of police brutality.
He faces a country divided by the electoral battle and a highly divided Congress. Perú Libre, the leftist party that nominated him, has 37 seats, while his electoral rival Fuerza Libre and allied right parties have 49.
What to watch: The former teacher's union leader says an initial focus of his presidency will be a new constitution "to put an end to sexist, classist and racist discrimination against Andean, Amazonian, Afrodescendant and vulnerable populations."
Castillo has also promised an emergency plan to set up more ICUs and accelerate vaccinations as Peru faces the highly contagious Lambda and Delta SARS-CoV-2 variants.
Looking ahead: Castillo's inauguration is scheduled for July 28, and he needs to form the cabinet before that.
That cabinet will reportedly be composed of technocrats to address concerns that Castillo, who says he is a Marxist, will derail the economy.
Go deeper