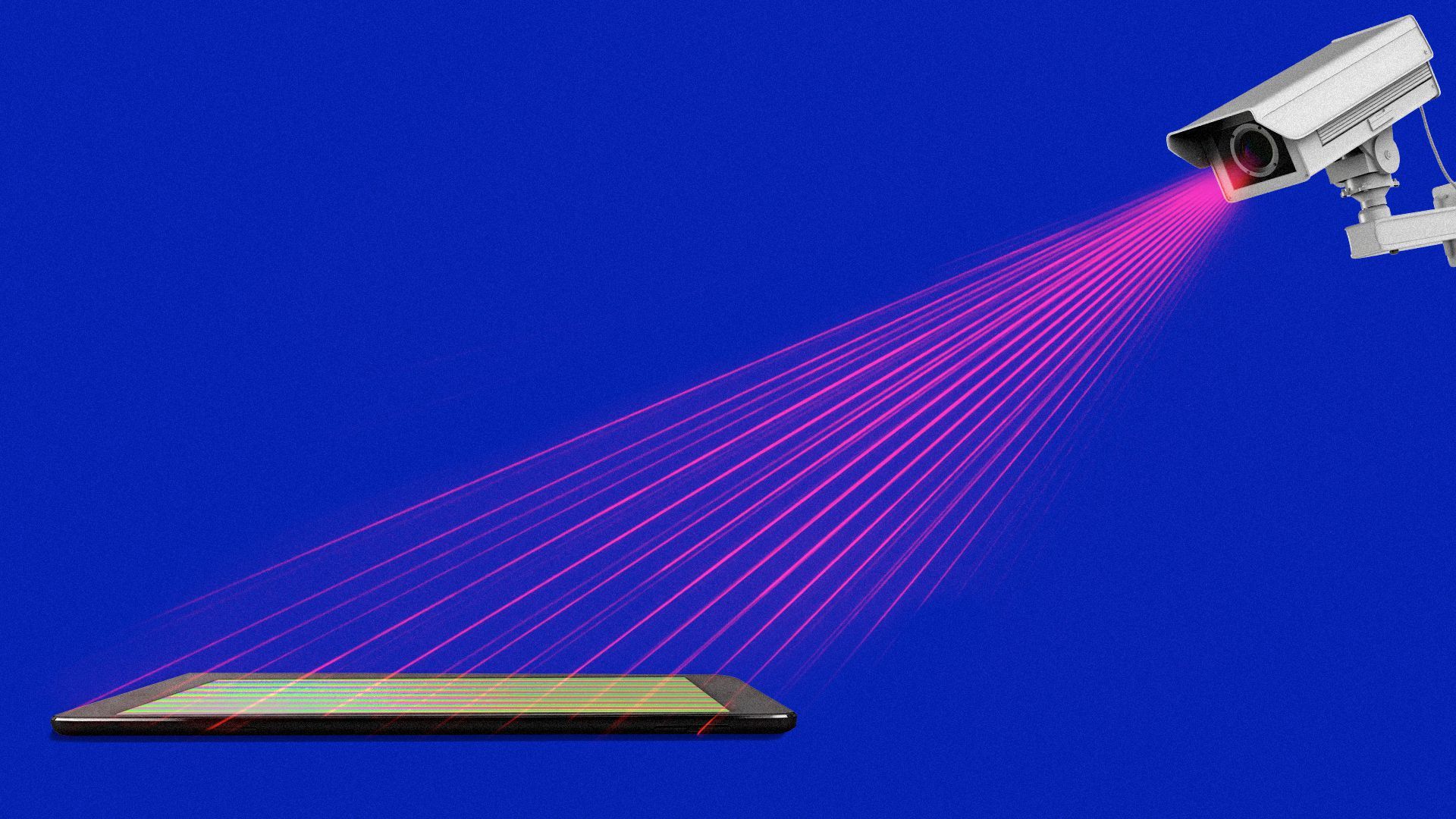 Israeli cybersecurity company NSO Group has become a pernicious version of Steve Urkel, never acknowledging the calamity that its software seems to cause. Unlike the old TGIF character, however, NSO's consequences are very real and enabled by private equity.
Driving the news: An international journalistic consortium, in partnership with Amnesty International, this week reported that a piece of NSO software, called Pegasus, was used by used by governments to spy on journalists, lawyers, human rights activists and world leaders.
Pegasus is officially designed to track terrorists and criminals, but the reporting suggests it was surreptitiously installed on at least 50,000 phones (including the family of slain journalist Jamal Khashoggi).
NSO's clients reportedly include the countries of Hungary, India and Saudi Arabia (which allegedly ordered Khashoggi's assassination).
Israel's government already is forming a special team to manage the fallout, fearing it could evolve from a media crisis into a diplomatic crisis, per Axios' Barak Ravid.
What NSO is saying: It's called the report "false" and threatened to sue for defamation.
But it can't be surprised, given that this is hardly the first time there have been published stories about how its software has been used for nefarious purposes. For example, remember this story about the Saudis and Jeff Bezos. Or this one about Mexican journalists and their families.
Return on investment: Private equity firm Francisco Partners bought NSO in 2014. At one point, both Francisco and NSO had future Trump national security adviser Michael Flynn on their payrolls.
In 2017, Francisco held talks to sell a 40% stake to The Blackstone Group for around $400 million. But Blackstone got cold feet during advanced due diligence; formally bailing a couple of months after the first Mexico spying story was published.
Francisco, whose limited partner roster is littered with U.S. public pensions, steadfastly refused to comment on NSO. To this day, it has not explained what it did or didn't know.
The firm finally exited NSO in early 2019, selling it back to the company's founders and London-based private equity firm Novalpina, which pledged "a new model for public transparency."
Since then, NSO has become the pulsing heart of a dispute between the partners of Novalpina. And, in an ironic twist, it involves leaked WhatsApp messages and a lawsuit against one of the newspapers that later became part of the Pegasus consortium.
The bottom line: NSO isn't some rogue company being operated out of the basements of shadowy founders. Instead, it's been empowered by institutional investors that appear to have turned a blind eye to its deeds in the pursuit of profit.
Update: Francisco Partners provided the following statement:
"Promptly following our investment in NSO Group, we worked with the company to implement a Business Ethics Committee comprised of independent experts to review all sales.  As a result, during our ownership, the company rejected tens of millions of dollars in potential sales and terminated customers who misused its product.
During our ownership, the technology sold by NSO Group saved tens of thousands of lives, returned kidnap victims to their loved ones and assisted government agencies in apprehending the world's most notorious criminals."
Go deeper