Presidential speculation grows around boxer Manny Pacquiao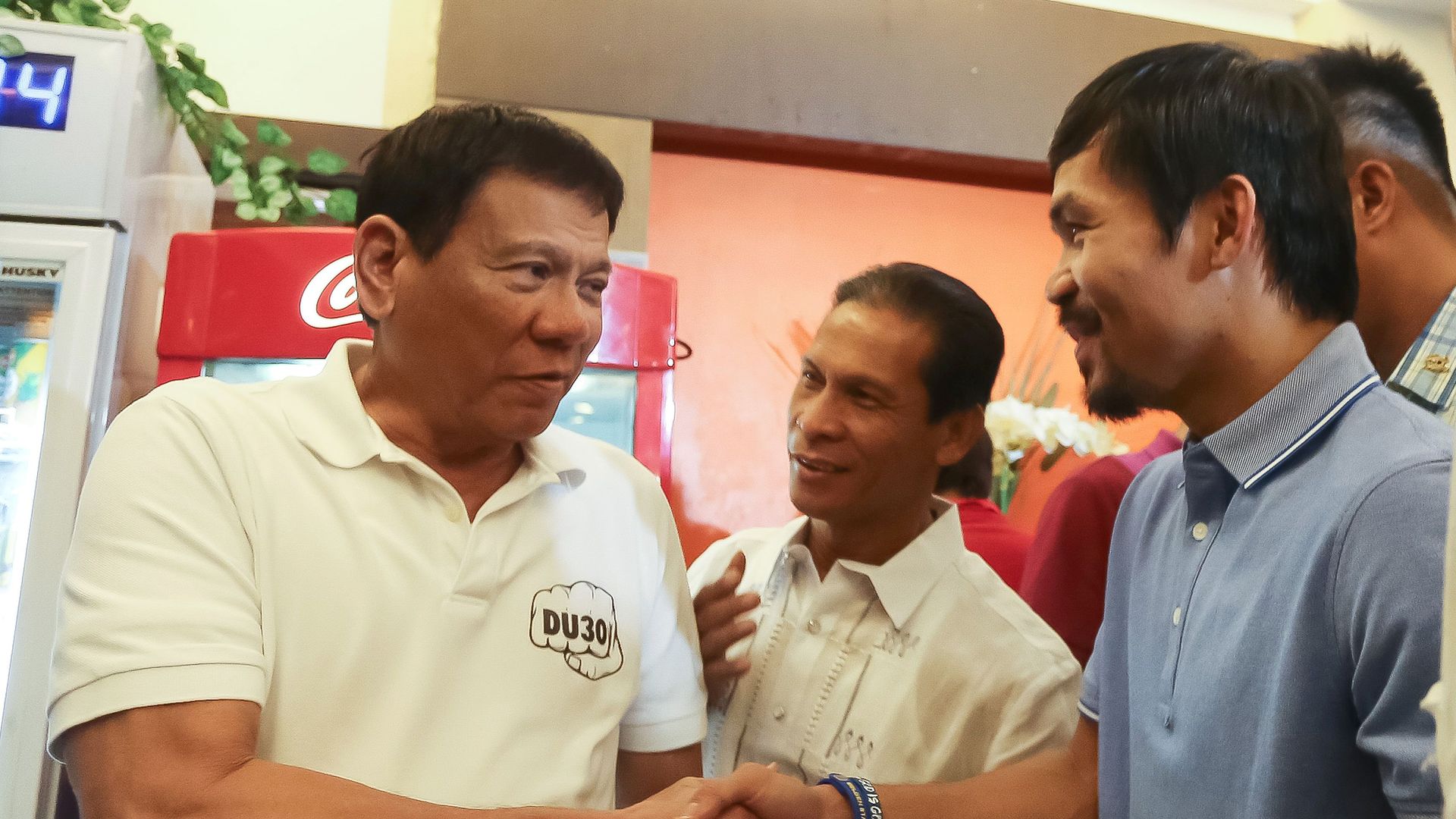 Manny Pacquiao the boxer is preparing to fight welterweight Errol Spence Jr. next month. But Pacquiao the Filipino senator is embroiled in a fight with President Rodrigo Duterte, an erstwhile ally, ahead of next year's presidential election.
Driving the news: Pacquiao was ousted as leader of Duterte's ruling party over the weekend after criticizing the strongman for cozying up to China and accusing his government of corruption.
That has increased speculation that the boxing legend, 42, will seek the presidency next May — speculation that Pacquiao has himself stoked.
State of play: Duterte can't run due to term limits, but the early front-runner in the race is his daughter. Some allies of the immensely popular president want him to run for vice president to further bolster her chances, GZERO Media's Carlos Santamaria writes.
Pacquiao, a social conservative who backed Duterte's deadly war on drugs, is currently far behind in the polls. But his universal name recognition and status as a source of national pride could make him a tough challenger.
A win in the ring against Spence — an undefeated welterweight world champion who is a decade younger than Pacquiao — certainly wouldn't hurt.
Go deeper