Inequality Index: Watch for volatility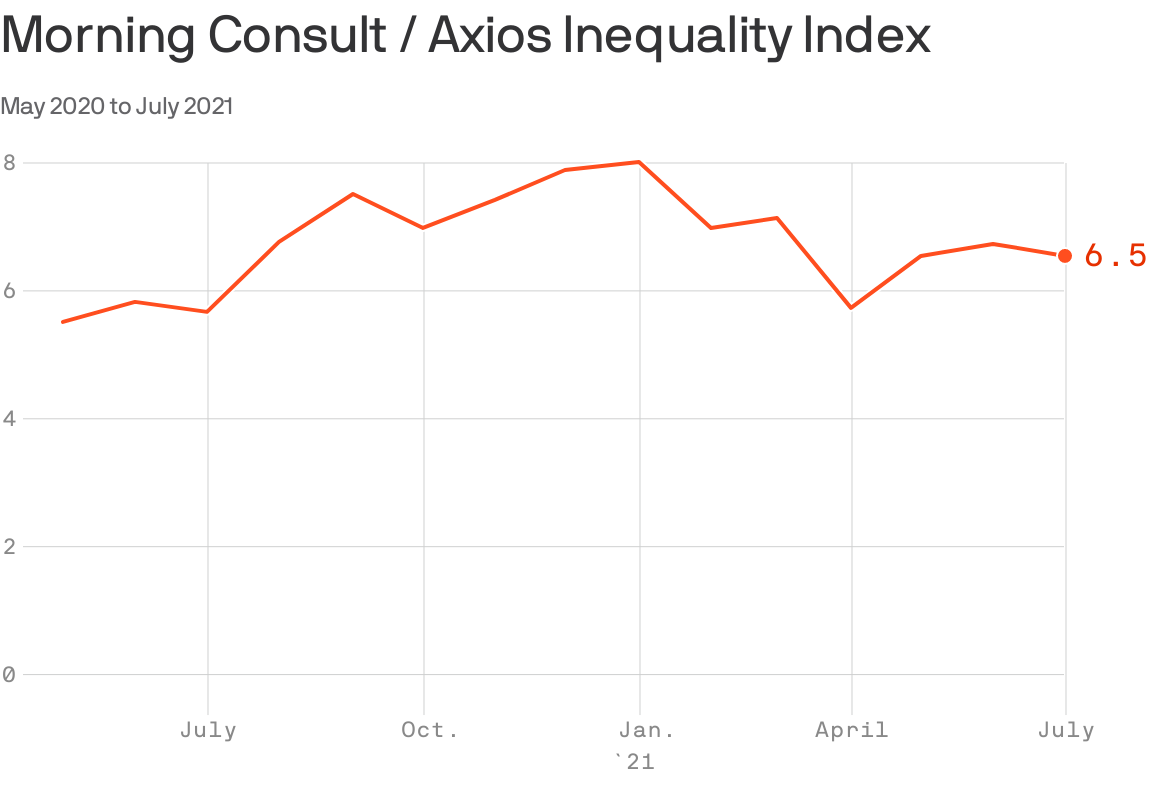 The gap between the way people in different income groups experienced the U.S. economy got smaller in July, compared to the Morning Consult/Axios Inequality Index's June reading.
Why it matters: The economy may be at a turning point as expanded government fiscal support tails off — so signs of increasing inequality could start to pop up in the coming months, Morning Consult chief economist John Leer tells Axios.
How it works: The index compares the sentiment of three income groups — $50,000/year or lower; $50,000-$100,000/year; and $100,000/year-plus.
It measures the distance between the higher-income and lower-income groups' sentiment from each other and from the middle — as opposed to providing a snapshot of the distribution of income or wealth. A higher reading means more inequality.
The overall index is made up of four components. The one that most drove July's overall reading was the "employment expectations" sentiment.
Nudging the income groups closer together — i.e. driving inequality down — was increased fears of job loss among employed middle-income individuals, bringing them more in line with the high-income group's sentiment.
About 9.6% of those in the middle-income group said they feared job loss in the coming four weeks, up from 6.7% a month ago. That more closely matched the high-income group, which was at around 10% in both June and July.
Go deeper