Biden: CDC will "probably" advise children under 12 to wear masks in school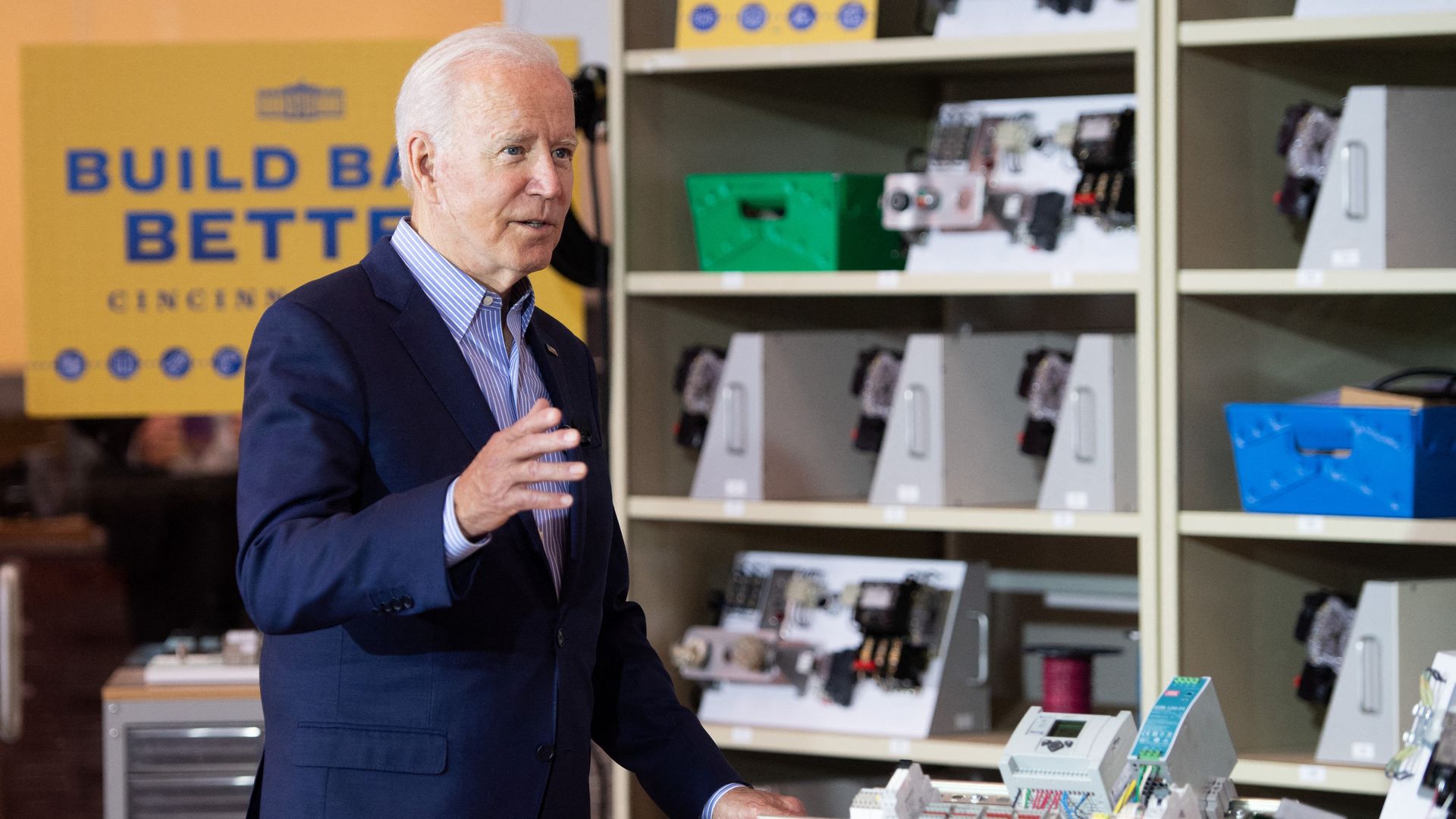 The Centers for Disease and Control Prevention will "probably" urge everyone under age 12 to wear masks in school, President Biden said in a CNN town hall on Wednesday evening.
Why it matters: The latest surge in COVID cases fueled by the Delta variant has again raised concern about the spread of the virus as schools reopen for the fall.
What he's saying: "The CDC is going to say that what you should do is, everyone under the age of 12 should probably be wearing masks in school," Biden said. "That's probably what's going to happen."
"I do not tell any scientists what they should do," Biden added when asked how soon children under age 12 will be eligible for the coronavirus vaccine.
"They're trying to figure out whether or not there's a vaccination that affects one child at such-and-such an age and not another child," he noted. "I think it's a matter of community responsibility and I think you're going to see it work through."
Biden urged Americans at large to get vaccinated, calling the new spike in cases a "pandemic for those who haven't gotten the vaccination."
"If you're vaccinated, even if you do catch the virus ... you're not likely to get sick," he said, adding that very few vaccinated people get infected. "You're probably going to be symptomless. You won't be in a position where your life is in danger."
"Let the scientists proceed."
When asked about the filibuster and its role in Democrats fight against GOP-led voting restrictions, Biden said he does not believe getting rid of it is the answer.
"I want to make sure we bring along not just all the Democrats, we bring along Republicans who I know know better," he said. "They know better than this."
"What I don't want to do is get wrapped up right now in the argument whether or not this is all about the filibuster."
Go deeper