Mississippi urges Supreme Court to toss out Roe v. Wade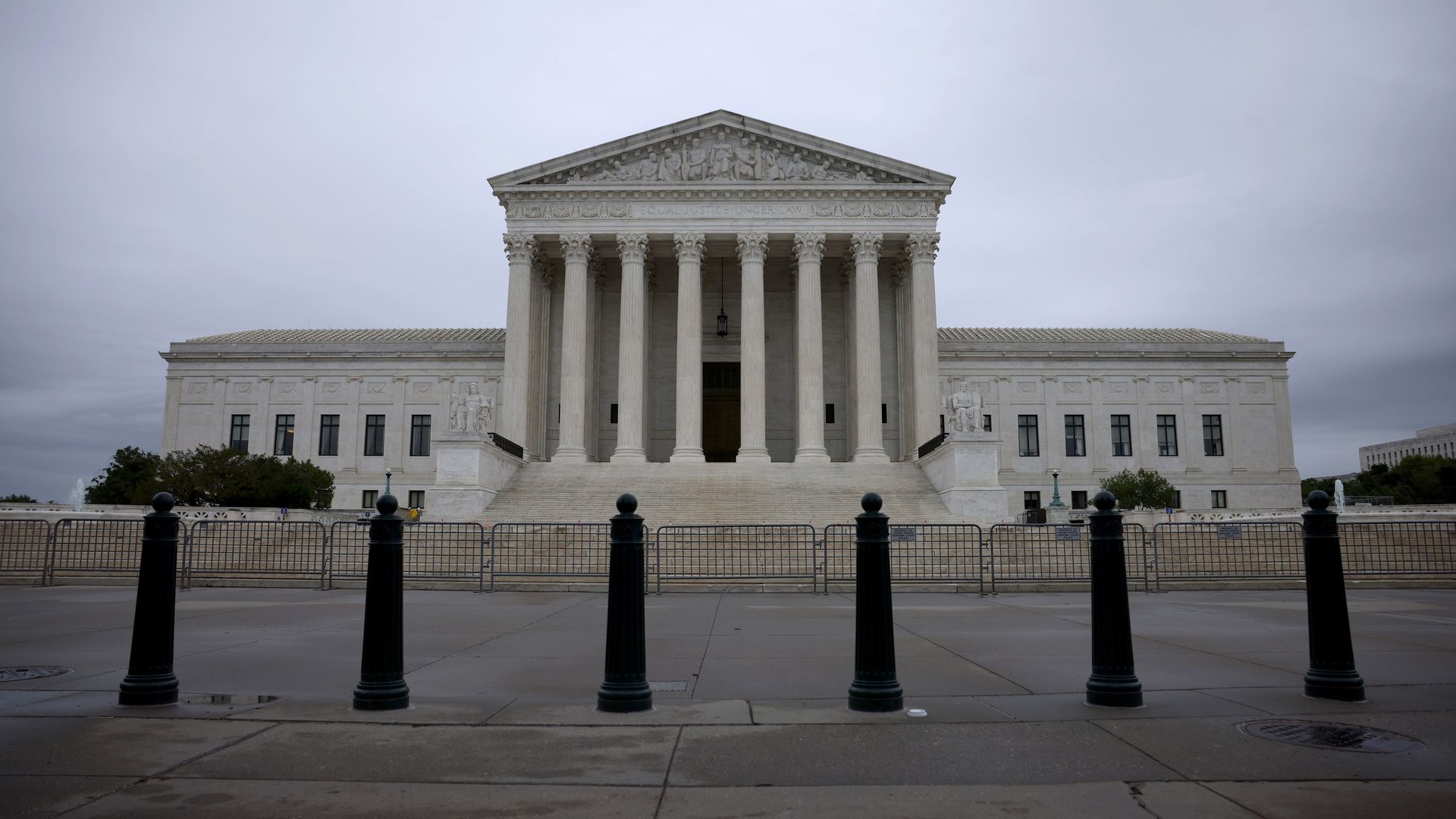 Mississippi's attorney general on Thursday urged the U.S. Supreme Court to overturn Roe v. Wade, which set a precedent for the constitutional right to abortion, and uphold a state law that bans the procedure after 15 weeks of pregnancy.
Why it matters: This fall's hearings on the Mississippi ban could have widespread implications for healthcare, and gives the Supreme Court's "newly expanded conservative majority a chance to confront what may be the most divisive issue in American law: whether the Constitution protects the right to end pregnancies," the New York Times writes.
State of play: The GOP-controlled Mississippi state legislature enacted the ban in 2018, allowing exceptions only for medical emergencies or "a severe fetal abnormality."
Lower courts blocked the statute, but the Supreme Court agreed to hear the case in May following Justice Amy Coney Barrett's appointment to the bench.

Barrett has voiced her opposition to abortion in the past.

A Mississippi clinic has shown evidence that viability — a fetus' chance of survival outside the womb— is impossible at 15 weeks, ABC News reports.

Roe v. Wade grants a Constitutional right to abortion.

The court is expected to hear the case this fall and could rule on it in the spring.
What she's saying: Roe and subsequent rulings upholding abortion are "unprincipled decisions that have damaged the democratic process, poisoned our national discourse, plagued the law — and, in doing so, harmed this court," Attorney General Lynn Fitch argued.
"The Constitution does not protect a right to abortion," Fitch wrote. "Nothing in the Constitution's structure implies a right to abortion or prohibits states from restricting it."
"The national fever on abortion can break only when this court returns abortion policy to the states — where agreement is more common, compromise is often possible and disagreement can be resolved at the ballot box."
Between the lines, via Axios' Marisa Fernandez: President Biden could be expected to protect abortion rights through executive action if the court overturns the decades-old ruling, Alexis McGill Johnson, president of the Planned Parenthood Action Fund, told Axios last year.
The big picture: Abortion would remain legal in 21 states and would likely be prohibited in 24 states and three territories if Roe v. Wade is overturned, according to the Center for Reproductive Right's "What if Roe Fell?" project.
Go deeper