Nasdaq gets serious about private-company share trading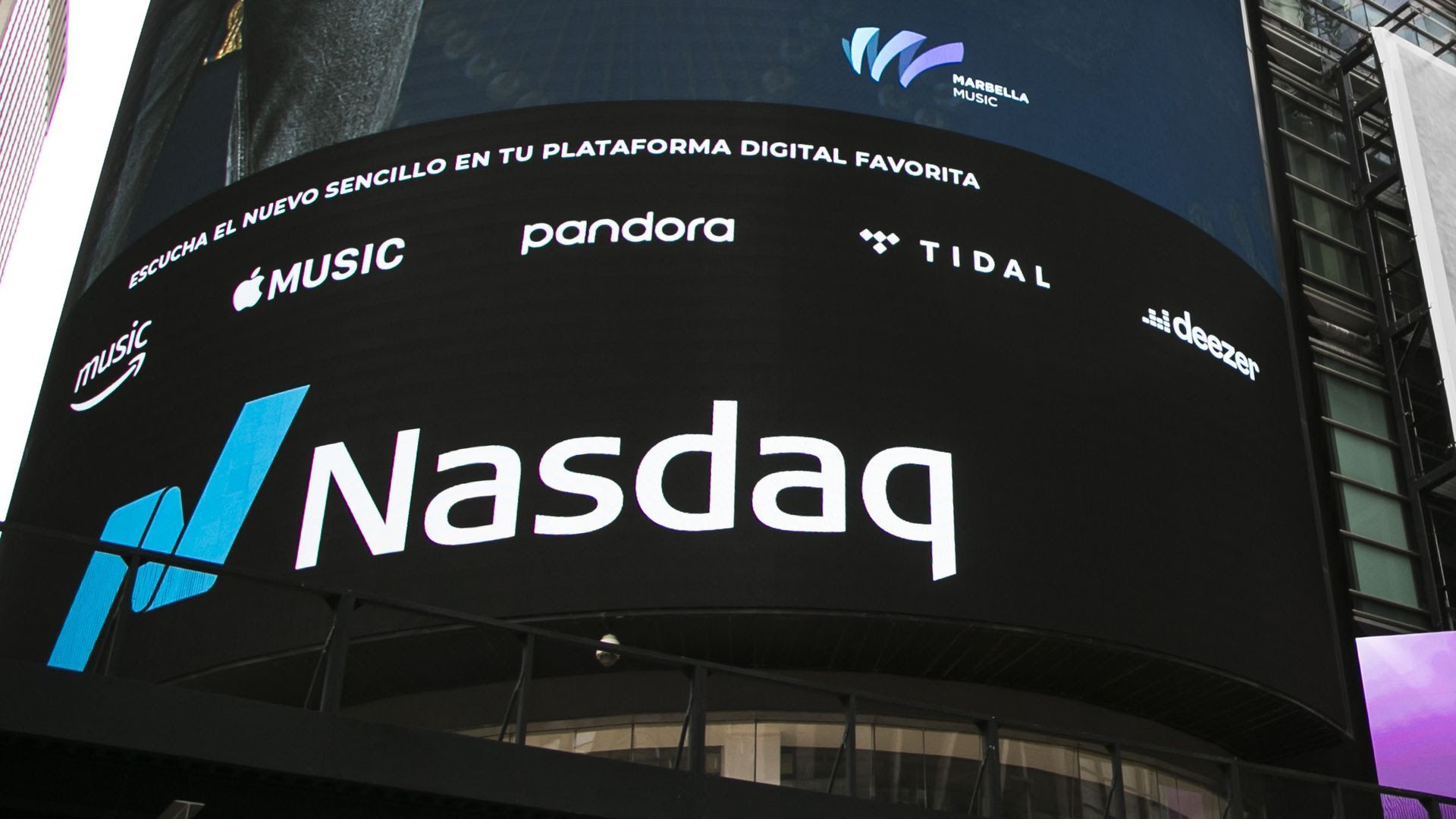 It's one of the biggest competitions out there: Who will be the go-to platform for buying and selling stock in private companies? A consortium of giant banks is now teaming up with Nasdaq to try to ensure that the answer is to be found on Wall Street, rather than in Silicon Valley.
Why it matters: No matter how many companies go public, the total valuation of private companies only ever seems to go up rather than down. Which means there's big money to be made in trading stakes in those companies.
The big picture: More than $2 trillion in wealth is tied up just in the equity of unicorns — private companies worth more than $1 billion. Many early employees and other shareholders would love to sell at today's valuations, while a long list of investors is desperate for any opportunity to buy some of the world's hottest and fastest-growing companies.
It's not just unicorns: Other privately-owned companies, such as those emerging from bankruptcy, also need ways to easily trade their equity.
Flashback: The company with the greatest-ever volume of pre-IPO share trading was almost certainly Facebook. Its shares were traded on a platform called SecondMarket, which was later sold to Nasdaq and became Nasdaq Private Market.
Nasdaq said Tuesday that it's spinning out Nasdaq Private Market into a separate, stand-alone company. Further investment in the new entity is coming from some of Wall Street's biggest names: Citigroup, Goldman Sachs, Morgan Stanley and SVB Financial Group.
Where it stands: There's a lot of competition in the space. Retail investors are served by companies like OurCrowd, MicroVentures and EquityBee, while institutions use platforms such as EquityZen — when they're not negotiating directly with companies or going via big investment banks.
By the numbers: One of the largest institutional players, Carta, recently raised money at a $7.4 billion valuation.
The bottom line: It's not too late for one platform to dominate the asset class. Most buyers and sellers will naturally gravitate to the venue with the greatest liquidity and the deepest client book, creating a winner-takes-all dynamic.
With Tuesday's announcement, Nasdaq is putting Carta on notice that it intends to be that winner.
Go deeper