Deloitte U.S. CEO: Employees don't realize how much power they have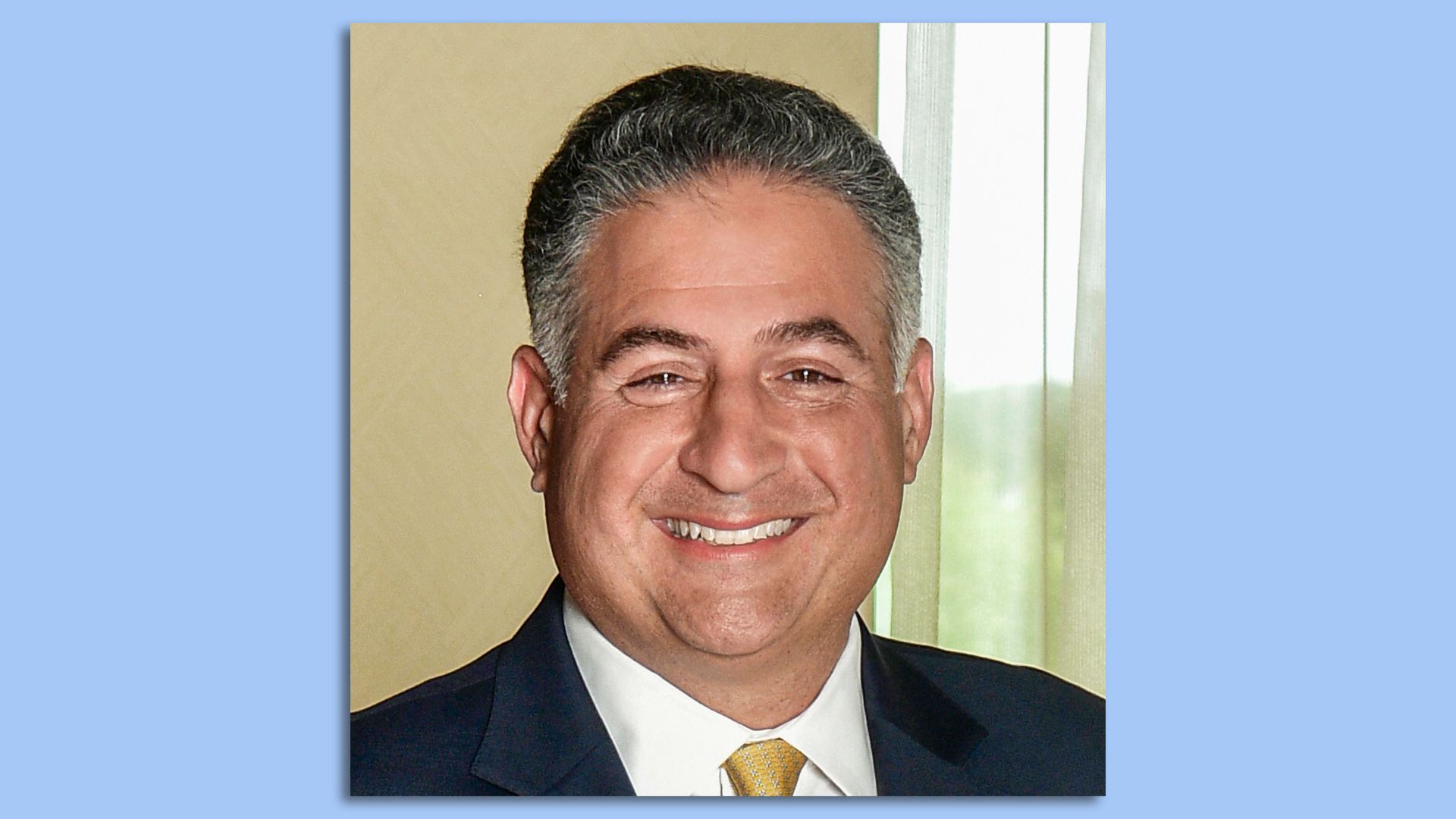 As CEO of a firm that advises thousands of the biggest U.S. companies, Joe Ucuzoglu knows all about the Great Resignation.
What he's saying: "'The Great Resignation' is really an appropriate descriptor," he says, attributing the phenomenon in part to the very real pent-up demand to change jobs — or even careers — that's been simmering over the last year.
It's also much more. Tech innovation pulled forward by the pandemic has boosted economic growth prospects — so companies need more workers to meet demand.
"We're seeing a period of technological change that is at the most rapid pace in our history. And it's creating more jobs, more of a need for great people, because the technology is … making them more productive."
"It's disproving a lot of the fear out there over the impact of technology on jobs," he says.
State of play: "This is the hottest talent market that most of us have ever seen ... In this type of market, workers have a lot of leverage," he adds.
"Companies are having to do a whole multitude of things to attract people, to retain them, and to differentiate, and dollars are just one piece of it. It's about benefits, it's about purpose, it's about flexibility."
At Deloitte, that's meant additional paid child care support, more flexible days off, even a five-day "collective disconnect" over the July 4 weekend.
Of note: One side effect of the pandemic that Ucuzoglu hopes remains — more leeway for risk-taking.
"Out of necessity, you had to get really innovative and take some risks last spring, because otherwise, you couldn't operate. So everybody did all the stuff that historically, you would have formed a task force, studied it, come up with 93 reasons why it can't work."
That risk-taking paid off for loads of companies, he says.
"I do see companies now making this explicit, trying to build the tone that 'we want our people to go out and take some chances. We want creativity to translate into ideas that we experiment with.'"
Speaking of the shifting power dynamics between employees and their bosses, here are two stats from Deloitte's 2021 Human Capital Trends report, out today and first provided to Axios:
About 86% of 395 executives surveyed said they believe workers will gain greater independence and influence relative to their employers in the future.
However, just 63% of the workers surveyed felt that their relationship with their employer will stay the same or become a stronger partnership.
Why it matters: The perception gap between the two groups shows that some employees may not even realize how strong of a hand they currently have.
Go deeper