Drug distributors, J&J reach $26 billion opioids settlement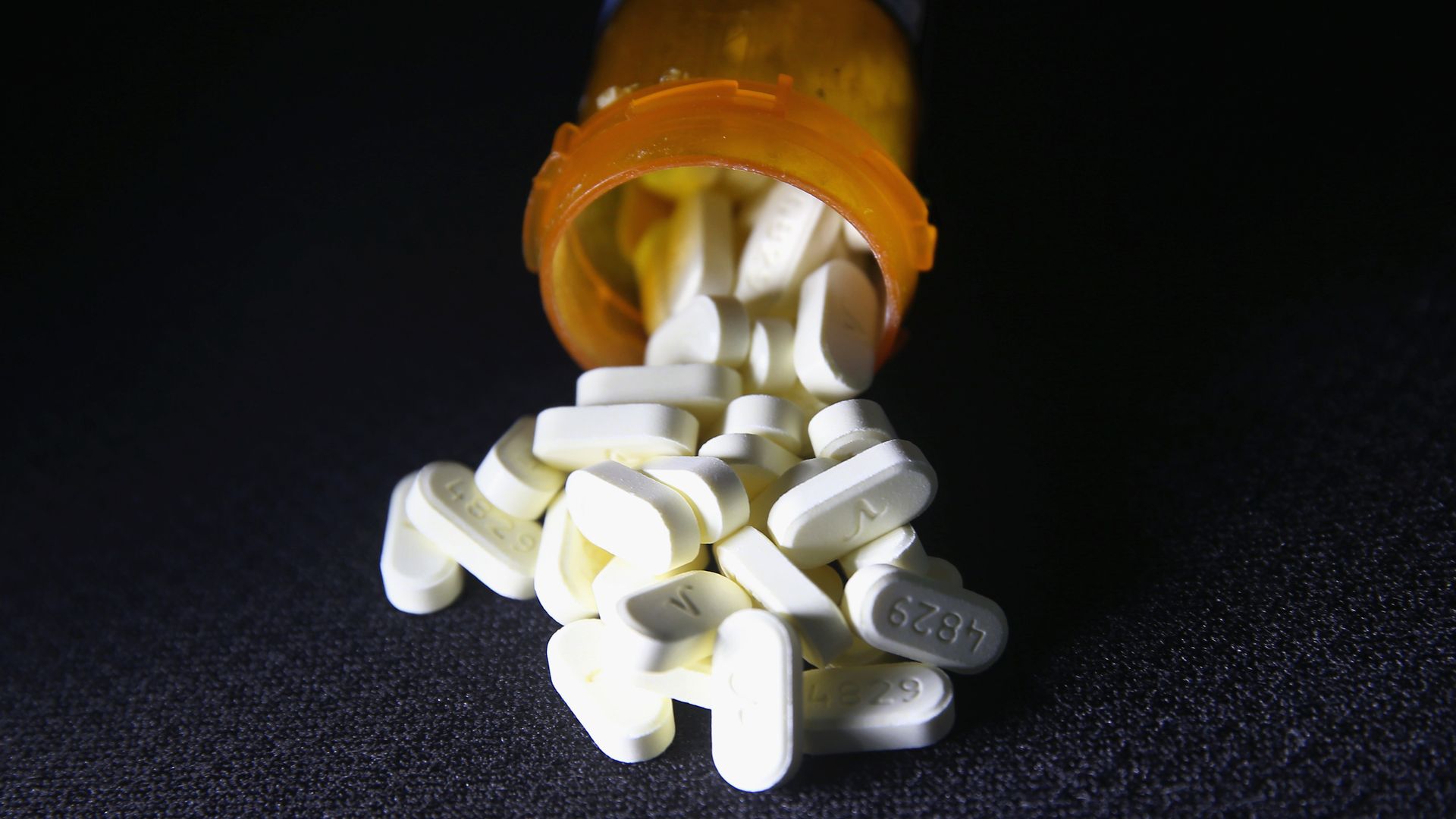 The three dominant prescription drug distributors — AmerisourceBergen, Cardinal Health and McKesson — and Johnson & Johnson have agreed to pay a combined amount of $26 billion to settle allegations that they fueled the country's opioid crisis.
Why it matters: The companies, which have admitted no wrongdoing, are paying a sum of money that equates to 4% of their combined annual revenue. Meanwhile, a record 70,000 Americans died from opioid overdoses during the pandemic in 2020.
By the numbers: The $26 billion settlement, announced by a group of state attorneys general, varies by company and will be paid out over time.
J&J: $5 billion over nine years
AmerisourceBergen: $6.4 billion over 18 years
Cardinal Health: $6.4 billion over 18 years
McKesson: $7.9 billion over 18 years
Each of the three drug distributors have already set aside funds in anticipation of a settlement.
The big picture: All states, except for West Virginia, and local governments will now have a chance to sign on to the settlement.
"The substantial majority of the money is to be spent on opioid treatment and prevention," the state AGs said.
What they're saying: "Distributors can easily bear this burden," analysts at stock market firm Baird wrote this week. "We think [Wall] Street is more than ready for substantial resolution, even if not all-encompassing ... We haven't popped the champagne yet, but the bottle is definitely chilling."
Flashback: In 2018, executives at AmerisourceBergen, Cardinal Health and McKesson told Congress they did not think their companies contributed to the opioid crisis.
What to watch: Settlements have still not been finalized with Purdue Pharma, other opioids manufacturers like Teva and pharmacies, although Purdue is working on a settlement through bankruptcy. Native American tribes also are pursuing legal action.
Go deeper