France makes COVID-19 pass mandatory for tourist attractions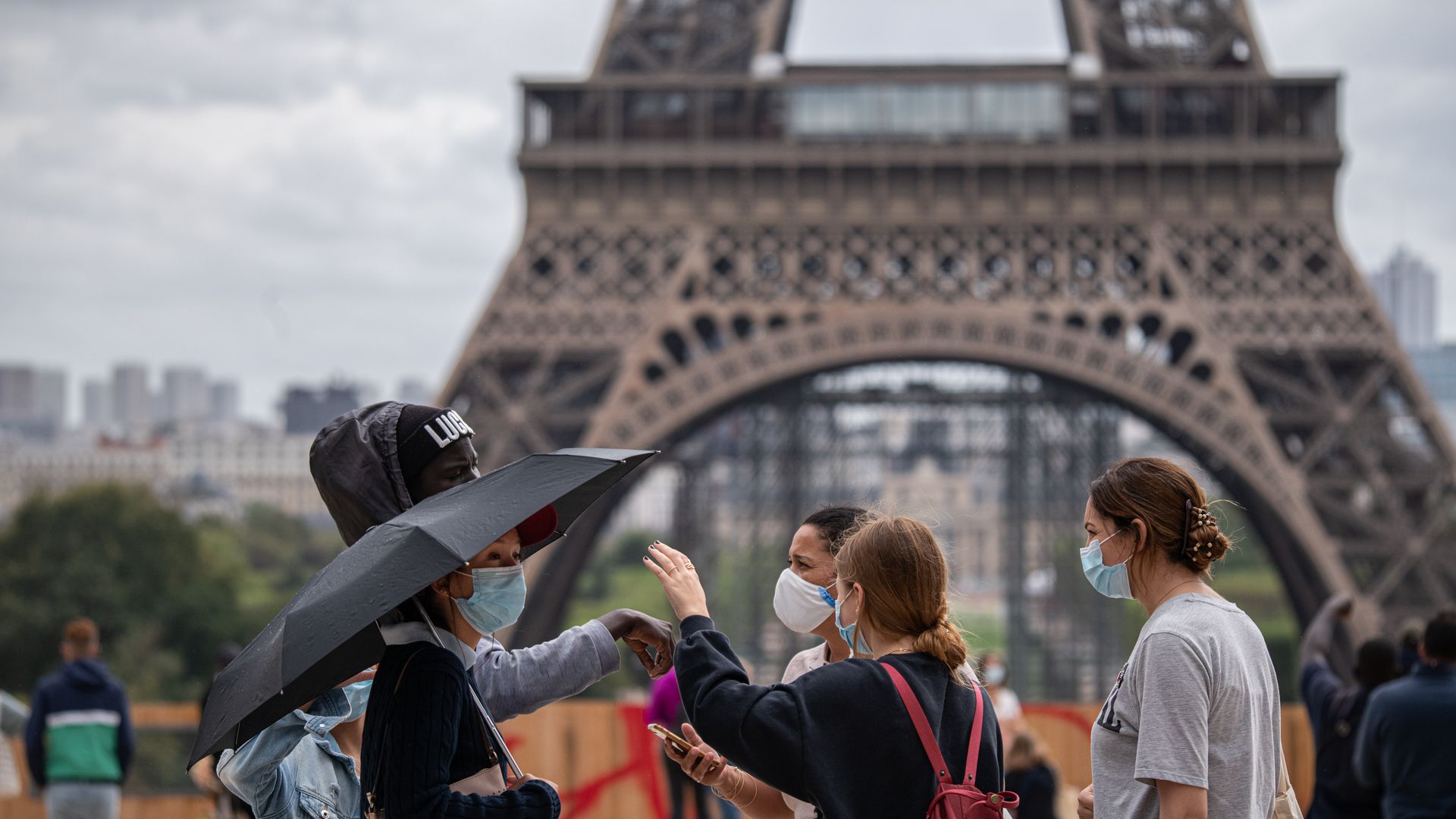 France announced Wednesday that visitors will need a COVID-19 pass to visit tourist venues such as the Eiffel Tower as cases in the country begin to rise, CBS News reports.
Why it matters: The new requirement comes after cases are starting to soar in the country and the Delta variant accounts for 96% of new cases, France's Health Minister Olivier Véran said, per CBS News.
The Charente-Maritime region next to Bordeaux saw the highest rise in infections, with a 766% jump last week over the week before.
Between the lines: For the next month, the new COVID-19 pass is required at entry for any leisure activity where more than 50 people are gathered. The pass can be paper or digital and contains a person's vaccination certificate or negative COVID-19 test.
Leisure activities or tourist venues include museums, movie theaters, swimming pools, festivals, theme parks, shopping malls, bars, cafés, restaurants and concerts.
Children under 12 are exempt from the COVID-19 pass, and it will not be required in schools.
Go deeper