Pfizer to offer COVID-19 vaccines to African Union through Biovac partnership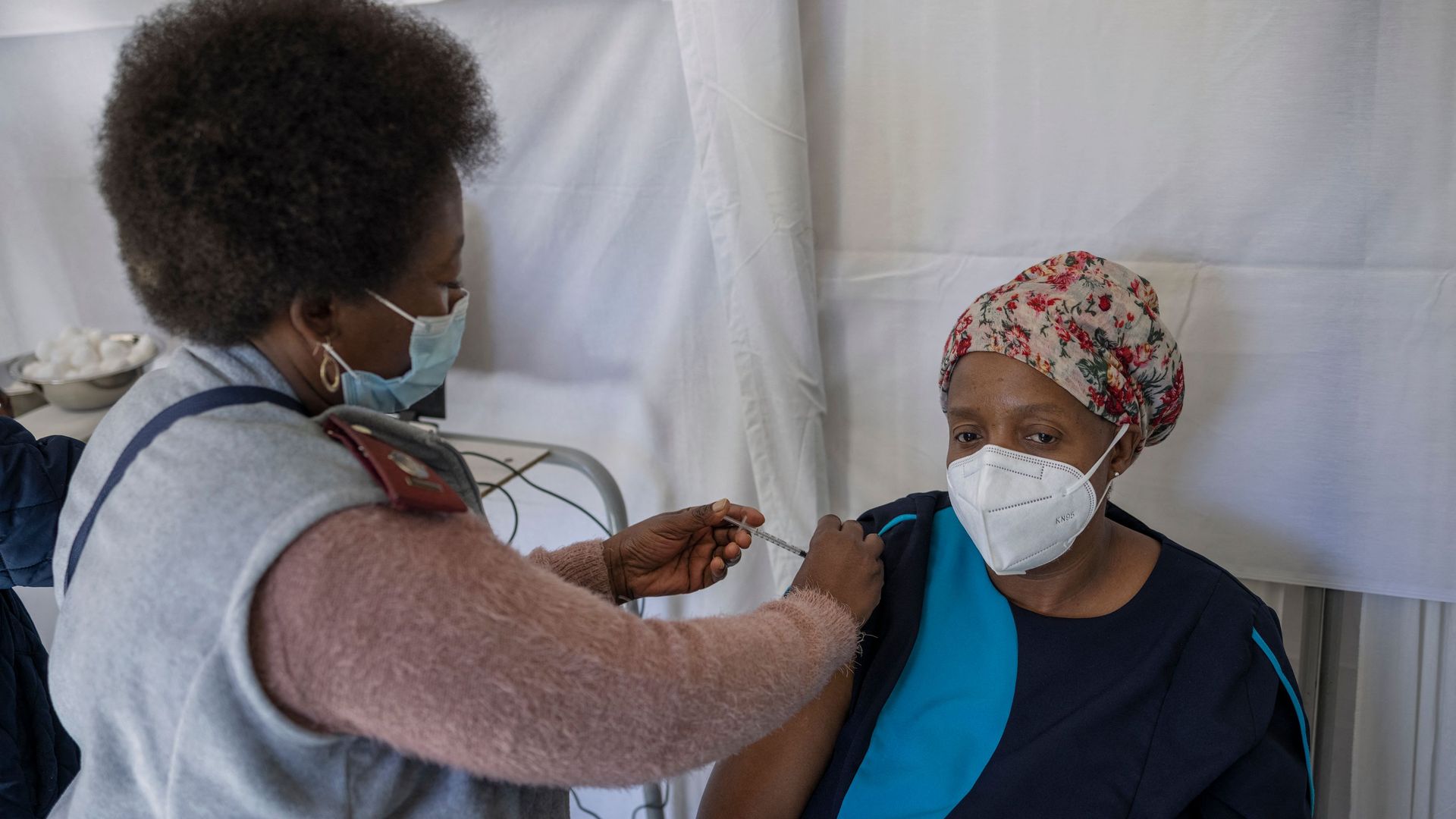 Pfizer and BioNTech will partner with The Biovac Institute, a South African biopharmaceutical company, to manufacture COVID vaccines for distribution within the African Union, the companies announced Tuesday.
Why it matters: Just 3% of people in Africa have received a single shot, a reflection of the growing gap in vaccine equity around the world. The number of new coronavirus cases in Africa has doubled every three weeks amid a wave of Delta variant infections.
Details: Biovac, which previously worked with Pfizer on the Prevnar 13 vaccine, will manufacture and distribute vaccines within Pfizer and BioNTech's global supply chain. All doses will go exclusively to the African Union's 55 member states.
Biovac's Cape Town facility is expected to enter the vaccine supply chain by the end of 2021. Technical transfer, on-site development and equipment installations will begin immediately.
Facilities in Europe will provide drug substances. Finished doses will undergo the process of manufacturing starting in 2022.
The production will exceed 100 million finished doses annually at full operational capacity, according to Pfizer.
The big picture: In recent weeks, the debate over booster shots has led WHO director-general Tedros Adhanom Ghebreyesus to accuse companies like Pfizer and Moderna of "making conscious choices right now not to protect those in most need."
The U.S. is donating roughly 80 million vaccines to lower-income countries including Burkina Faso, Djibouti and Ethiopia.
More than one billion people live in African countries.
Go deeper