Saban says "close to 90%" of Alabama football players are vaccinated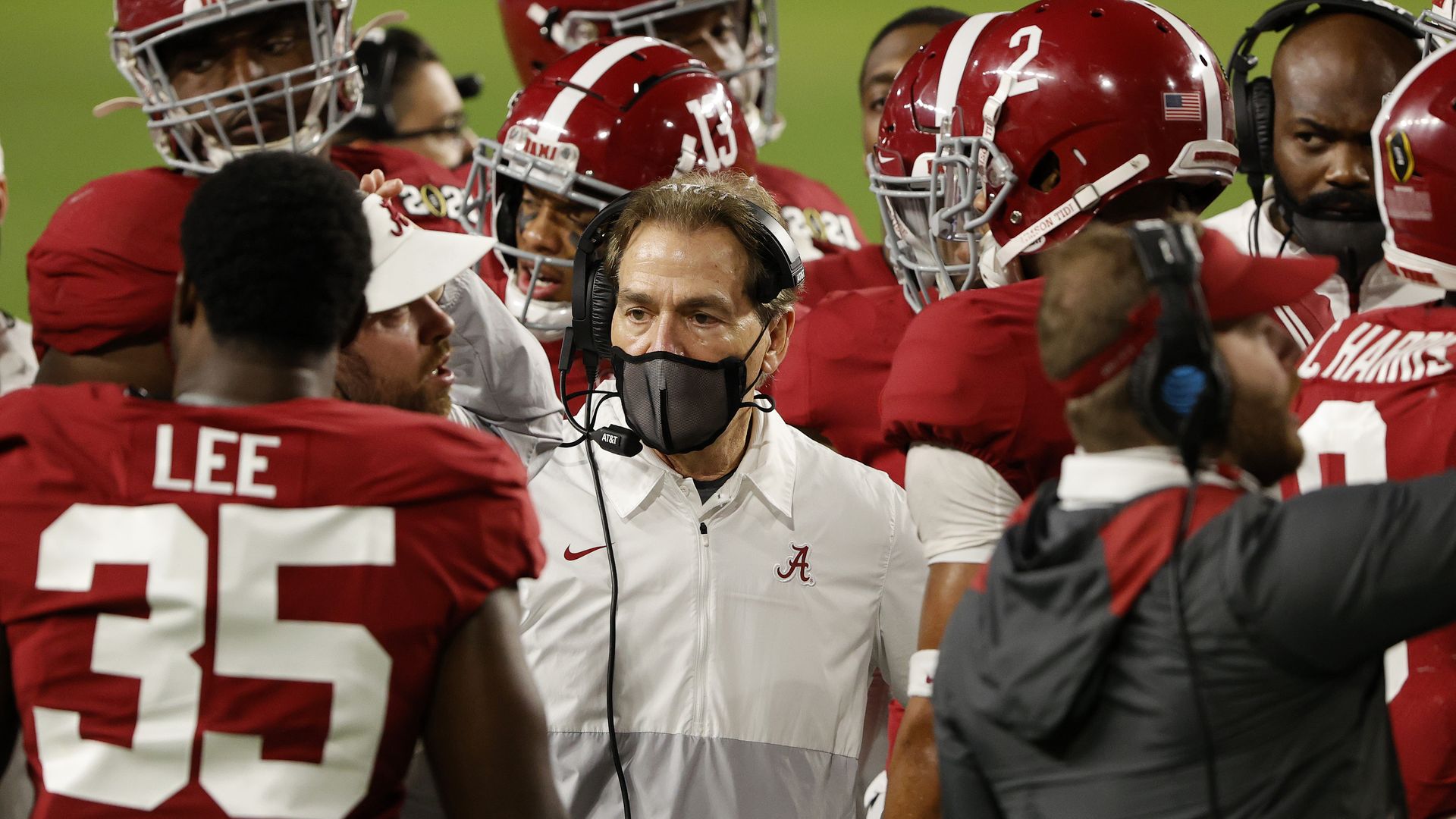 Nearly 90% of the University of Alabama's football team has been vaccinated for COVID-19, head coach Nick Saban said at a press conference Wednesday.
Why it matters: The high percentage of vaccinated players on the team stands in contrast to the overall low vaccination rates in Alabama, where only 42.4% of people over the age of 18 have been fully vaccinated, according to the New York Times.
On Monday, SEC commissioner Greg Sankey said six of the 14 football teams in the conference had reached the 80% COVID-19 vaccination threshold.
What they're saying: "I think there are a couple of things to consider: first of all, you have a personal decision, which comes down to risk. Risk of COVID, the relative risk of the vaccine," Saban said of the players' decision to be vaccinated.
"On the other hand, you also have a competitive decision to make because you're going to be a part of a team," he added, citing NC State's forfeiting of the College World Series semifinals due to a COVID outbreak on the team.
Go deeper ... Axios-Ipsos poll: Convincing the unvaccinated
Go deeper